Photo watermarking is an effective way to protect photo before sharing online. Photo watermark can be a text or image added to a digital photo to provide copyright protection.
How to add watermark to photo? This tutorial will show you how to watermark photo files to protect them.
Photo watermark can be applied using Bytescout Watermarking tool with ease. Bytescout Watermarking wizard will lead you through a few easy steps to add any digital watermark to your photo. It has built-in set of ready-to-use watermarks types with text and logo images support.
Run Bytescout Watermarking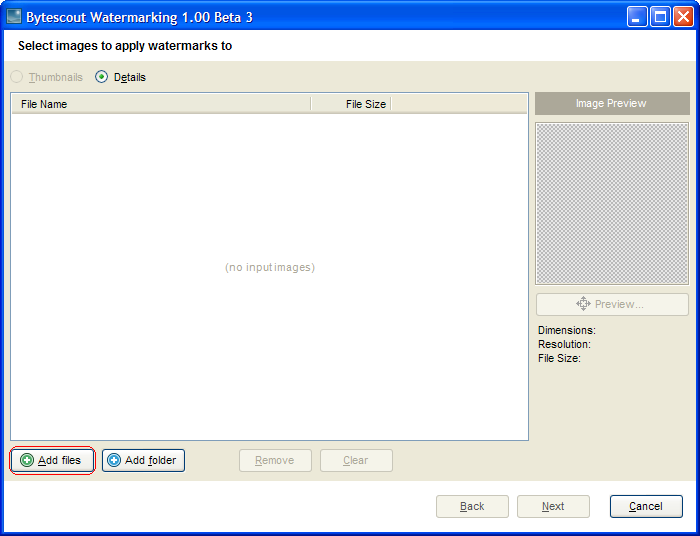 Add input images and pictures
To add watermark to picture, at first you should select picture(s) to apply watermarks to: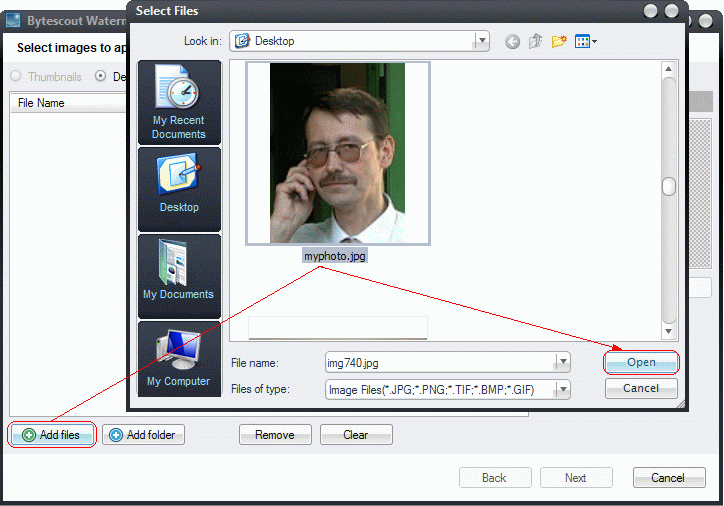 Use Add files button to add pictures to be watermarked to the list. Choose necessary photo(s) in a Select window and click Open.
Open image and click Next
The second step is to add watermarks. Select an appropriate type of a picture watermark in the left half of the window: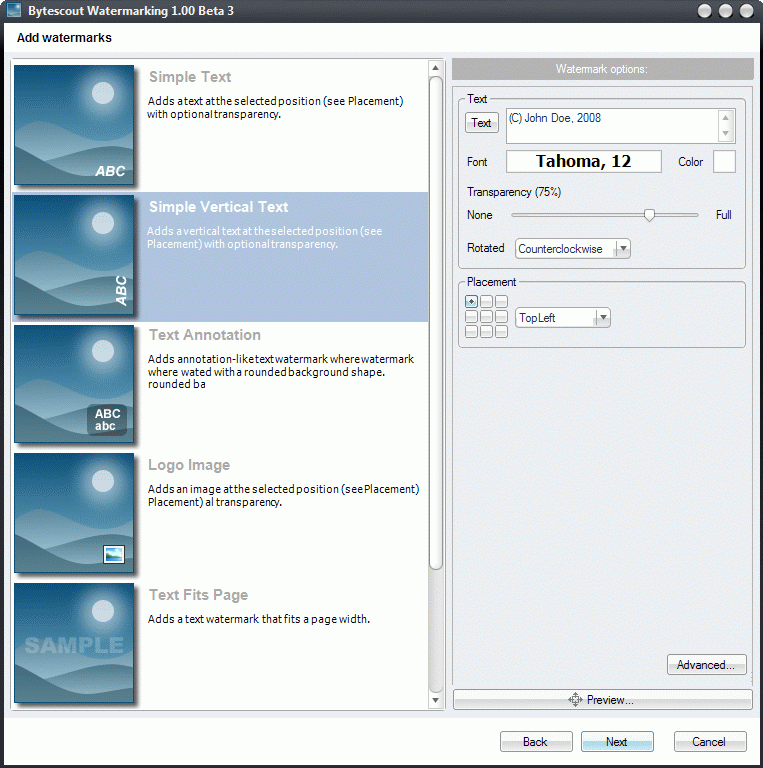 The second step is to choose watermark type and set its options

Select "Simple Vertical Text" so the utility will add vertical text as a watermark to the input photo file
Enter watermark text (to add special symbols like © or ® click Text button)
Choose text watermark color by clicking mouse on the color box to open color palette and choose an appropriate color: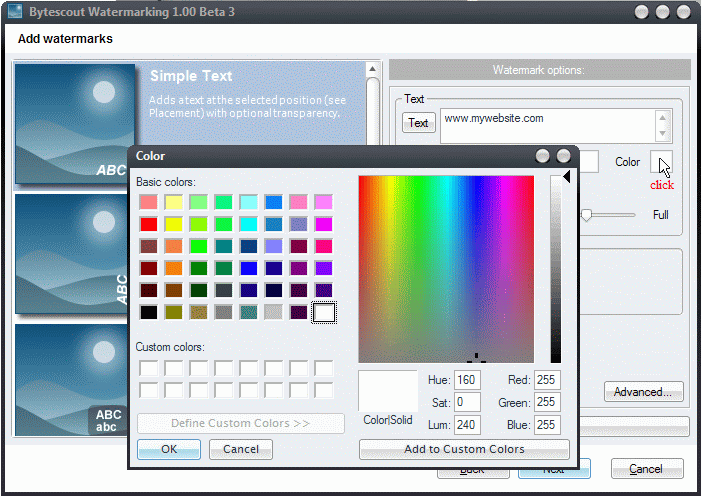 When watermarking options are adjusted click Next button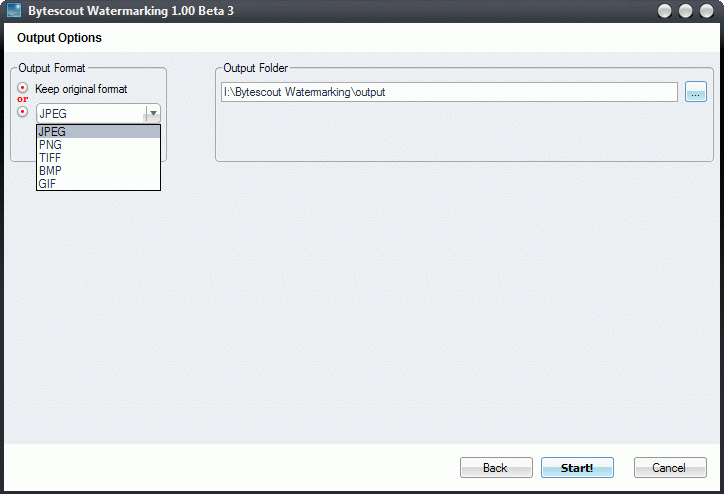 Click Start! button to process photo(s) and add digital watermark to photo files.
When the status is "Done!", you can select one of the next actions: Explore the output folder to view result photos, Start the wizard again to watermark other photos, or just close the wizard
Watermarked photo: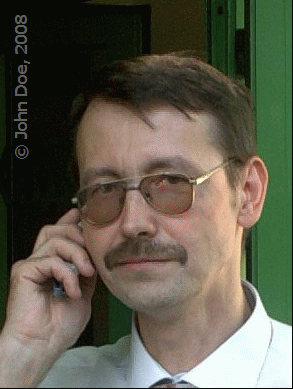 Bytescout Watermarking software makes digital photo watermarking easy and allows you to add digital watermarks to photo pictures to avoid unauthorized use.