ByteScout has launched a group of web apps, simple, nice and fast-to-use!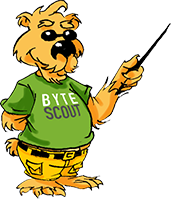 This is a simple app to create invoices for your clients that forgot to pay very last moment.
The invoice reminders generator is a quite complete tool that includes everything you need. All you have to do is to include the necessary data about your invoice: number, date, amount and details of your customer. As soon as you finish you will get the invoice template ready to be sent.
We love developers and we'd like to provide the best and the most useful tools for them. The online apps are meant to facilitate daily programming tasks or to be interactive and interesting to browse through.
You can create lots of custom invoices per day if you need to remind your customers about late payments. You can use this tool with no extra time needed. Even if you have just 2 free minutes in a busy day, grab a few lines for this simple reminder to be sent.
Here's a sample of online invoice payment:
We have SDKs and free desktop tools for beginner and advanced programmers. You can easily try our offline developer utilities. Contact us for any help!
Learn more about other web apps:
Invoice Generator
QR Code Generator
Timesheet Online
Synonym Finder
Word Counter
To Do List
JSON Formatter
Text Sorting
BarCode Reader
Base 64 Encoder Decoder
Regular Expression Tester