What about freelance market places? Do we need them?
excerpt from the upcoming book 'Without Office' by E. Mironichev
What do marketplaces provide except featuring potential workers?
There are some featuring marketplaces for finding freelancers from all around the world. Online marketplaces for locating remote workers were the natural next step on sites featuring job advertisements and not only make it easier to find employees and customers, they also provide the following additional services:
Verifying freelancers. Freelance marketplaces verify freelancers, confirming their identity, and also engaging in regular battle against scammers. Unfortunately, it happens: a pretty freelancer writes to you and takes up your project, but in fact, you're dealing with a few men who resell your project to another company.
The convenience of rendering and receiving payment. The leading online marketplaces provide a range of convenient ways to render payment for the hirer. And they also provide various ways of securing payment for the freelancer carrying out the work.
Arbitration and assistance in resolving conflicts between the customer and the freelancer. The very existence of arbitration already backs up the relations between the customer and the freelance worker. Arbitration can come in handy not only in the event of a conflict but also in everyday situations: a freelancer, for example, suddenly leaves on vacation and fails to get in touch.
Escrow service for your payments: Large marketplaces provide so-called "safe transactions," where the money is stored by the exchange until the customer approves the project results. Thus, for whatever reason, if the contracted freelancer disappears before the project is completed, then the funds for the project are returned to the customer. And if services are being rendered on an hourly basis, then if the customer has doubts, he or she has two weeks to challenge the amount of time actually spent on the job.
Marketplaces connect customers and freelancers from different countries and different jurisdictions. An exchange provides legitimacy for both sides regardless of their physical location.
Ensuring competition among freelancers. When freelancers bid on a project by sending their proposals for carrying out a project, the customer can find the best freelancer for the job.
The transfer of intellectual property. In their service agreements, many marketplaces (especially large international ones) oblige the freelancer to transfer all rights to any intellectual property resulting from the project to the client after payment has been rendered. But, of course, it never hurts to sign an additional agreement with the freelancer.
The exchange requires following the rules. If the rules are violated, a freelancer may lose his or her account on the exchange. These rules usually include a prohibition against registering a second account, mutual respect for all parties and, of course, actions against fraudsters.
Marketplaces often provide free basic tools for collaborative work online. For example, online chats, document marketplaces, audio and video calls.
Marketplaces provide feedback on the results of cooperation from the freelancer and the customer. On some marketplaces, private feedback is also an option, because not everyone wants to openly write negative reviews. Marketplaces also use analyses involving various parameters to help you as quickly as possible find the perfect freelancer for your project.
Various paid options, for example, you can purchase the option of hiding the amounts of the bids from freelancers, so that freelancers don't know how much others are requesting to work on your project. Also, marketplaces provide other services for a fee: help in finding and selecting a freelancer, the posting of projects with confidential data in which the freelancers need to sign an NDA (non-disclosure agreement) before viewing the ad.
Features of freelance marketplaces
For its services, the exchange takes a cut from each transaction. The commission for the transaction can reach 10-20%.
For complex and long-term projects, it's not very convenient to carry out communications through the exchange itself. This disadvantage is avoided by using another service for project management. If this is the case, the exchange recommends that both parties send a short digest to each other summarizing results at least once a week. Online marketplaces require that project correspondence be conducted (or duplicated) on their platform so that this correspondence is available if there are conflicts.
Ratings. It's not just the customers who read feedback about freelancers – freelancers also look at feedback, in their case, about potential clients. If any of your projects went wrong, if you quarreled with a freelancer and she wrote a negative review about you, then next time other freelancers may think twice about working with you.
"Freelancers, like customers, pay close attention to how the author of a job posting is rated. According to statistics, postings from new hirers receive fewer offers than gigs from verified customers," said Xenia Zinovieva from the online exchange YouDo.
*Good specialists are often already engaged in other projects. Therefore, they may not see the posting about your project. The solution is to actively invite freelancers to your project. Also, don't hesitate to post your ad again if you fail to find a suitable freelancer.
Conclusion
– Freelance marketplaces are the best place to find remote help from all over the world. Freelance marketplaces bring together tens of millions of freelancers.
– Online marketplaces make it possible to find a specialist, or even assemble a team quickly and safely, which is especially important for new projects.
About the Author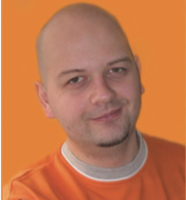 Eugene Mironichev
Eugene is our featured author. He is an expert in software products and team management. In 2017, he published a book about remote work and management of remote teams. He writes articles for Forbes and other business magazines and appears as a speaker at tech and business conferences.