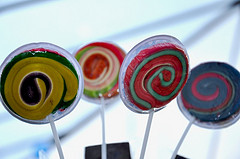 There are a lot of opinions about Android and iOs features. Here are the most interesting from our forums:


It's the fact that iOS doesn't have the ability to have multiple accounts on one device. If Apple were to implement this (as Samsung already has) it would be a huge draw for people who share devices or have children.
Anyway, the one thing can be irritating when you tried an Apple product was the lack of a clear all notifications button.
It'd be great if Android would come out with a backup system that could stand up against the iOS backup.
The only thing is really missing on iOs is the ability to disable the phone's shutdown on the lock screen.
How could I use Find My iPhone if it can just be shutdown if stolen?
Lollipop came out and now Google allows for your device to pull all the apps and their data straight from your Google backup, and can select what exactly you want to backup. This was my complaint too, and it's pretty sweet now.