Find images for your website (Part 3)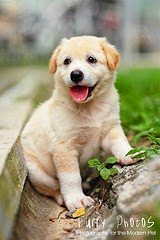 Photo from Flickr
Billions of images have been uploaded to Flickr since its launch in 2004, and a large percentage of these images have been released under the Creative Commons license (Remember this means giving credit where credit is due.) Flickr also has a large collection of public domain photos called The Commons. The link will send you directly to The Commons, though you can also utilize the search tool.
Picjumbo offers free pictures for business and individual works. With a search tool integrated it's simple to specify the sorts of pictures you're searching for and rapidly find what you need. There is a wide mixture of diverse pictures covering food, nature, animals, technology, in addition to different classes. All photographs are allowed to be utilized, so long as the creator is given credit. When you search for something though, keep in mind you will not get back a plethora of results as PicJumbo offers a 6/month premium membership they're trying to promote.
There are many other resources available to people out there, so don't feel limited to this article. If you have any websites or newsletters you are astounded weren't included here, please let us know!
photo credit: furry-photos via photopin cc