Tutorial: how to convert flash SWF to EXE (Flash projector) using Movies Extractor Scout.
This page contains step-by-step tutorial that will teach you how to convert flash movie (SWF) to standalone EXE player using Movies Extractor Scout
First download and install Movies Extractor Scout
Now run Movies Extractor Scout :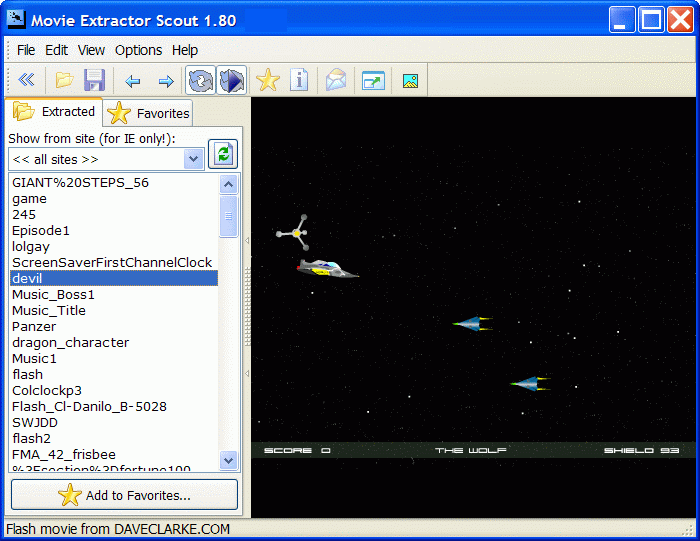 Movies Extractor Scout will display all cached flash movies that are available on your computer and were displayed previously in Internet Explorer, Firefox or Mozilla browser.
You can find lot of funny flash movies in theFunny Flash Movies section of our web-site.
Select flash movie and click "Save As Projector (EXE)" command in File menu: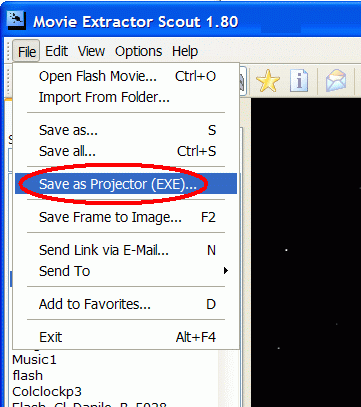 Program will display Projector settings menu:

Select path to flash player if needed (you can find download link to standalone flash player here) and click Continue button.
[an error occurred while processing this directive]
Now Save Dialog will appear. Enter filename of .EXE that will be generated by Movies Extractor Scout from flash movie and standalone flash player and click Save button to generate .EXE: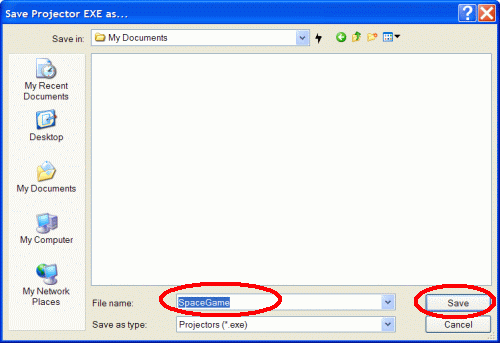 Movies Extractor Scout will generate standalone .EXE that will play flash movie: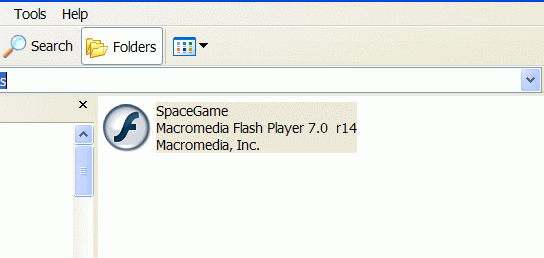 Running this .EXE will open Flash Player displaying flash movie you've selected to convert: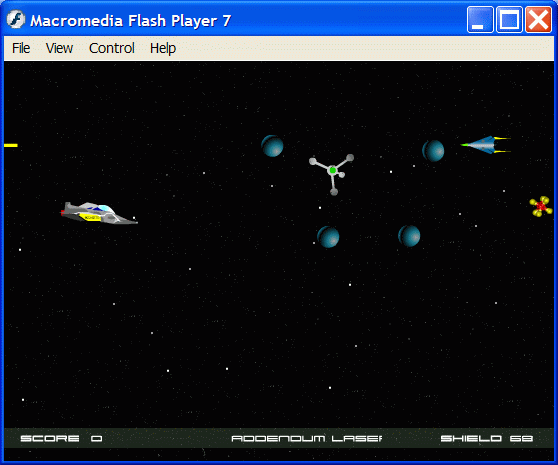 That's all!
Movies Extractor Scout also capable of capturing frames from displayed flash movie into JPG, PNG, TIFF.