Learning About Twitter API (Part 2)
140dev is a website dedicated to twitter programming and development. The name 140dev is relevant to 140 character tweet limit of the twitter API. This blog contain several articles that explain how to use Twitter API in different scenarios and common issues faced by developers while using the API.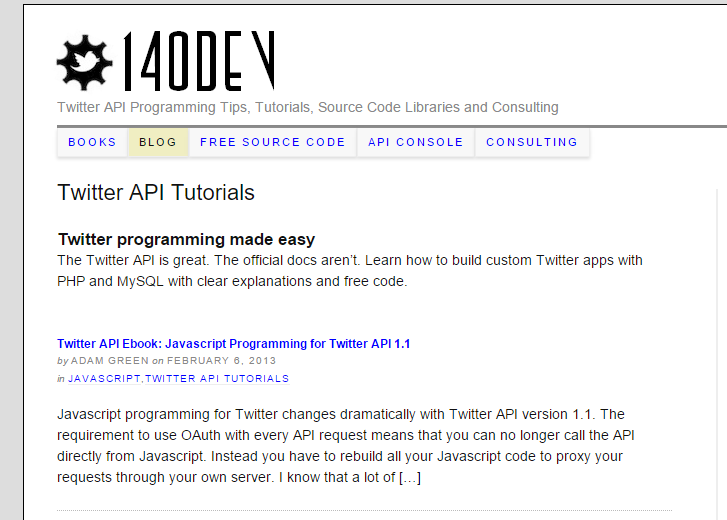 Codeacademy is one of the most popular and interactive online programming platforms. Though, primarily dedicated to web, CodeAcademy contains a short course that teaches developers how to interact with the twitter API. The course can be checked out
here
.