Software development is a location-independent business. Development teams can be located in one place or in multiple remote places. In both scenarios, effective interaction between the development team is crucial to smooth development resulting in a successful product. For this purpose, several chatting applications have been developed that allow team members to interact with each other. The following are some of the most widely used real-time chat applications for development teams.
Currently, Zoom is a #1 chat application for chatting, online teaching, business conferencing, and more. It is so easy to install and use that many users prefer Zoom to the rest of the applications.
Zoom is a very powerful and versatile app. It works well with a low Internet connection and provides lots of features. It can host groups of multiple members, allows record meetings, and works in all browsers and on mobile.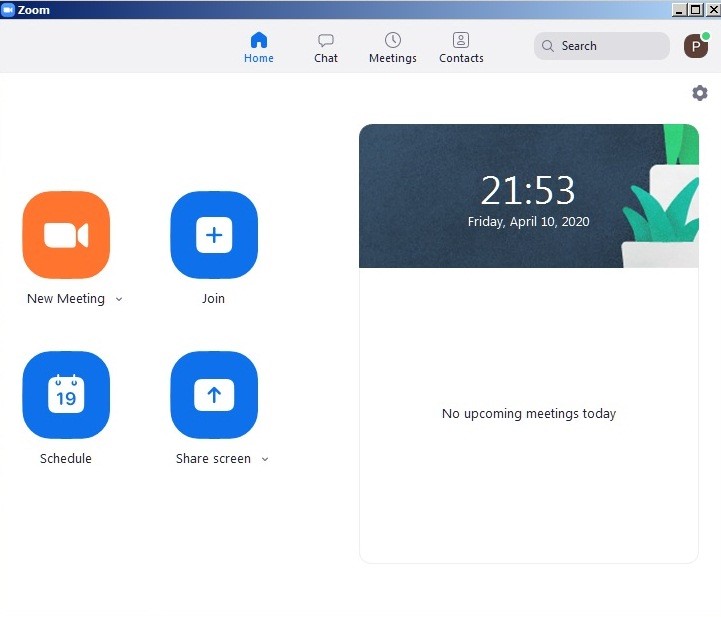 Microsoft Skype has been the leading real-time chat application for quite some time now. The popularity of Skype can be measured from the fact that its name has been morphed into a verb. Oftentimes people others "if you will be able to Skype me in the evening."
Skype allows development teams to interact, voice chat, video call, and share files in the most effective manner.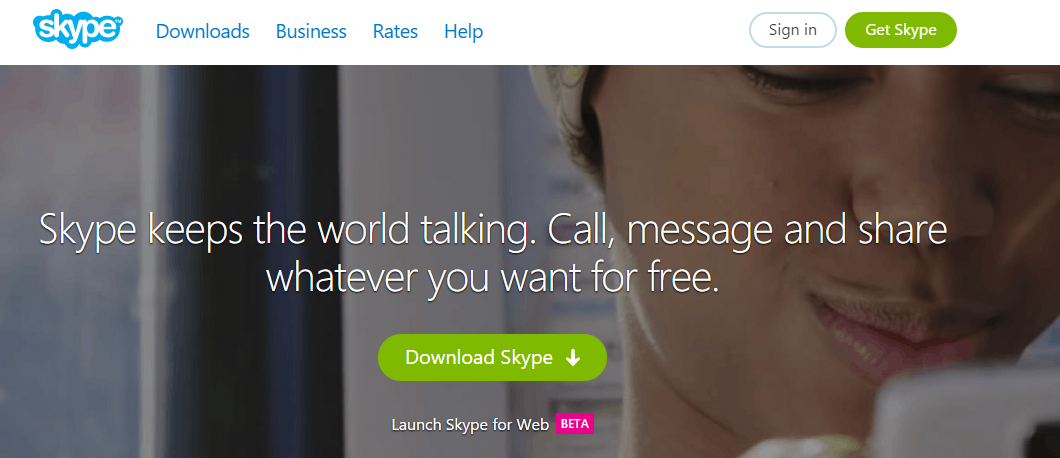 Google Hangouts is another extremely awesome chat application. It is a primary competitor to Skype. With Skype charging fees for a group chat of 10 or more members, Google Hangouts offers it for free.
Other amazing features of this app include video chat, pictures, and location settings, animated stickers, and much more.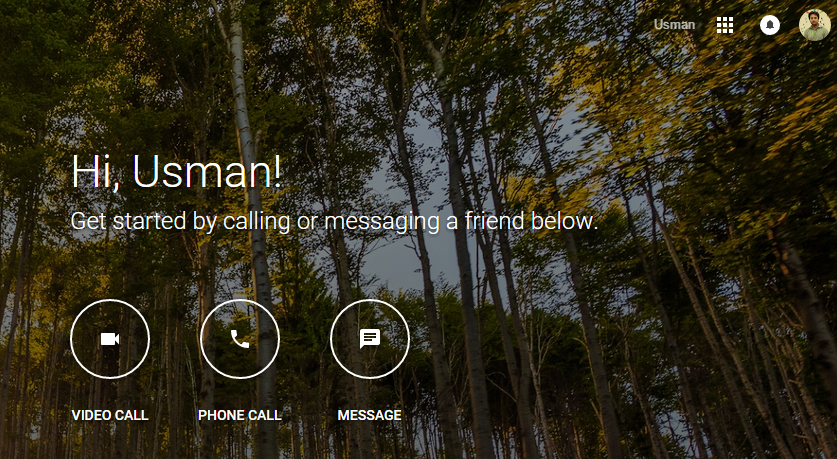 Slack is extremely popular among new business teams. The fact that the folks there at Observer and Guardian use this application is testimony to effectiveness. Slack has a very elegant and slick interface with all the capabilities of a modern real-time chat application.
It is free for basic use and has a pricing structure as more features are added.


This is a powerful app for teamwork and messaging in one hub. You are free to invite people to have a chat, organize group calls, and more. It is quite easy to use and it is popular among businesses. 
You can even manage files and apps with your teams when using Microsoft Teams application. Messaging and coordination become easier.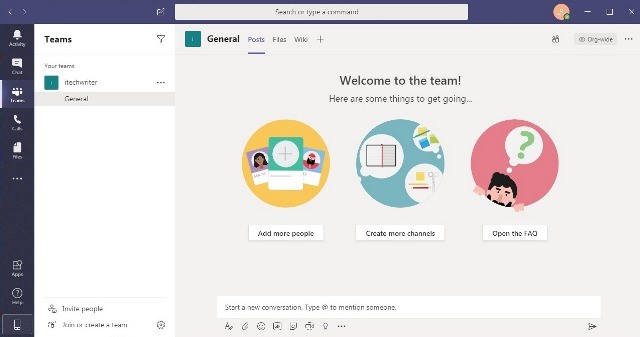 This chat software by Zoho works well for teams and is available on both mobile, PC, and the Web.
Cliq allows you to create channels and open several of these chats at a go. With each message (group or individual) in a separate column, Cliq gives you the added comfort of quickly sifting through conversations.
Another great feature is its video and file sharing via its Prime Time button. The real-time streaming of video makes this app ideal for teams looking to have a smooth collaboration.
If you already have Zoho, this app will integrate with the software for a more convenient experience.
Flock makes team chatting fun and effortless with its features that allow you to link and add others to a chat.
A team can talk to each other via messages, which Flock quotes every time one member replies. It also allows you to share files through Google Drive. Just connect and pick from the list of files to share in the same conversation with the team.
When a team fancies video-chatting, choose the Appear.in icon to video chat. If you need more, go to the group email function and reach the whole team at a go. More interesting is the poll icon that lets the team decide via a vote what needs to be done. You can also add a to-do list and assign tasks to the team.
The chat app that makes threaded conversations fun is Todoist created Twist.
This app is ideal for the team as, although standard conversations are available, it turns all chats into threads. It means that teams will stay focused on a conversation given that participants either have to comment on an ongoing thread or create a completely new one.
Team members who missed a conversation can comfortably follow the thread and get in the loop. Send direct messages or form small groups for any private communications. The app works with iOS, Mac, Android, Windows, and on the Web.
Teams that want to keep their conversations organized and readily accessible will benefit from this chat app.
Discord is a team chat tool that offers great voice chat capabilities. Of course, teams can tap into the chat options that allow for channels specific to a topic a team wants to discuss. It also allows for instant feedback via emoji reactions while pinned messages ensure teams won't deviate from the main ideas.
Voice channels built into the app allows for always-on phone calls that teams can explore to communicate with any member of the group. Gamers love the app for this feature, the same concept that works for teams.
Add a member from another team and share chats around the team. Discord is available for free with basic features. Teams can also go for subscriptions to access premium features. The app is available on mobile and Web.
Samepage is chat software for teams designed to leave groups organized. The app works for every group regardless of size. For teams looking for greater collaboration and seamless communication, Samepage provides convenience.
The tool incorporates features such as team messaging; file sharing and video chats to allow for all-inclusive conversations.
Teams can also use the app to manage tasks and implement real-time responses to collaborations. The team also gets to have all work and assigned responsibilities visible in one place.
Do you use any of these chat applications? Share your experience or suggest other great apps that development teams can look to for greater collaboration.