The video conferencing industry is predicted to develop into a $10 billion market in the next three years. This market has several platforms depending on the user's needs and preferences. Skype and Zoom are two communication applications that are suitable for catching up with family and friends and working remotely.
The use of these tools has become essential now more than ever due to the current Covid19 pandemic, which has forced most businesses to operate remotely when possible. Mitigation policies that have been adopted have forced people to social distance from each other. Therefore, these platforms provide users many useful communication features depending on their preferences as everyone remains indoors. The standard features that are offered by the applications include chat, video calls, and the ability to host webinars or video meetings.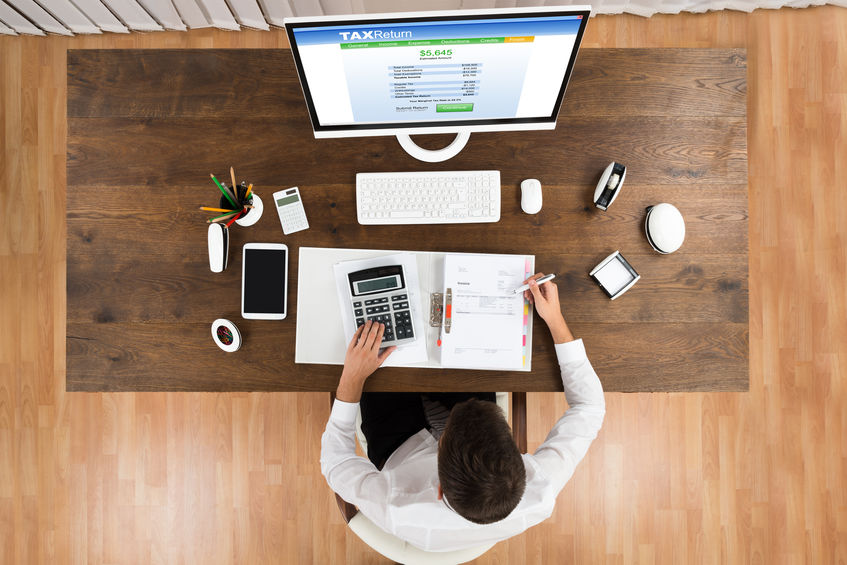 Skype and Zoom are much alike, with a few differences. Therefore, the decision to use one of the two applications affects the user experience because of their functional differences. An understanding of the merits and demerits of each application helps an individual or an organization to select the application they prefer.
Here's what we are going to cover in this article:
Skype
Skype is own by the tech giant Microsoft. It is an application that provides telecommunication services, which include instant messaging, video chat, and audio chat.  It also allows users to share files as they chat, share their respective screens as they talk, and activate split-screen mode for computer and mobile devices. Skype is popular and widely used, which means that a user would have fewer complications when communicating with a friend or a family member as they are most likely familiar with the platform.
The Skype platform is designed to enable accessible communication between users. The user interface is intuitively designed to facilitate quick messaging and provide a flawless video and audio communication capability. Additionally, Skype supports video conferencing for up to 50 people, which is perfect for business or extended family meetings.
Skype allows call recording when a user is unavailable for a meeting. Accessibility features such as subtitles and captions are also available on this application. Additionally, it allows for voicemail and caller ID, which are essential features in everyday life.
New users of Skype need to download the application on their computers or mobile devices, after which they would create an account to begin chatting. To make a call, a user would open his or her profile and select New Chat, which provides different options depending on need. Next, the user searches for a member they wish to communicate with before adding them. When an individual opens a chat with a second user, they can send instant messages, share files, initiate a video chat, or create a new group.
Skype also has a new feature named "Meet Now," which allows an individual to generate and share links to meetings to individuals that do not have accounts. This feature is available on Chrome and Microsoft Edge browsers.
Individuals and small to large organizations widely use Skype. Many freelancers also prefer to use the Skype free plan.

Skype packages
Individuals or organizations that are looking for more productivity and efficiency can purchase different types of Skype packages. A Business Plan package exists for $2, monthly per user. With this, a business has the option of having an online meeting with a maximum of 250 participants. This package also provides secure encryption and authentication to ensure privacy.
Skype also provides the Online Plan package that costs $5.5, monthly per user. It is specially designed for online business meetings. This package allows for HD video group chat and audio chat for up to 250 people. It also provides technical support and 50 GB & 1 TB storage for mail and file, respectively.
Office 365 Business is a premium package that costs $12.5, monthly per user. In addition to the Online Plan features, this plan provides Office 365 apps on MacBooks, PCs, tablets, and mobile devices.

Compatibility
Skype is compatible with all browsers, Windows devices, Android devices, MacBooks, iPhones, and iPad.

Pros
It supports instant messaging, audio calls, video calls. It also supports international, domestic, and local calls.
It allows for split-screen, screen share, and file-sharing of large documents.
It has a Q&A feature, a poll feature, and a whiteboard.
The free edition works well with smaller groups.
Office 365 provides additional office packages.
Cons
Video chat has much freeze-up that prevents smooth use.
Difficult to get access to support.
It uses a lot of bandwidth.
Zoom
Zoom is a telecommunication service provider that provides video and audio chat services. It also supports screen sharing, recording of meetings, and creation of meeting transcripts. The basic Zoom plan can support up to 100 users on a single conference call.
The Zoom application supports iCal, Gmail, and Outlook schedule and starts options for meetings. A user can open any of the calendars and select a scheduled meeting. Next, the user can click on a link that allows him or her to join a meeting.
Zoom is easy to set up as it allows a user to make an account through either Facebook or Gmail. It gives its users a choice to chat when the camera and microphone are off. This feature is useful in huge conference calls with several participants. However, users need to be wary of security challenges, which have been amplified as a result of heavy usage during the current Covid19 pandemic. Security experts have warned people to be careful while using the application. However, making use of the option called "Waiting Room" and the meeting identification helps to prevent unwanted people from attending meetings.

Zoom Packages
Zoom offers three packages, which are Zoom Pro, Zoom Business, and Zoom Enterprise. The Zoom Pro is suitable for small groups and costs $14.99 monthly per user. It supports 100 users per call and allows assigned scheduler, meeting ID, meeting reporting, and unlimited meeting period. Also, it provides management features and allows the storage of large chunks of data. Zoom also provides supplementary services that enhance user experience. A user can get extra storage, access to Zoom rooms, and more for a monthly fee.
Another package is Zoom Business, which costs $19.9, monthly per user. It has all the features of the Pro version. It allows small companies to have 10 hosts, a dashboard for administration, and mobile support. It also has LTI integration and provides custom emails for companies.
The Zoon Enterprise package costs $19.9, monthly, per user, per host. This package encompasses all the options of all the other plans. It can also accommodate at least 100 hosts and 200 users per call. It also comes with unlimited remote storage, which is suitable for larger companies.

Compatibility
Zoom works well with browsers, Apple devices, and Android devices.

Pros
Access to meeting analysis.
Easy screen-sharing while chatting.
Easy to use for recording meetings.
A free plan that allows up to 100 users per call.
Excellent support.
Whiteboard option.
Cons
It is costly.
Video conferencing feature is difficult to use.
It sometimes has a poor and unpredictable quality of video chat.
Audio can also become inaudible.