In previous articles, we explained the steps that are required to start your freelance career at elance.com and freelance.com. In this article, we are going to explain how you can start working at odesk.com that is another top freelancing website. Steps are almost similar to the difference in website's display and sections. Follow these steps.
Create your account
At the top right corner of the page you will find a signup button as shown in figure 1. Click on that.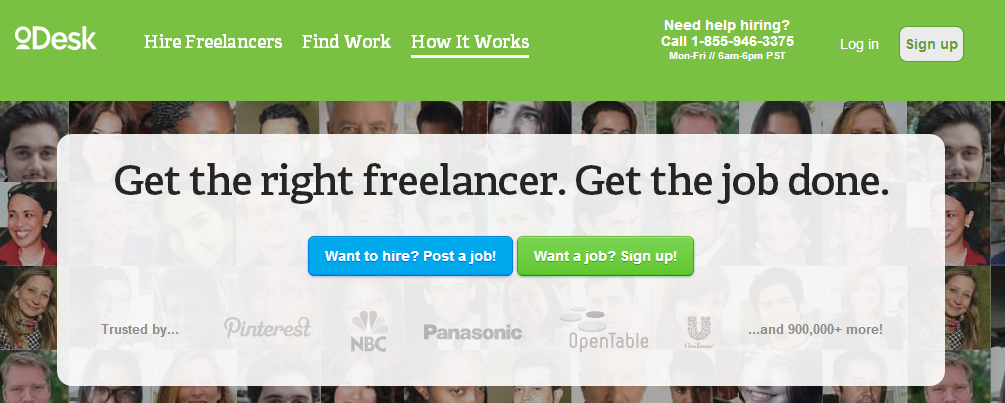 You will be taken to a new page where you have two options. "I need a freelancer" and "I need a job" as shown in figure 2. Click on signup button under "I need a job" option.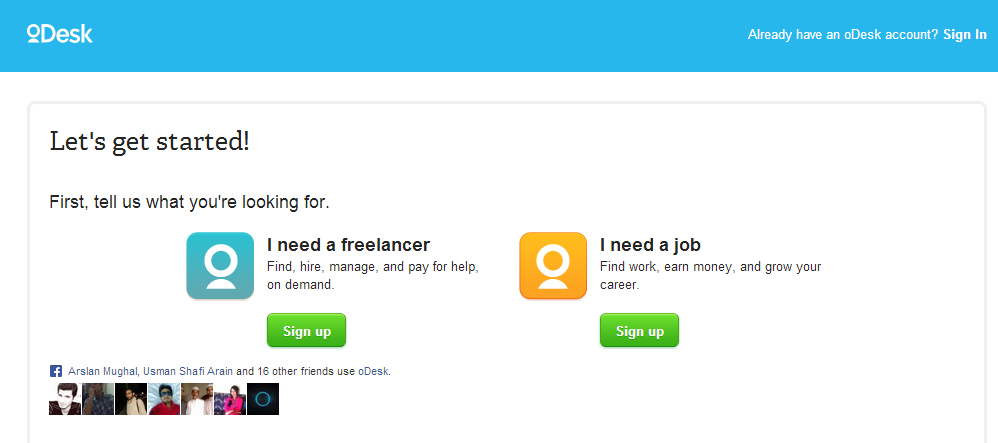 On the next page, you will be asked to fill your particulars as shown in figure 3. Enter your data and click on the get started button at the end of the text fields.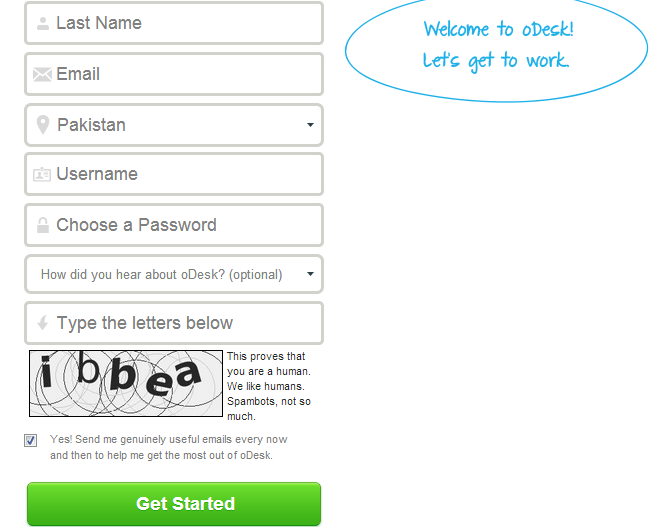 Since you will be new to O
desk
, the only way to impress your clients will be through your profile. You don't have any feedbacks and ratings. Therefore, a good and complete profile will have a positive impact on the client. He will be looking at your profile in the absence of feedbacks and ratings.
Login to your account and click on profile menu option under the main menu bar at the top as shown in figure 4

You will be taken to a new page where you will have lots of profile options Try to complete each and every section of your profile. A complete profile shows that you are serious about doing some work. Pay particular attention to Portfolio Projects, Skills, Education, Employment History, Certifications and other experience section.
How to bid?
In order to find jobs, there are two options as shown in figure 5. You can click on the menu item on the left of the menu bar and a drop-down list on the right which have two options i.e. find freelancers and find a job. You can search the job either way.

After you click on one of these two options, you will be taken to a new page where you can search the job by entering a keyword into the text field or you can search the job via categories on the left as shown in figure 6.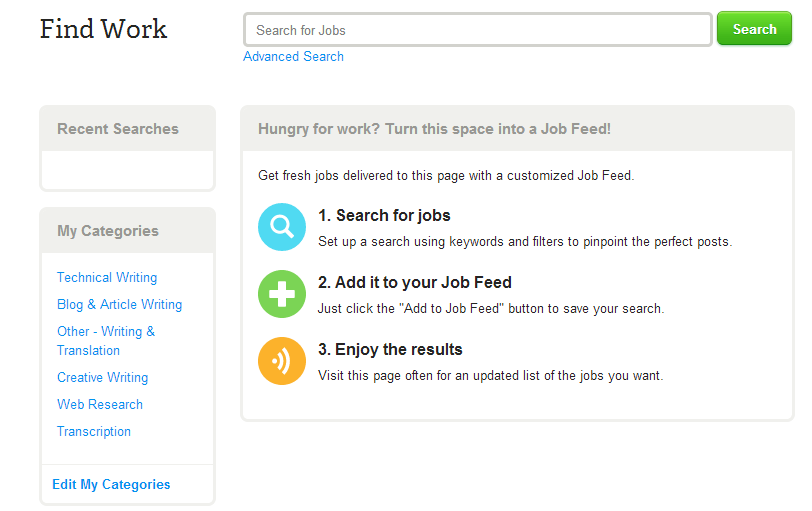 Bidding tips are almost similar to all the websites. Bid less, in the beginning, bid only on those projects which you think you will be able to handle and try to complete the job within the agreed time period. An important thing at O
desk
is that you can only bid on two jobs in the beginning, therefore, bid wisely and in order to increase your bids, take exams and verify your identity.