In past articles, we explained the steps that are needed to start your freelance career at elance.com and freelance.com. In this article, we are going to explain how you can start working at guru.com that is another great freelancing website. Steps are quite similar however there are a few differences in the website's display and sections. Follow these steps.
1. Create your account
Go to www.guru.com
At the top right corner of the page, you will find a signup button as shown in figure 1. Click on that.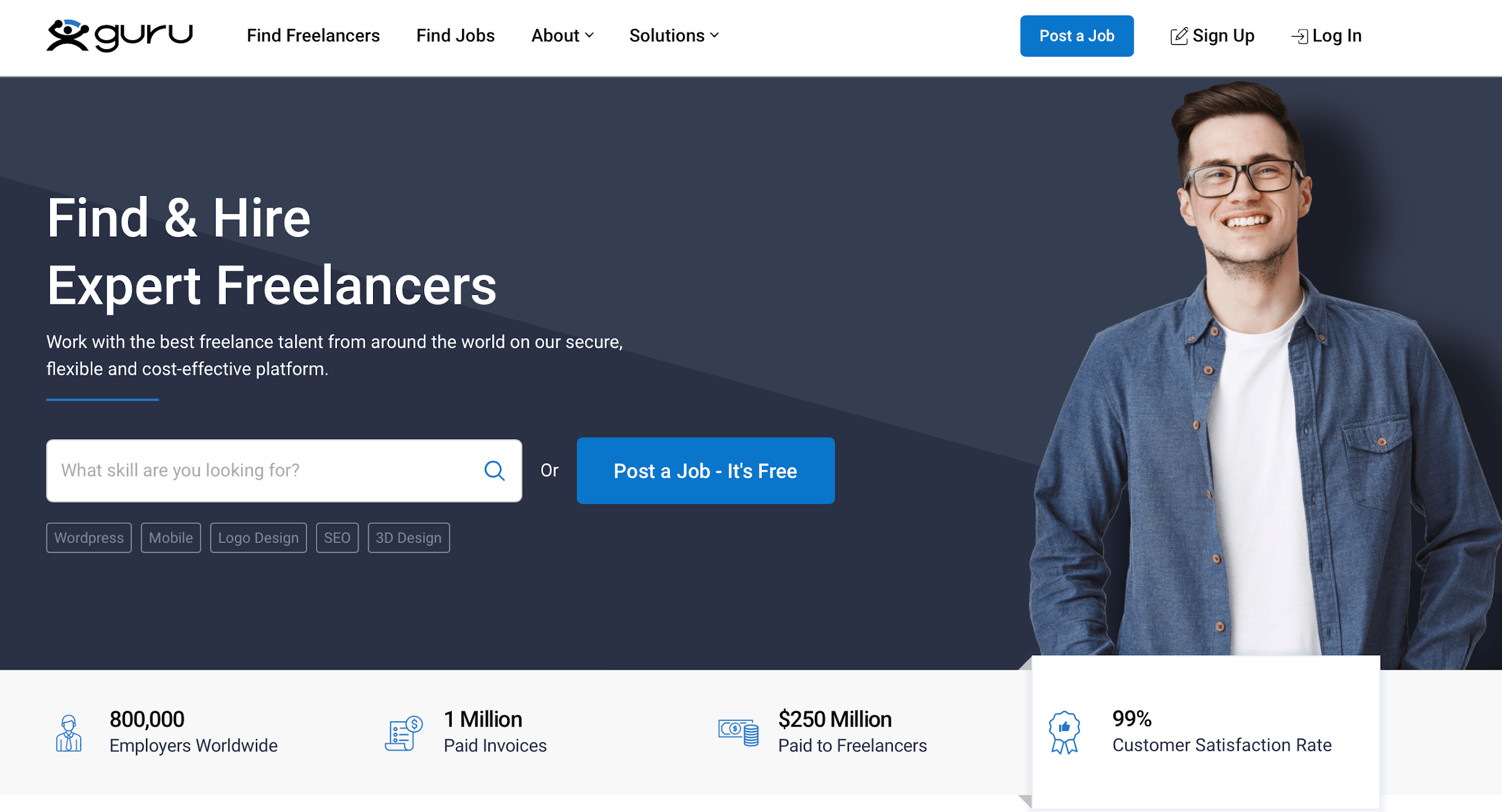 You will be taken to a new page where there are options to sign up with an email account, google ID, LinkedIn account or Facebook account.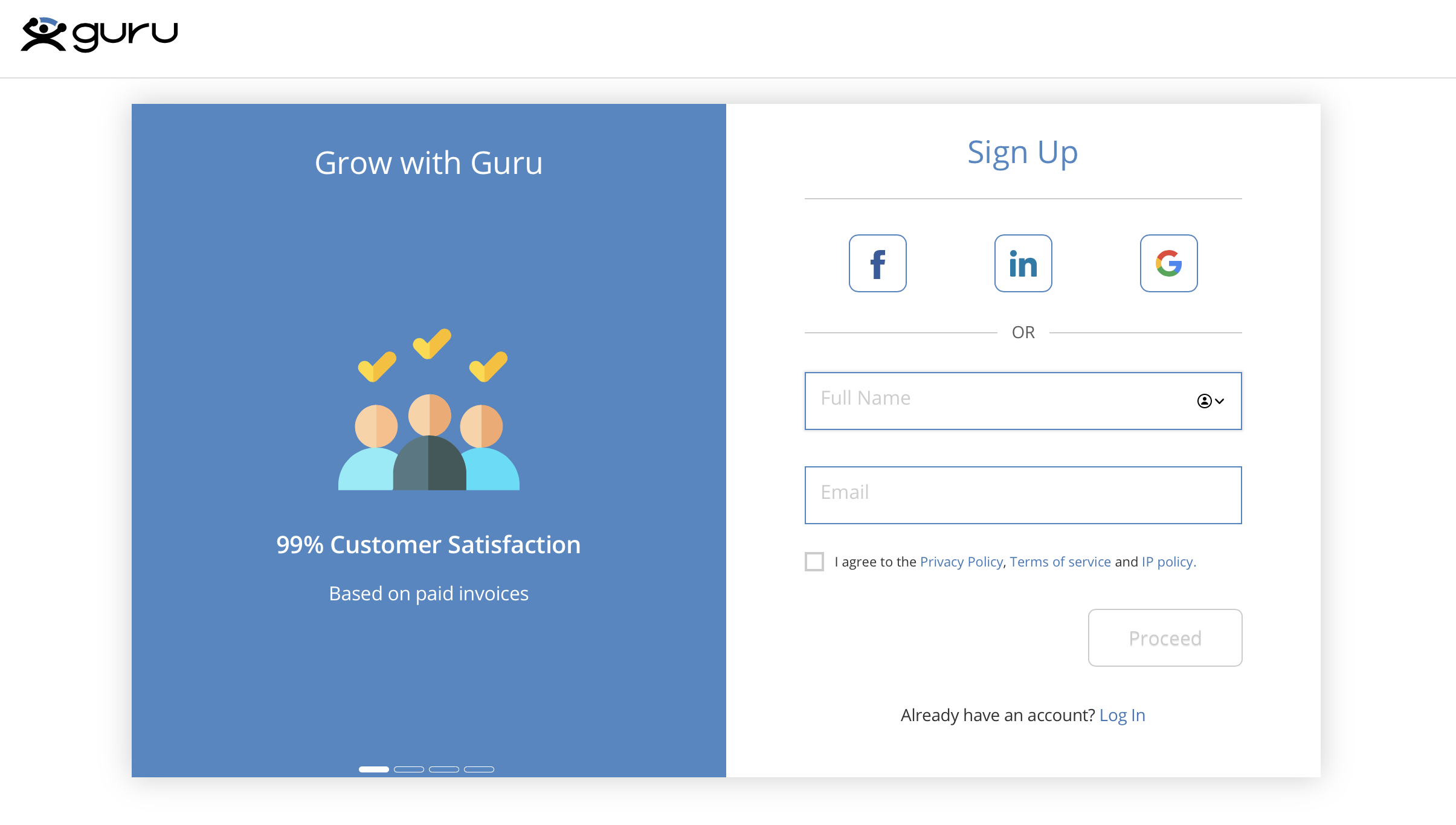 In the next step, you are asked what kind of account you would want. Whether you an "employer" or a "freelancer" Selecting option and entering a password should allow you to proceed.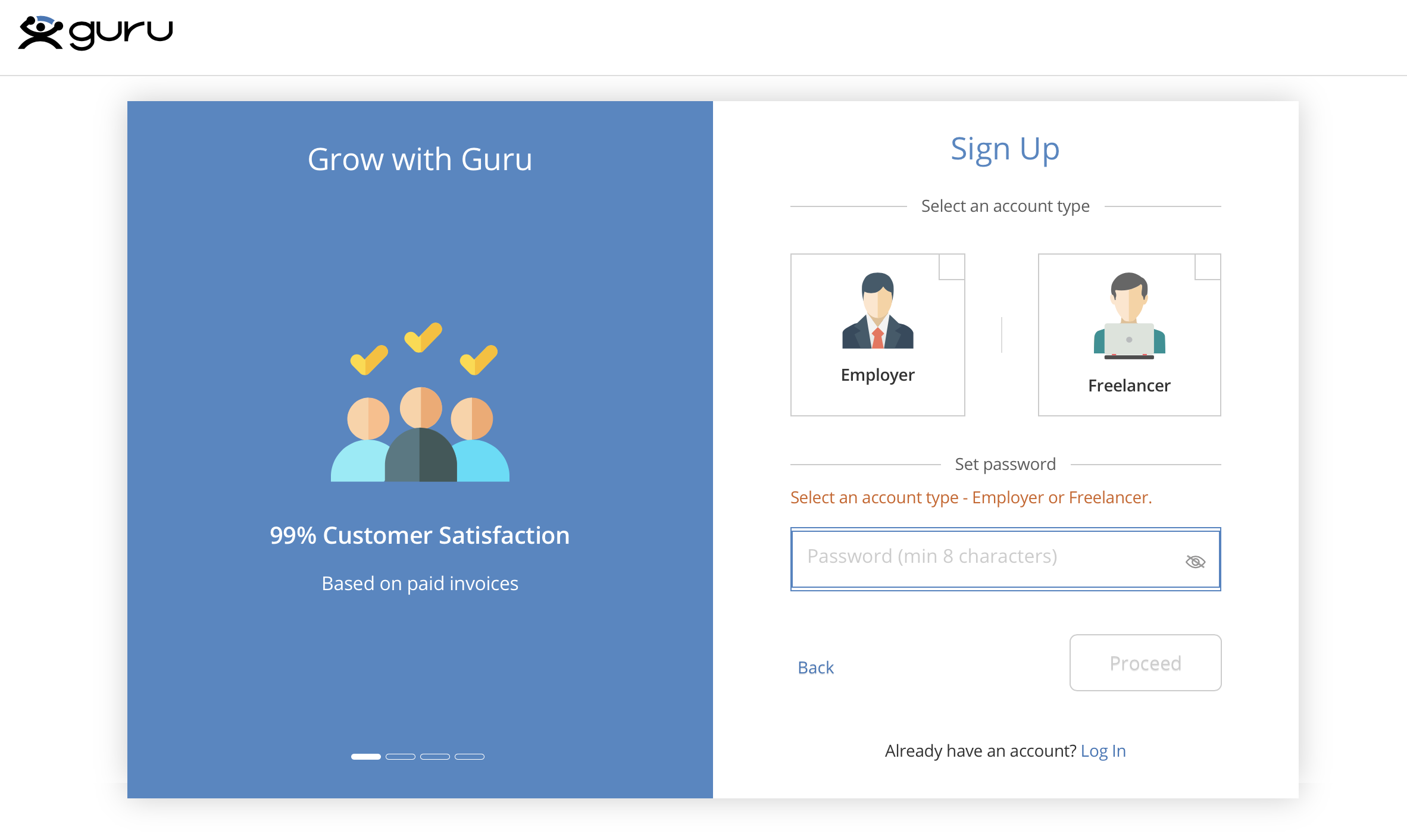 In the next step, you are asked to verify your email with a 4-digit code and to fill in security questions.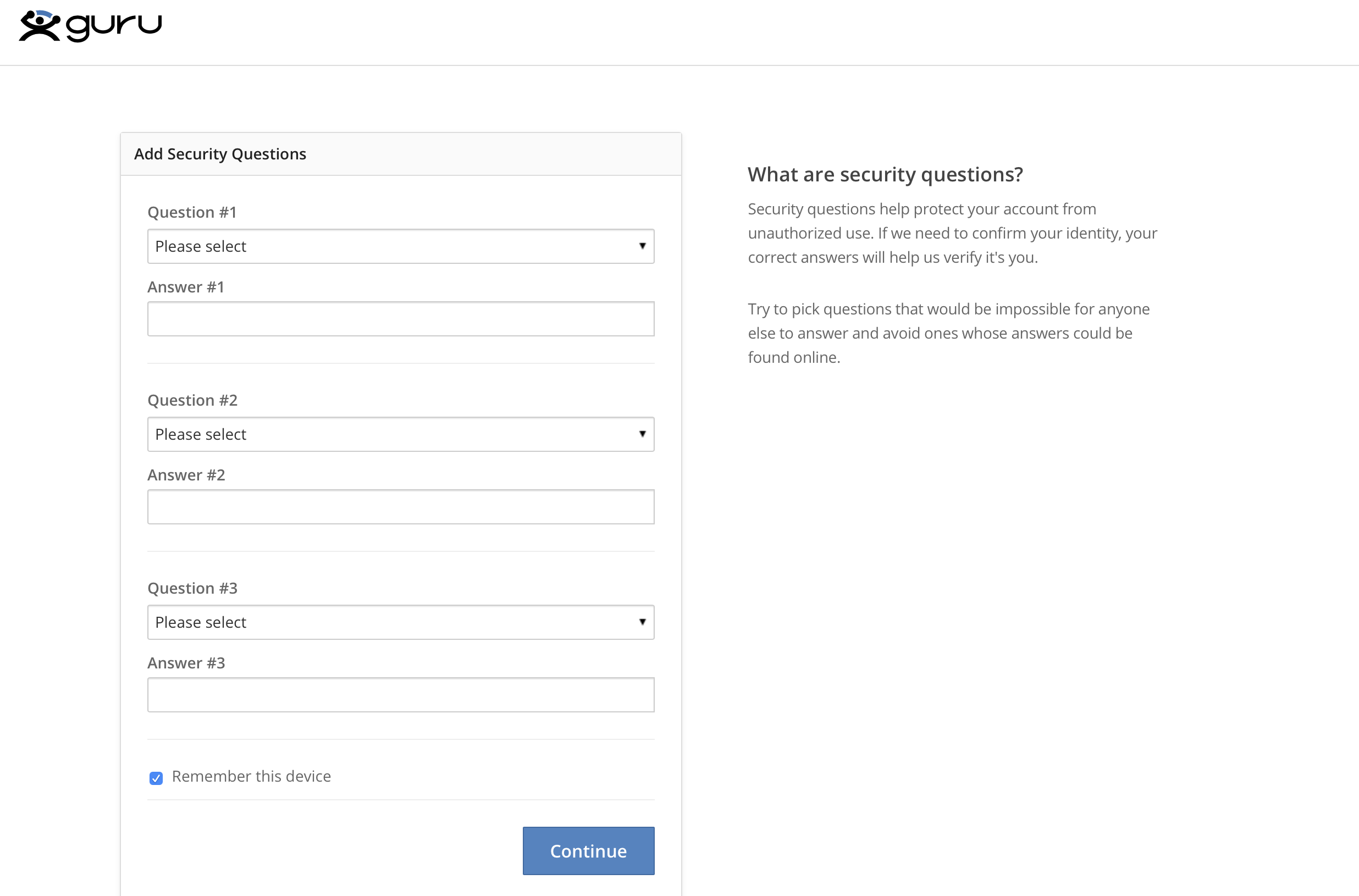 Complete Your Profile
After the preliminary stages of signing up. You are taking to your profile page where you can add your services, upload a portfolio, edit profile, and other features that will be more useful after using the website for a while. Since there are no ratings or feedback on your account yet, it will be a great idea to finish your profile and brand yourself well since this will be the only way clients can judge if you are a good fit. A completed profile will make a positive impression on a possible employer.
You will be redirected to this page after signing up. The reason is so you can start editing your profile right away. To access it, click the photo icon in the top right corner.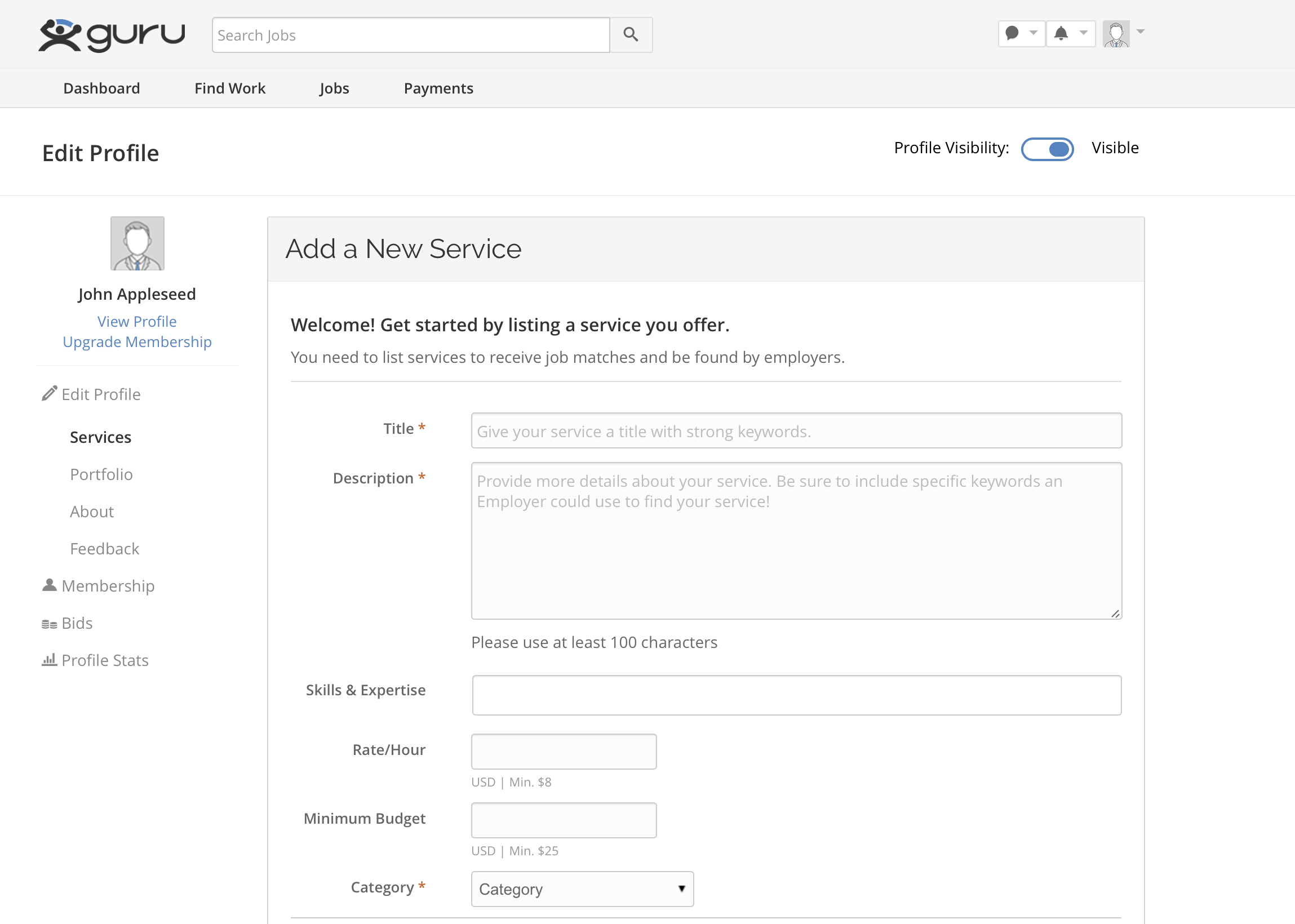 There are several textboxes and pages to fill in such as your tagline, your biography, and your working terms. Try to complete each and every section of your profile as well as the portfolio page. You can even upload a picture so you appear more personable.  A complete profile shows how competent you are. Pay special attention to the Portfolio section and Services section as these showcase your previous work and capabilities.
How to find work?
In order to find jobs, You click the "Find Work" tab at the top of your page. The more complete your profile is, the better your chances of getting a response. Once on this page, you can use the search bar to find the particular job you are seeking.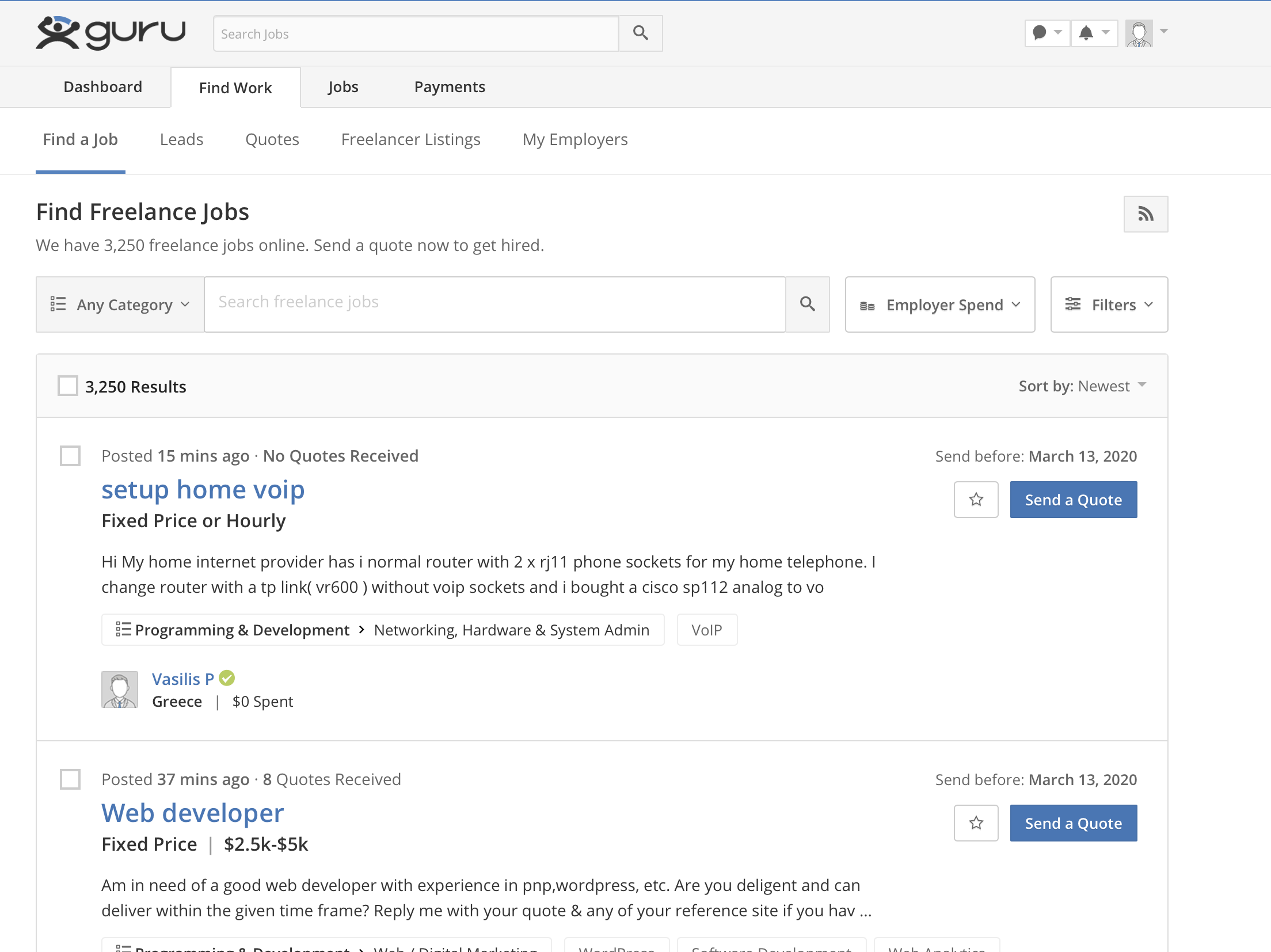 Once you find a job the interests you, there is an option to send a bid. Bidding tips are almost similar to all the websites. Begin by bidding less until you gather momentum with good reviews and ratings. Also, bid only on those projects that you are genuinely capable of handling. Completing the work in the agreed timeframe is always a plus. Guru.com has mixed reviews but has worked well for some so it should be worth a try.