How to start working as a freelancer at elance.com
Most of us have a desire to become a successful
freelancer
. Many of us have enough skills to become a good freelancer but most people don't know where to start. In our previous articles, we have discussed some of the top freelancing websites. In this article, we are going to explain, how you can start working as a freelancer at
elance
. Follow these steps.
Create your account
At the bottom right corner, there is an option to create an account. Check, "I want to work" radio button and click Continue button as shown in figure 1.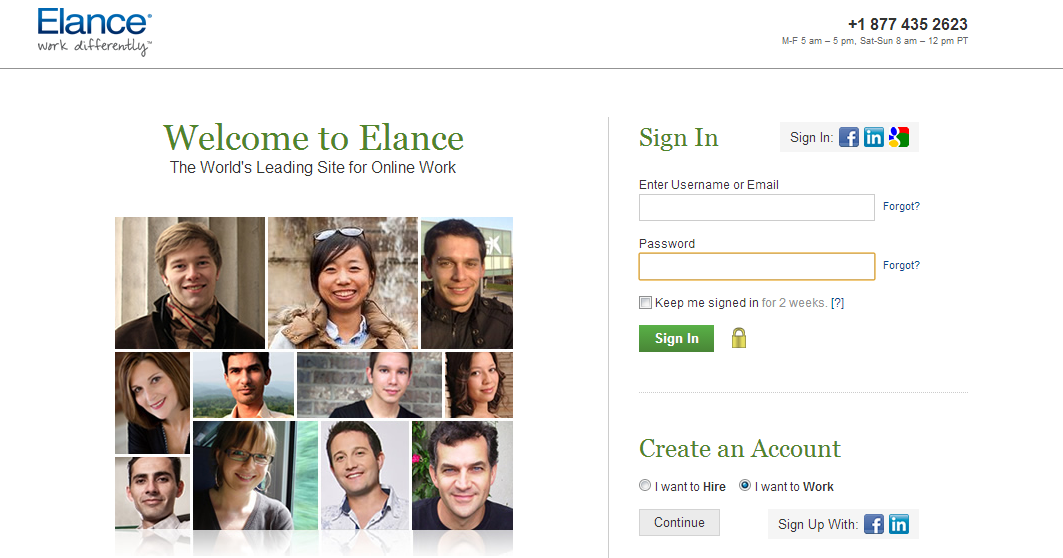 You will be taken to a new page, where you have to enter your particulars. Enter your data; accept the terms and conditions and click the register button at the end as shown in figure 2 and you are done with registration.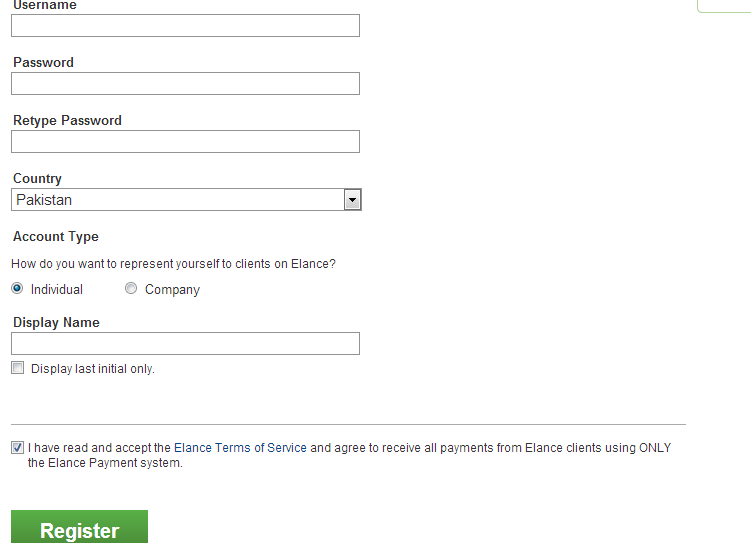 As a new
freelancer
, you will not have any feedback and ratings at the start. In order to attract your clients, you only have your profile. Therefore, try to spend some work in order to complete and improve your profile. Follow these steps to improve and complete your profile.
Login to your account and click on your username at the top right corner of the page. A dropdown list will appear as shown in figure 3. Click on the profile from the drop-down list items which is the second item in the list.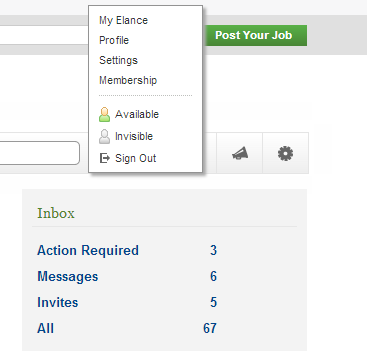 On the left side of the page, you will find a list of options as shown on figure 4. Click on all the options one by one and complete your profile. Among all the profile options, overview, portfolio, skills and resume section are the most important. Complete these sections comprehensively and efficiently. You profile completeness status is shown on the right side of the page as shown in figure 5.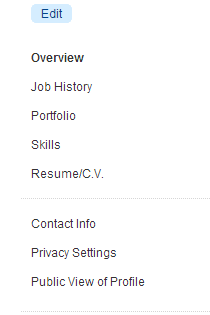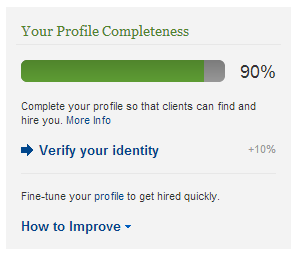 How to bid?
In order to bid on a job, click "Find Work" button on menu bar. A drop-down list will appear. Click on "Search Jobs" drop-down list item as shown in figure 6.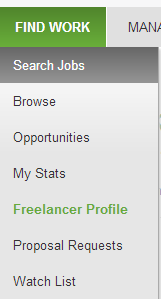 You will be taken to a new page where job categories are displayed on the right side. As shown in
figure 7
. Choose your category of jobs. Remember, with a free account, you can only bid in one category that you specified when you signed with
elance
. In order to bid in more than one category, you will have to upgrade your membership.

Following are some bidding tips for absolute beginners at
elance
.
Bid only on projects that you can do.

Bid low in the beginning.

Communicate consistently with your client.

Meet deadlines in any case.
These are basic steps that are required in order to start your
freelance
career at
elance
. Follow these steps and register with one of the
top freelance websites
. Start earning now!