With the increase in Smartphones the word "casual games" has become more common in our gaming glossary. Today's world is the world of smartphones and different mobile games. There are some amazing games that are helpful for improving our thinking, ideas, and much much more. Hyper Casual games are such games. Let's take a look at what are hyper-casual games.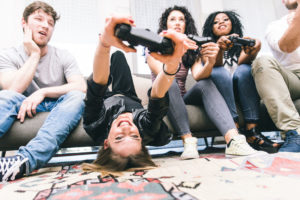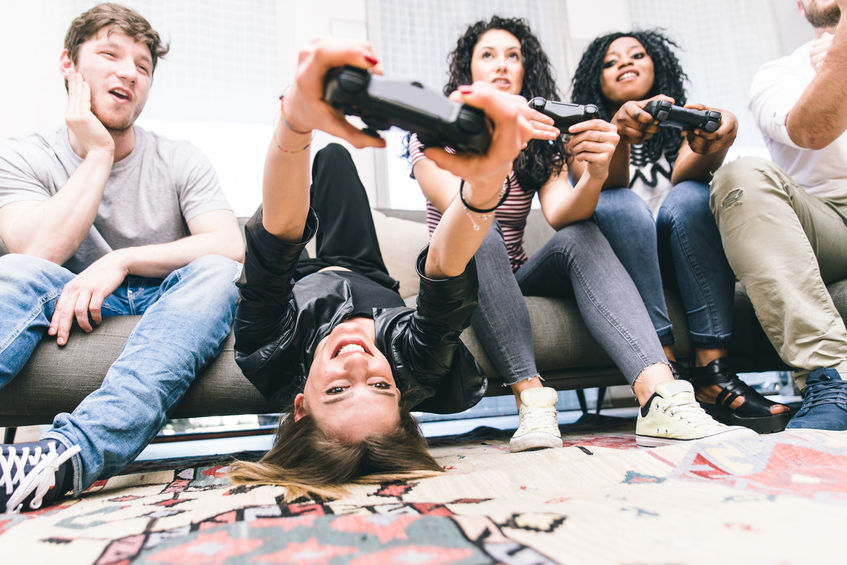 What are hyper-casual games?
Hyper casual games are pretty easy in their graphics technique and the command mode, most pressing the switch functions forward to just a mere finger pat. This sort of uncomplicated technique of gameplay, usually simply a tap on the screen, generates ready-to-use games and instant gameplay.
As the name implies, hyper-casual games are light games with easy methods that allow prompt gameplay. These games are also known as "tap to play." Because of their basic 'uniformity,' hyper-casual games are not only spontaneously playable but unbelievably replayable, presenting them as extremely compelling and appealing.
The effects are striking and bright enough to reinforce the adventure further. HCG games hunt for a broad public, frequently to maximize ad clicks and have notable nonexclusive simple graphics. This uncertainty guarantees a graphics technique that can't be clasped down growing its reputation with a more extensive demographic.
The mixture of uncomplicated methods with a simple user interface gives a very friendly and amazingly pleasant user experience, so no documentation or how-to-use instructions are required. The great thing about these games is that people can immediately start playing and get pinned on their aim.
Hyper-casual games are about running gameplay and different visuals. When users download a hyper-casual game they don't need some twisted fantasy animated tale, they need it to have a minimum, if any, storyline and an accessible and steady challenge trajectory.
Origin of hyper-casual games
Hyper-casual," games are not new, and to some degree, they are a sentimental resurrection of the great classic arcade games that were omnipresent throughout the 70s and 80s. But only lately have these games transformed into a solemn business. The increase of hyper-casual games can be attributed to plenty of things, from the manner these games are apt to fulfill an emerging hollow in the gaming space, to progress in ad revenue monetization.
The uniformity of hyper-casual games has an extra advantage: it's more natural for them to get popular because the gameplay is so clearly communicated through screenshots and ads. Just by looking, users learn the game, and the decrease of that limit goes a long way toward making them download and play it.
The most prominent basis for the progress of the hyper-casual genre was because of the progress of the production of the mobile game. When the App Store first launched, mobile games were normally paid incentive activities. Games like Crash Bandicoot charged premium rates for their activities, taking the PC and command line monetization strategy to mobile. 2017 was the year hyper-casual games commenced getting noticed and the drive isn't ending.
Top 5 Hyper Casual Games
Here's a list of hyper-casual games ideas:
1. Jump Rider: Crazy Boat
One thing that hypercasual games perform properly is repetition. Take pieces that have operated from other games, and move them into forms and classes that they might not have been applied in before. Actually, there's so much opportunity for various applications and experiments in these small games that they can be easy and modern at the same time.
Jump Rider is one of the most amazing hyper-casual games. It takes a short time to get used to how things relate together but once everything begins to tick you'll find some extraordinarily fascinating ideas here. It's not as exciting as some games, and there are many trivial notions thrown in too.
2. Geometry Slalom
This one is presumably the most popular hypercasual game. It's rapid-fire, that recognizes you going through colored doors as instantly as possible. You'll be punished if you fumble any. This game keeps you on your toes. Geometry Slalom doesn't actually create anything unusual, but it's got plenty of its own uniqueness that you're never going to be too discouraged about how easy it appears. It's also a bundle of joy which is way more powerful than building something amazing.
3. Balloon Trip
This is one of the best hyper-casual games. There are many other games for mobile like Balloon Trip, but it delivers some exciting designs to make sure that, while you're clearly going to be intimate with everything in this game. This game completely changes the thinking approach of the user. As mentioned earlier, there are many other games but this game will certainly keep you entertained for a few hours.
4. Drop the Balls
One of the most popular notions about hypercasual games is the process so many of them just tell you what exactly is the game by just reading their names. This game is all about dropping balls. They begin in one container, and you have to hit to open that container when it's placed just directly above the next one.
The containers pass off their own reconciliation once they get moving, so you have to focus only on the time of deliverance. There's some science at play, so the balls won't simply drop right down. And sometimes the containers below them are balanced, indicating you have to speculate about the most suitable spot to drop out the container your balls are currently in.
5. Drive and Park
This is one of the most interesting games. It doesn't have a one-tap touch method, this one has a one-press controller method. In this game, players are striving to locate a proper place to park their cars in some of the most bustling cities in the world. And for some purpose, players always play like they are acting in the movies like Fast & Furious.
Players can unlock more cars as they get involved in the game, and various cars have diverse characteristics. Some make you way more extra money, some are just quite long and slow. Players can also modify the cars as well, allowing them to configure the game.