The advent of fast internet access and increasing use and innovation of mobile devices has revolutionized the workspace. And, with new ideas of doing business always popping up, co-working was born.
Although the idea of co-working spaces began in America's Silicon Valley, it has moved beyond the American borders to the rest of the world. The trend has grown in popularity over the years, not just in America, but worldwide.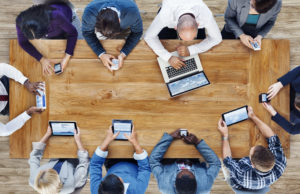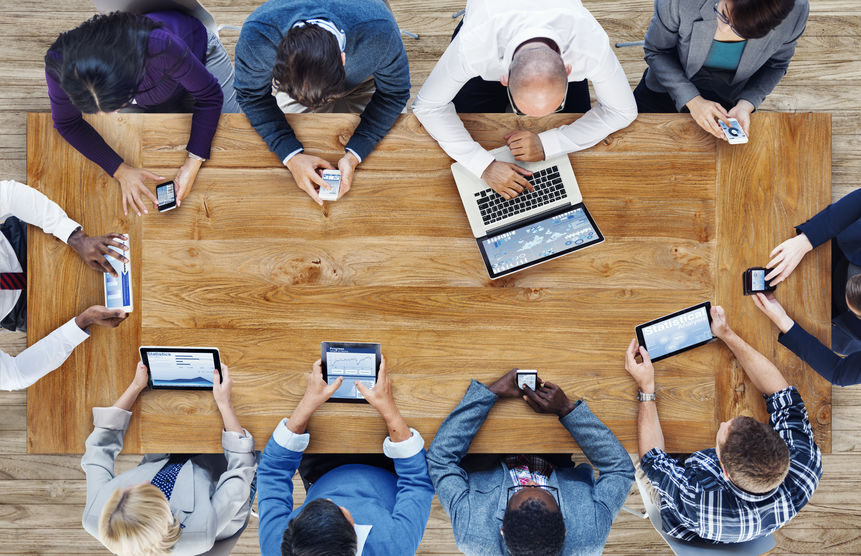 Large and small companies, remote employees, freelancers, and Silicon Valley-like enterprises are increasingly embracing the idea of working from co-working spaces.
So, why the increasing popularity of co-working spaces?
Unlike traditional offices, freelance coworking spaces are colorful and inspiring, atop being equipped with fully furnished kitchens and entertainment utilities such as video games and ping pong table rooms.
Other enterprises incorporate breakout rooms in their workspaces to let their employees take time off work to relax their minds. However, many large enterprises are slow to embrace change. Therefore, they hire fast startups and adopt co-working spaces to stay ahead of the competition in the highly competitive and ever-changing business environment.
Enterprises are moving their employees to different co-working spaces across the globe to take advantage of the innovation to benefit their businesses. In some of the biggest co-working spaces worldwide, you'll find hundreds of freelancers and startups, including teams from global companies such as Barclays, Volkswagen, Samsung, etc.
Co-working spaces make work a lot more fun and enjoyable. Large enterprises get to meet and interact with startups to understand what they do and how their firms can benefit from cooperating with smaller businesses. Co-working spaces attract startups and individuals in large numbers and create business opportunities.
The coworking center also fosters innovation. They're designed to provide avenues for mingling and foster continuous interaction among different people and companies. They spark creativity, promote innovation, and allow freelancers and employees alike to think outside the box.
The offsite work environments foster exploration of endless possibilities through fun, interactive experiences.
Millennials bring new ideas to corporations and thus enterprises find it hard to incorporate them. The generation of young workers wants freedom and meaning in whatever they do, atop seeking work flexibility. They appreciate connectivity and want to be able to work from anywhere.
With co-working spaces, you can experience the Future of Work. Enterprises get to understand the millennial culture in coworking office spaces to enable them to attract and retain creative minds and talents.
Businesses also get to expand fast through the use of collaborative office spaces. They benefit from team scalability and work flexibility. The innovation renders setting up remote offices less time-consuming.
Large enterprises care about their bottom line. And, with co-working spaces, they can reduce their costs by up to 40%.
Whether you're a freelancer or looking for a co-working space for your enterprise workers in a new city, here's how to find coworking space.
4 ways to find the best co-working space in a preferred city
Do a Local Internet Search
Businesses offering co-working spaces across the globe are listed online on websites, review sites, etc. All you have to do is do a local search to find your ideal co-working space in a specific geographical location.
Search engines traverse local business listings to return relevant results upon making a search query. Use the name of what you're looking for as the search keyword and add the name of the new city at the end.
If you know the specific street address, postal code or geographic coordinates of where you want a co-working space, add them to the search term. Consider search phrases such as "co-working spaces in New City," "New City co-working spaces" or where can I find a good co-working space in New City."
Make sure you replace the words "New City" with the name of the city where you want a co-working space. When making a local search query, vary your search engine, simplify the search term and use quotation marks (") or search operators (*) to obtain the best, focused rewarding and most relevant results.
Apart from the Google search engine, vary your search using the following search engines:
Bing
Yahoo
DuckDuckGo
CC search
Twitter
com
Ecosia
Internet Archive
Gibiru
Search Encrypt
StartPage
Yandex
Boardreader
Swisscows
SlideShare
Browse Websites of Companies that Offer Co-working Spaces Worldwide
Professionals sharing work environment don't just learn from each other, but also access new techniques and ideas, and develop relationships across different industries.
Due to the immense benefits of co-working spaces, many companies have come up across the globe to help individuals such as freelancers and entrepreneurs, small and large enterprises, startups, and remote employees to access flexible workspaces.
Companies offering co-working spaces provide legal compliance, ergonomics and the security corporations require for their employees who work remotely. Companies with employees who need to work in suburban and urban sites or travel the world, benefit from using shared workspaces.
WeWork is a good example of companies that can help you find a suitable co-working space. With a focus on building successful communities, the company bases success on personal satisfaction. Whether you're an entrepreneur, a freelancer, small or large business, the company empowers its team to develop their work of life.
It also helps corporations to create personalized offices using their operational expertise and design experience worth 10 years of consistent work and success. WeWork creates soulful working spaces that match the need of specific companies. It creates custom, flexible, and on-demand creative coworking spaces.
With over 750 coworking workspaces in over 124 cities across the world, you're bound to get an ideal shared space with the company. Some of the cities it covers include Jerusalem, Cape Town, San Diego, Atlanta, Boston, London, and Copenhagen, among others.
Other co-working space companies to consider in your search include:
Outsite
ShareDesk
25N Coworking
Roam
Servcorp
Hera Hub
Serendipity Labs
Behere
Selina
Deskpass
Loop
Use Apps to Find a Coworking Space
Some coworking space finder apps to consider in your search for the best coworker space include:
Loop space
Workfrom
Liquidspace
WorkHardAnywhere (WHA)
Do a Search on Nomad List
Nomad List is the largest crowdsourced database worldwide. It's a large database of cities across the world with over 250,000 data points it analyses to help people select where they'd like to go.
It also organizes meetups across the globe that are aimed at connecting digital nomads. The site also links over 10,000 freelancers and remote workers on a social platform. It lists the best places in the world to work, live, and play.
It also provides data on the temperature, living costs, and safety of coworking locations listed on the database. Use the search bar on the website to find an ideal freelance office space in your preferred city across the globe. Use the same search term or phrase you'd use when doing a local search on search engines.
Conclusion
The best coworking spaces are unique, sustainable, exist in multiple locations worldwide, feature uniquely-designed and trendy interiors, and have an individual and corporate interest at heart. They're also diverse and accommodate everyone, atop promoting wellness.
Also, consider creating your own co-working space to share with other remote workers. When doing so, focus on the coworking community you want to build, the ultimate function of the space, the right location, utilities such as access to high-speed internet, co-working facilities, and furniture.
Focus on locals, including any help you might need, and think of worldwide growth. Lastly, learn from industry veterans to create an amazing shared working space.
Whether you want to improve your work-life balance, develop a curated work environment, connect with digital nomads, foster innovation and collaboration, renew local neighborhoods or bring communities that share the same ideas together, you won't go wrong with our top search criteria.
Do you have more tips for finding the best co-working space? Share your ideas with us in the comment box below.