Increased adoption of the robotics process automation is turning heads. The emerging technology, although not new, is increasingly garnering attention from both individuals and organizations.
Using RPA technology to automate business processes, according to McKinsey, can increase business ROI within the first year by up to 200%.
Make Your Robots – Try RPA Tools
Despite the promising high returns over investment, other businesses across the world fear being driven out of business within the next half a decade. This has been attributed to more large business enterprises implementing robotics process automation.
Over 65% of businesses are either in the processing of adopting RPA technology or have already automated repetitive tasks in their operations.
This explains the urgent need for everyone to learn RPA. Everyone, including individuals and small and large business owners, needs to leverage on the robotics process automation technology to improve productivity and reduce costs.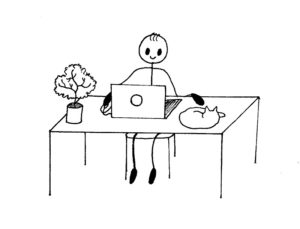 So, what's RPA?
It's the use of software tools known as "robots" to mimic and automate repetitive tasks often performed by human workers. The tools automate business processes based on rules that involve interaction with many different information technology systems.
Driving the fourth industrial revolution, RPA is expected to fully automate clerical work just as it did with production in the shop floor through automated industrial robotics.
Digital disruption through increased adoption of RAP tools, according to McKinsey, will reshape Work in the Future. 60% of all jobs in the future will have 30% of their activities automated.
Whichever reason you want to streamline your business operations using RPA, it's important to learn how to use or even create automation tools based on the technology. If you're not sure where to learn RPA to develop the on-demand automation skills, read on to find out.
Top 5 Places Where to Start Learning RPA Free Online Training
It is a great solution for companies that seek to automate their business processes. It has a successful RPA training program that can help you learn automation anywhere. Ranging from RPA basics to learning how to use the  RPA tools, the course teaches the skill using educational exercises, RPA experts and creation of automation projects.
Take up the course to hone your robotics process automation skills. The free course is offered online at your own pace.
2. The UiPath Edureka RPA Training
The UiPath Edureka RPA Training goes for $350 and lasts up to 12 days or 4 weeks. It's what you need to learn how to develop RPA bots, perform text and image automation, and handle or debug problems. The course uses real-life case studies to access the best RPA online training.
3. The RPA Academy's Robotics Process Automation Online Training
Based on various formats, the RPA Academy provides online and onsite RPA training for both companies and individuals. The RPA certification course can go for about 28 days. It's offered online, but you can also choose from various live and on-demand courses on robotics process automation.
Certified by Blue Prism to help businesses to automate repetitive, manual tasks such as data entry. The course charges fees from as low as $499 for on-demand RPA learning courses to $999 for online certification courses.
On the other hand, on-site Bootcamp training can cost up to $2,500. The self-paced training can go for up to 28 days as you deem fit.
4. The Udemy UiPath RPA Training Course
Designed to cover orientation and structure of RPA tools, installation, error handling, flow control, debugging and automation of business processes and apps, the Udemy course on RPA automation is comprehensive.
It covers many aspects of RPA to keep the technology up to speed. The academy advises you to first study the RPA Overview course prior to engaging in the training course. But, if you have some basic knowledge on robotics process automation, go ahead and take up the training program.
The RPA course costs about $199 and it's provided online at your comfortable, self-pace.
5. Udemy's Crisper Learning for RPA Certification Course
The Udemy Crisper Learning for Robotics Process Automation costs about $20 only. You don't require a background in programming to take up this course. However, basic programming skills will be handy. What's more, you'll be eligible for a free trial that lasts for two months.
Founded by a senior RPA developer, Udemy's Crisper Learning for RPA course uses hands-on video content and exercises. They're based on interactive items to keep you engaged and focused during the study.
Other ways to learn RPA for beginners include the Multisoft Virtual Academy. The online training program uses instructor-led classes held virtually over the weekend in the evenings. Live classes can help IT professionals to understand error management, UI automation, and case management.
Upon completing the robotic process automation online training, you're awarded certification to show you completed it. It costs about $590, atop being offered online to learn at your own pace and convenience. It lasts up to one month or 30 hours of course work.
How to Learn RPA – tips to follow
Join a local college or university.

Check the requirements needed to enter the RPA course, pick the best one, and start learning.

Sign up for a Course to learn RPA online

There are different RPA academies offering courses to get full knowledge of RPA. It usually takes a month or more to complete.

Try learning RPA on your own

Check online free resources, articles, tutorials, and how-to guides, try different RPA tools and utilities to become professional.
Conclusion
The MindMajix RPA Training goes for 30 hours and it's offered online. The training style and course you choose determines the amount you'll pay. However, you can also learn RPA online free through self-taught tips using robotic process automation tutorial for beginners.
RPA training online free is also available through articles, e-Books, and videos. Whichever RPA training course you pick, the goal is to learn how the technology works. And, with the knowledge and skills learned, you can take your business to a new level.
Do you need help selecting the best robotic process automation for beginners? Contact us for more information on RPA learning online.