Efforts to stop the spread of the novel coronavirus have forced many countries to invoke stringent draconian stay at home orders. As such, people that still have jobs result in working from home until the outbreak is contained, and life returns to normal. Until then, a significant component of remote work would continue to rely on video conference apps or platforms.
Zoom and Google Hangouts are two platforms that are widely used by thousands of people across the world. These apps can be used either for routine office meetings or social purposes.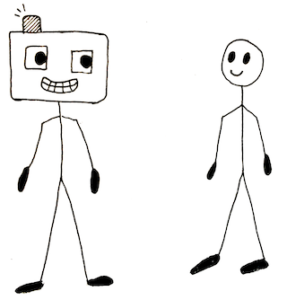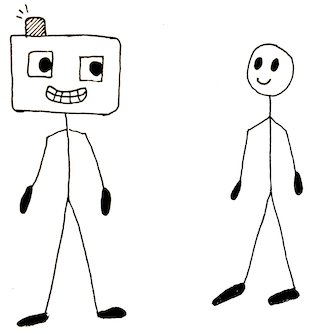 Zoom
Zoom is a video chatting app that allows a user on the free package to create a conference call with 100 users simultaneously. More than 100 people can partake in a call using the paid Zoom packages.
The Zoom app offers users a high definition video option or audio function for making calls. It also has several features that help to improve the user experience. These features include document co-annotation, screen-share, and recording and transcription of meetings. It supports a person to easily schedule and start a meeting using Gmail, Outlook, or iCal calendar. The process is quite easy and intuitive as a user may open a calendar and click the meeting date. Under the timeframe of the meeting, a link is present, which automatically starts a Zoom meeting session. Also, a host would have an additional option of call-in, which further simplifies the entire process.
Zoom allows a user that decides to off their camera and mic the chance to chat with other users via text. This option is ideal when a large number of people are on a call at the same time. For example, it would work quite well during a webinar where people watch a speaker while they send questions through instant messaging.
Zoom is pretty easy to setup. It permits an individual to open an account via the traditional method of using an email address. It also offers the option of either using Facebook or Google to create an account.
The heavy usage of Zoom through the current world-wide lockdown has highlighted the app's numerous security issues. Many experts are concerned about Zoom's security and privacy, as there are loopholes within the app that allow hacking. Additionally, uninvited users can connect to a meeting unannounced.
Nevertheless, there are a few ways a user can improve security and privacy. The use of meeting ID together with "waiting room" options improves security and privacy by allowing users to join meetings only when permitted.
Packages
Zoom provides users the basic free package that enables a user to host a maximum of 100 people at any giving time. However, this package is flat and offers limited functionalities. Individuals that want more features and need to host more users can purchase paid packages.
Zoom Pro works well for medium and small groups. A monthly subscription costs $14.99 per user. This package allows a user to host more users. Other higher packages include Zoom Business and Zoom Enterprise. Each costs $19.99 for a single month. However, Zoom Business covers a single user. It also has a dashboard, which distinguishes it from the Zoom Pro. This option allows for administrative activities and support. Additionally, it offers custom email services and LTI integration.
The Zoom Enterprise, on the other hand, has all the Zoom Business features and more. It allows for a user and a host. In total, it allows or up to 100 hosts with a total of 200 users for every call. Also, it offers additional services such as cloud storage with unlimited capacity. As such, the Zoom Enterprise package is perfect for large organizations with thousands of employees.
Compatibility
Zoom is compatible with almost all platforms and devices such as web browsers, Android devices, Apple devices, computers, and more.
Pros
It provides a detailed analysis of concluded meetings.
It has a simple to use system that allows for meeting recording and screen-sharing.
The Basic Zoom plan offers a user the ability to communicate with a maximum of 100 people for a single call.
It also has an excellent support system.
The whiteboard feature helps users to make illustrations during meetings.
Cons
The best features are not available on the free version.
Pro packages are costly.
The app is not user friendly like other platforms.
Zoom services can sometimes be very poor.
Google Hangouts
As the name implies, Google Hangouts is owned and managed by Google. A user can easily use this platform to make a call by owning a Gmail account. However, a user doesn't need a Gmail account to join a call.
Google Hangouts has an excellent feature that converts speech directly to texts. It also allows for live captioning during video calls. This option is excellent for those that have hearing problems or are in an environment where it is difficult to listen.
Google Hangouts works best with Google Chrome through an extension. A user can quickly initiate a call by access the hangouts web address. Next, the user can search for a person they want to speak with using an email address, or select him or her from a list. Once the intended person for communication is located, the user can start an audio or video call as required.
Packages
As it stands, Google Hangouts offers all its services free of charge. A single user can host a meeting with a maximum of 25 participants, although they are allowed to invite as many as 150 people for a single video conference.
The current global pandemic has prompted Google to offer for free a business package that allows students and businesses to study and work from home. The Google Meet can accommodate up to 250 people on a single call, and an additional 100,000 audiences can view the meeting. All records of the meeting are accessible on Google Drive. Users can enjoy this service for free for the next few months before 30th September 2020.
Compatibility
The Google Hangouts works with browsers, Apple devices, PCs, and Android devices.
Pros
It is free and easy to use.
It can accommodate up to 100,000 viewers for a single call.
It is easy to setup
Cons
It uses a lot of bandwidth.
It has many bugs that affect the quality of use.
It doesn't have a reliable support system.