Video conferencing and remote meetings have become significantly more critical as the world tries to combat the current rampant contagion. Furthermore, social distancing is a critical tool that forces family and friends to converse through these apps. At the moment, several apps offer these services. Zoom and Facetime are apps that are utilized for audio and video social and business meetings.
Many individuals have never used these types of apps to work or socialize with people from their homes. Selecting the right type of app for these tasks depends on many factors.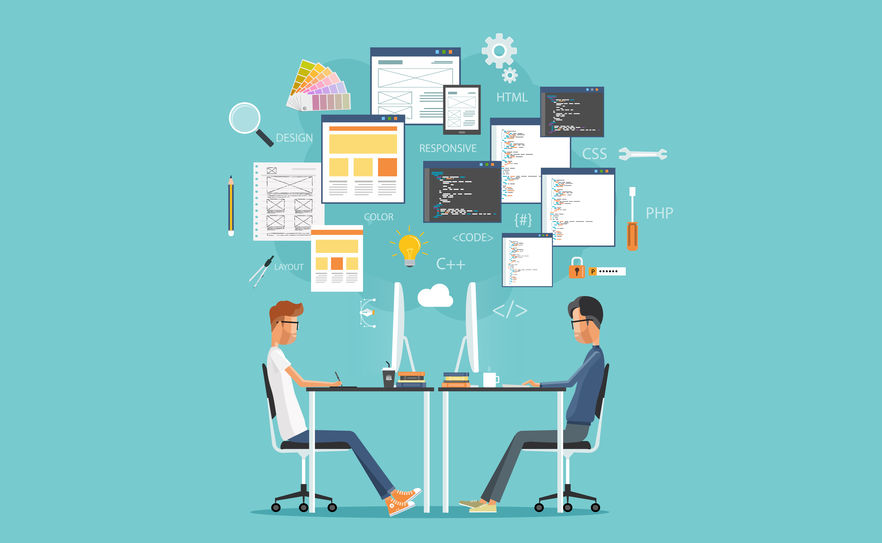 Zoom overview
This app offers users video conferencing services to satisfy their varying needs. With the current surge of video conferencing demand, Zoom has become a massive success due to the increasing number of users.
This app is popular because of the Zoom Meeting, which allows users to record audio and video meetings, use screen-sharing, and use integrated chat during meetings. It also allows users to generate polls and mute users.
Zoom also Virtual Background, which permits users to customize their background during meetings. This option is convenient if an individual doesn't want other users to see their actual background. There is also a filter to filter out an unwanted appearance, which is excellent for use with family members and friends.
Although Zoom is widely used at the moment, there are genuine security concerns with its use. Many people have reported a significant risk of security and privacy due to insufficient security options. Also, users can sneak up into meetings without being invited. Waiting Room and meeting ID are two options that can guarantee user privacy and security.
Zoom is popular as it allows people to use it for a limited time without owning an account. If an individual wants to form an account, it is an easy and straightforward process. An individual can use an email, a Facebook account, or a Gmail account to create a Zoom account.

Zoom packages
Apart from the Basic Free subscription, Zoom offers users three paid packages. The Basic Free subscription allows 100 users to participate in a conference call. Users that require more functions would have to purchase one of the three paid subscriptions.
Zoom Pro is another package that Zoom offers. A user would have to pay $14.99 every month to enjoy the features that are offered by the package. 100 people can conveniently meet without worrying about their time running out. They can also utilize meeting ID, meeting reporting, and assigned scheduler. All documents and records can be stored on the cloud storage.
An individual can purchase Zoom Business at the cost of $19.99 every month for a single person. It is mostly suitable for small businesses, which allow for use by only 10 hosts. Zoom Enterprise also costs the same amount. However, it provides services for a host, per user. It provides a total of 100 hosts and more users per call. This package is best for large businesses. Additionally, it provides companies with unlimited storage capacity.
Zoom compatibility
The Zoom app works with nearly all devices. It works well with browsers, mobile phones, and different computer devices.

Pros
It offers whiteboards during conferences.
It has relatively good support for users.
It provides a detailed analysis of the meeting.
Users can screen-share and record their meetings.
Cons
It has some security and privacy concerns.
Paid packages are quite expensive.
Its services are not always of high quality.
The platform can be challenging to navigate.
Facetime overview
Facetime is an Apple app that allows users to communicate via audio or video. Unlike Zoom and other video conferencing platforms, Facetime is mainly suitable for catching up with family and friends. Also, the number of features it offers users is quite limited. With Facetime, a person can initiate an audio chat or video conference with only 32 users. During a call, a user can add multiple individuals from his or her contact. However, multiple contacts cannot be added at the same time. Similarly, users cannot generate a video link for other users to join in on the conversation, nor can they screen-share.
Nonetheless, Facetime has some exciting features that are suitable for casual video chatting. These features include camera effects, Animoji, and Memoji, which makes for a fun conversation.

Facetime packages
Facetime is entirely free, and there are no premium packages.
Compatibility
Facetime is only compatible with Apple devices. Each device comes with the app preinstalled.

Pros
Facetime is simple to use and automatically sets up when a user configures an Apple device.
It works seamlessly across iPhones, iPods, iPads, and MacBooks.
It has fun features for conversations with family and friends.
It is entirely free.
Cons
It can only allow 32 people per conversation.
It is not suitable for business meetings that involve numerous people.
It is only compatible with Apple devices. Therefore, individuals with devices from other brands cannot use the app.