Desktops are not the best choice for an immersive yet portable gaming experience. But don't let that stop you from having the computer of your dream. Today's gaming laptops are by no means lacking in terms of performance thanks to the latest hardware support from Intel, AMD, and Nvidia. The following list comprises the top 10 gaming laptops that we believe are going to rule the year. There are mainly 3 classes: premium, standard, and budget.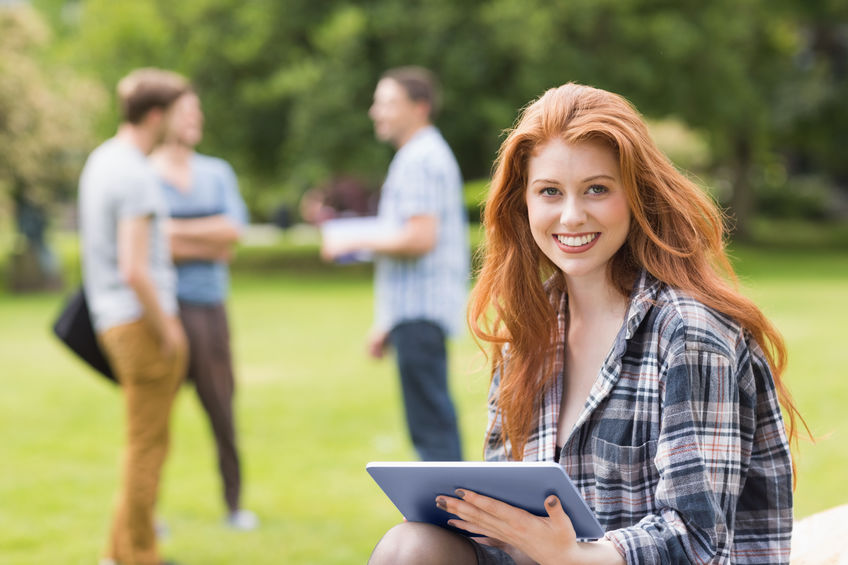 Premium
1. Alienware Area 51m
If you are willing to spend a buck or two more for the best machine, Alienware Area 51m should be your go-to laptop. Powered by a 9th gen Intel i7 or i9 processor, the higher-end models support up to 64 GB of RAM. The cheaper models feature an Nvidia GeForce RTX 2060 whereas the more expensive ones come equipped with a humongous RTX 2080.
The biggest plus point of Area 51m that sets it apart from the others is its flexibility and upgradeability. Although it comes with almost all the latest hardware, you can upgrade almost every aspect of this laptop including the processor, main memory, GPU, and storage. So you can consider it as a long-term investment.
2. Asus ROG Zephyrus G14
Asus Zephyrus G14 is probably the best non-Intel gaming laptop that you can find currently. The laptop comes with an AMD Ryzen 7 or 9 processor depending on the model along with 16 GB of RAM (supported up to 32 GB). You get a powerful Nvidia RTX 2060 Max-Q GPU along with a 14-inch FHD display which makes the visuals even more vivid. Above all, you get a full day and half-day of battery backup on light and hardcore gaming load respectively. All being said and done, it still lacks a couple of very important features. First, there is no webcam. And second, despite being a pretty costly laptop, you don't get any Thunderbolt 3 ports.
3. Alienware m17
Dell keeps making a beast after another. The m17 model from their flagship series has been revamped from the tip to the very toe – better hardware, and a stunning 4K display are the newest additions. The latest m17 R3 version houses a 10th gen Core i9 processor and a humongous 32 GB RAM. The Nvidia RTX 2080 Super GPU can handle any current game in 1080p at 75+ fps. It features not one, but 2 1-TB SSDs making sure you never run out of memory. For the exorbitantly high price tag, you get an excellent laptop that would be able to do about just anything.
4. Acer Predator Triton 500
Acer Predator is one of the dark horses in this race. Triton 500 features a powerful Intel Core i7 processor along with 16 GB of RAM. The RAM slot enables you to upgrade it up to 32 GB. Triton 500 offers a heavy-duty Nvidia RTX 2060 GPU for everyday gaming. But if you spend a couple of dollars more, you would be able to get a monstrous Nvidia RTX 2080.
The only downside of this otherwise great laptop is its mediocre fans and cooling system. As powerful a machine as Triton 500 needs an equally powerful cooling system.
5. Gigabyte Aero 17 HDR
Aero 17 is the newest addition to the gaming market. This beast packs a 17-inch 4K HDR display which is the most redeeming feature of this laptop. It comes with a Core i9 processor and an Nvidia RTX 2070 Max-Q GPU (slightly less powerful than 2080). You get a solid 5-hour battery life even under full load which is impressive, to say the least. Overall, it makes for a great gaming laptop with all the bells and whistles.
Standard
6. HP Omen 15
HP Omen lies in between the powerhouse and budget laptops section. While it offers tons of features including a Core i7 processor and an Nvidia RTX 2070 GPU, it still touts a fairly reasonable price tag. With inclusions like 256GB NVMe SSD along with 16 GB of RAM, it offers a strong gaming performance. Did it go through a major revamp and redesign process since the last release – the outcome? A new slimmer body, and brighter display. The only major drawback of this otherwise great performer would be the plastic chassis – you would surely expect a full-metal body for a high-performance laptop.
7. Razor Blade Pro 17
Razor Blade has its very own customer base – or fan base you can say. Razor Blades are known for their sheer quality as well as raw power. The Blade Pro 17 though is better known for its sleek design. It comes equipped with an Intel Core i7 processor and 16 GB of RAM (expandable up to 64 GB). Powered by an Nvidia GeForce RTX 2060 or 2080, it delivers crystal clear visuals. Pro 17 is built to be carried here and there easily. Pro 17 is going to be a top-notch product for those who value portability. It is ill-famous for getting pretty hot though.
8. MSI GS65/GS66 Stealth
Razor Blade is not the only laptop that is playing the stealth game. MSI's GS65 and GS66 Stealth models are meant and built for the travelers. Featuring a 15.6-inch FHD display and Nvidia GeForce RTX 2060 (or RTX 2080 in the higher end models) it possesses quite a tough challenge to even some of the heavily equipped machines. That hardware is paired with an equally powerful Intel Core i7 or i9 processor and 16 GB of RAM. That being said, the USP of the GS65/GS66 Stealth is their portability. It comes at a price though – it becomes pretty hot under load conditions.
Budget
9. Acer Nitro 5
Acer Nitro 5 is made specifically for gamers who are on a tight budget. It gets rid of all the unnecessary bells and whistles and sticks to only the bare basics. It comes with either a 9th gen Intel Core i5 or an AMD Ryzen 5 depending on the model you buy. Similarly, there is a choice between Nvidia GeForce GTX 1650 or AMD Radeon RX 560X depending on your preference. The laptop supports up to 32 GB of RAM. While it packs enough punch for the standard gamer, the bulky design makes it hard to carry around. That being said, if you are happy with this much sacrifice Nitro 5 would be a great budget machine.
10. Lenovo Legion Y545
Lenovo Legion has been a long-term contender for the budget-section crown. Several laptops from the Legion series could have stolen the position including Y740 (the exorbitantly pricey version) and Y7000 (a relatively modest model). But we chose Y545 as it packs enough power (Core i7 along with 16 GB of RAM) to handle day-to-day tasks easily. Moreover, the Nvidia GTX 1660 Ti GPU can easily run most of the demanding games in 1080p at 60+ fps. One thing that could have been better is its lackluster battery life. All in all, it's a good choice for budget gamers.
Conclusion
All gaming laptops are not the same. You can easily get a budget laptop that costs you around $1000-1500. Acer Nitro 5 or Lenovo Legion Y545 would be your best bet for that. If you want something more than the bare basics, you might prefer HP Omen 15 or Razor Blade Pro 17. But if you truly want to feel the power of a beast and experience the delight of a 4K display, go for an Alienware – be it Area 51m or m17.