Top Places to buy designs for your websites (Part 1)
Web design refers to the layout and outlook of your website. Web development on the other hand refers to backend coding for a website. Having an amazing design is integral to success of any website.
There are several websites that deal in sale and purchase of web design. This article contains brief info about the most famous web design sites.
1- ThemeForest
ThemeForest is the primary website for sale and purchase of any web design or template. With over more than 2 million registered users, ThemeForest contains web-design for almost every niche. To find a template of your choice, you can browse through categories or search by keyword. Apart from simple designs, ThemeForest contains WordPress and Joomla based templates as well.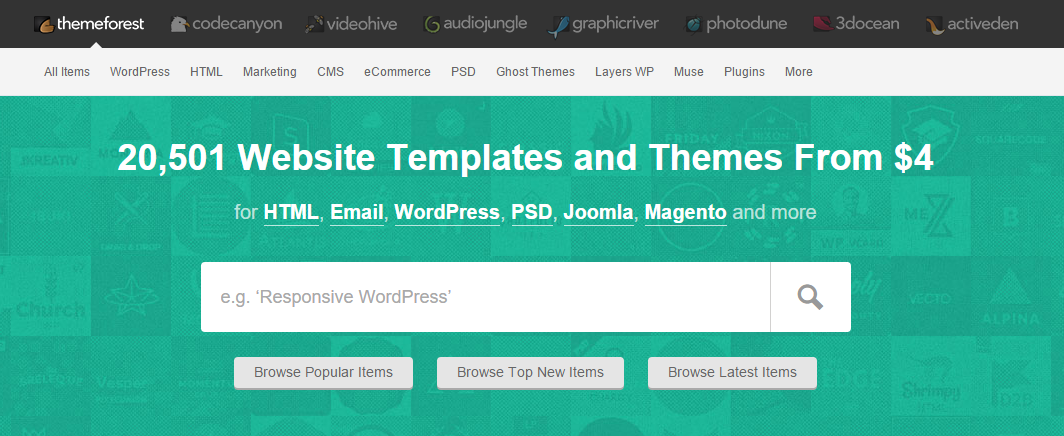 2- TemplateMonster
TemplateMonster is another one of the most trusted sources for web templates. The site contains variety of amazing HTML and CSS based web templates that you can not only use as it is but can also tailor them according to your requirements.  Like ThemeForest, templates on TemplateMonster also grouped into categories and can easily be searched.