The landing page is an important cog in a conversation chain. Most people set lofty goals for their landing pages but the majority of them fail due to one main reason. They don't know where to start. Thankfully, you don't have to be a developer or learn any programming skills to create really mind-blowing landing pages. You can produce fascinating landing pages without any hassle with the help of some amazing tools explained in the following lines.
1. Unbounce
Unbounce is the most popular tool to create landing pages nowadays. However, the service is not free and a website with a maximum of 5k visitors has to pay $49 to start with. The price increases for more advanced accounts which may feature integration with marketing platforms such as Hubspot and multiple users or clients. It also allows you to test infinite landing pages and offers different templates for emails and landing pages for social media.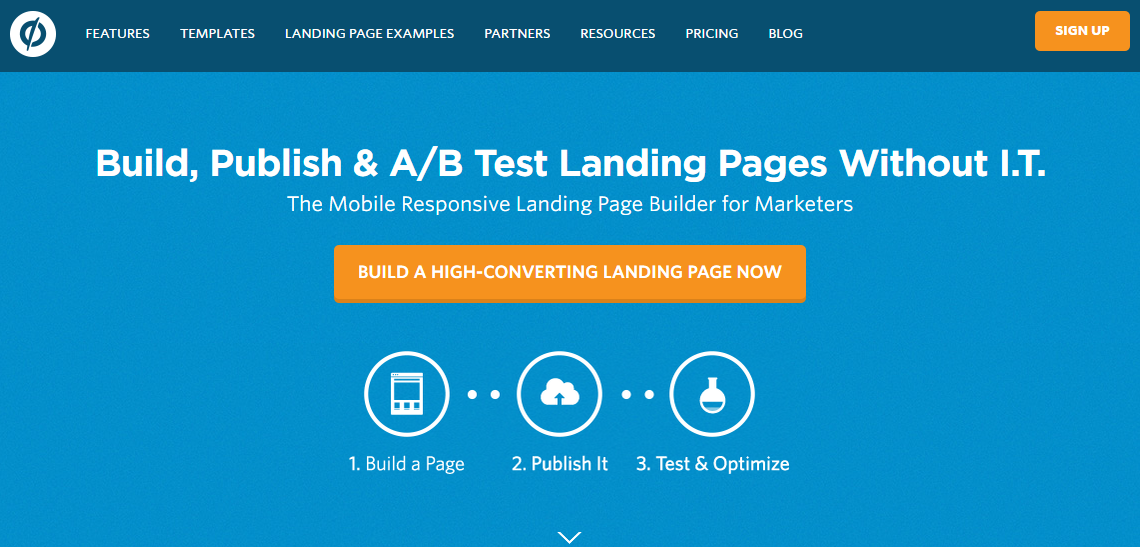 This is another important tool that offers different templates for different types of pages. The tool allows you to view analytical data in real-time in addition to tracking different types of conversations happening on different pages. You can also integrate this tool with renowned marketing tools such as Google Analytics and Hubspot.
Instapage features personalization tools that guarantee an increase in website visitors. With Instapage, you don't need a developer. It allows you to create a branded mobile-responsive post-click landing page quickly and easily.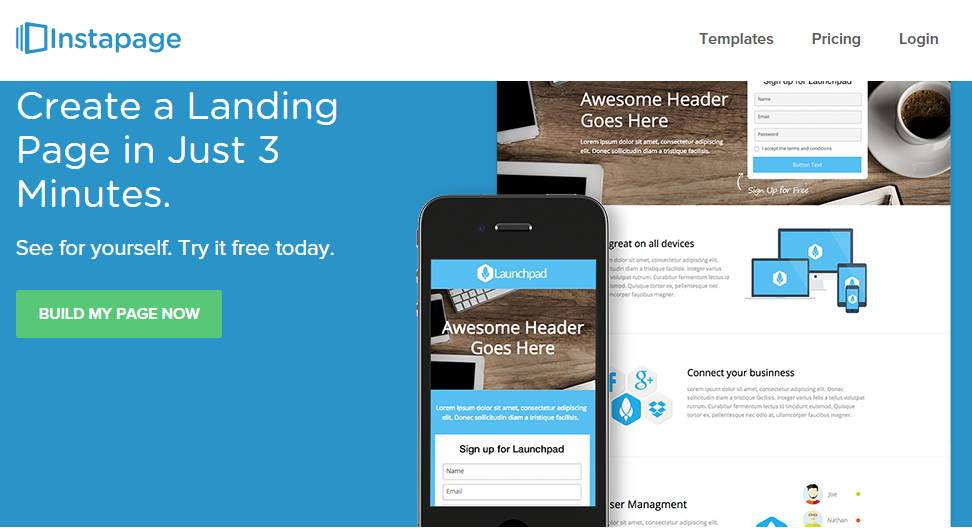 3. Launchrock
It's closer to a listed building and a social tool and has many great social features making it easy for visitors to share your content. It also combines different types of pages with its list-building features. Launchrock also features HTML and CSS editors, making it perfect for people who already have some coding knowledge.
Launchrock markets itself as the secret weapon of customer acquisition. It promises to help you spend less time building landing pages so you have more time for your business. It delivers on its promise with its custom page builder. Featured sites to have used their products include Vevo and Bumble. A bonus would be the expert community available that helps new users.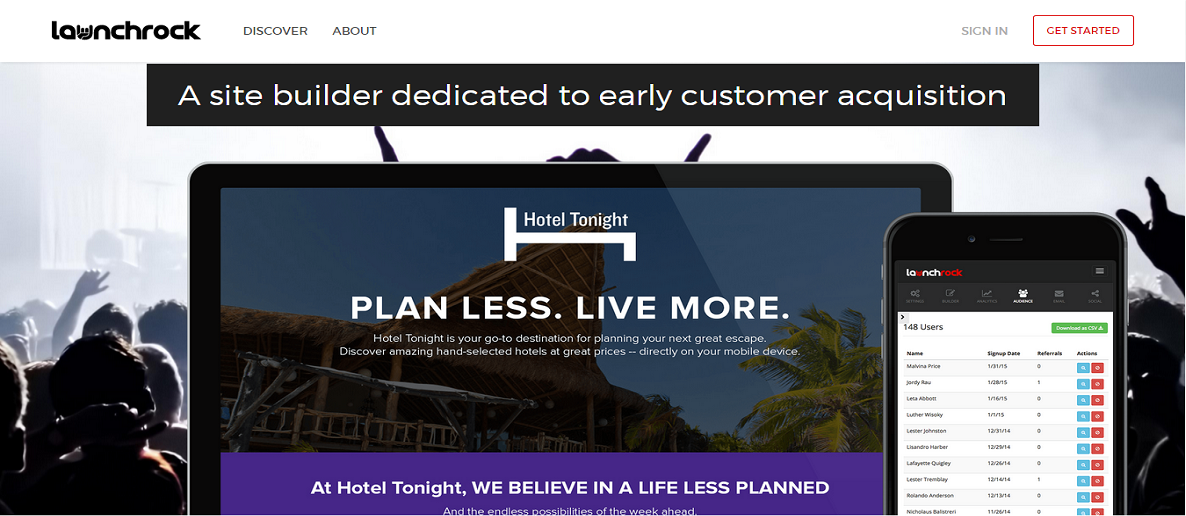 4. PageWiz
PageWiz features an easy-to-use editor, a full range of professional integrations, and unlimited A/B testing, all for just $29/month for 5k monthly visitors. They also offer a 30-day free trial to test the product It also allows you to copy its own fantastic design on your page.
Their website also features easy-to-find info and unparalleled live chat support. PageWiz has a single mission which is to aid in business launches during online campaigns by making it a faster process to set up, a smarter landing page, and less cost. To their credit, PageWiz has created over 170,00 landing pages.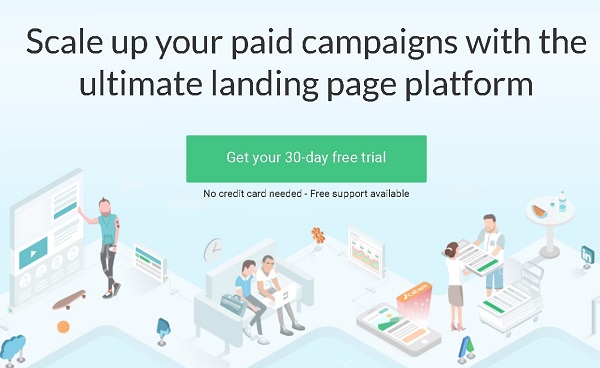 5. Hubspot
HubSpot offers a diverse toolbox for digital marketers. Their landing page might be the highlight in their catalog as an excellent solution. The templates are straightforward and can be easily customized. The price is about $50 per month, but this includes quality customer support and features smart content creation tools, SEO strategies, and Facebook ads.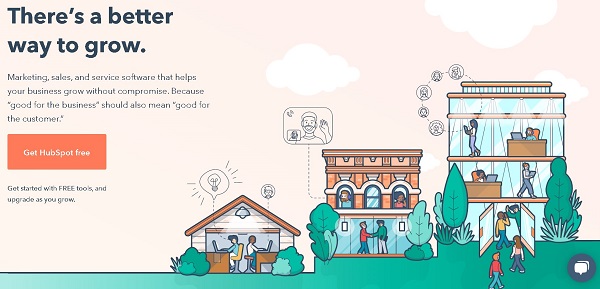 6. Kartra
Kartra is a nice platform for those who want to create, market, and launch an online business without involving any help from designers, copywriters, web developers, or system admins. It has an easy and comprehensive design for beginners. Kartra's pricing is quite flexible and adjustable for different budgets.
The platform includes:
Kartra checkouts (advanced checkouts that help to sell products and services with all necessary integration);
Kartra pages (easy-to-use page builder with a set of unique templates);
Kartra leads (helps build and nurture the database of leads).
and more…
The platform also allows you to create your own marketplace and integrate it with other applications via API.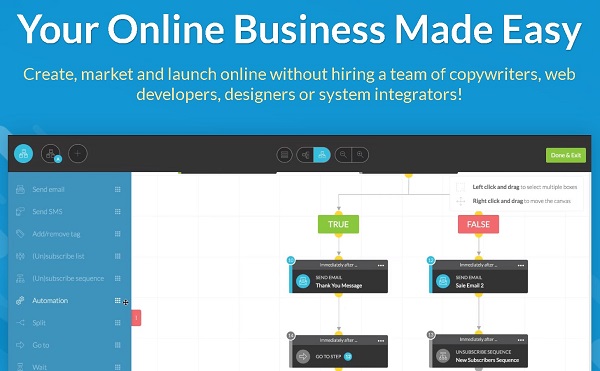 7. Leadpages
Leadpages allow you to create remarkable marketing campaigns that capture website visitors quickly and persuade them to become customers. Their services are easy to use and incorporate a variety of marketing tools. It features a drag-and-drop content creator with the capacity for WordPress integration. Also, it has templates and smartphone-friendly pages. The standard plan costs $25 per month.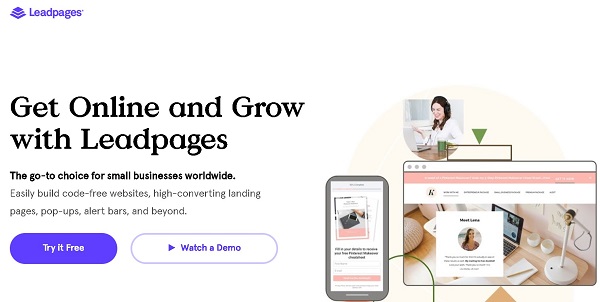 8. GetResponse
GetResponse is an all-in-one marketing suite with a drag-and-drop landing page editor, allowing you to create mobile-friendly and responsive landing pages. A selling point is GetResponse has integrations with top tier tools such as Shopify, WordPress, and Salesforce. The Pro version costs almost $50 per month.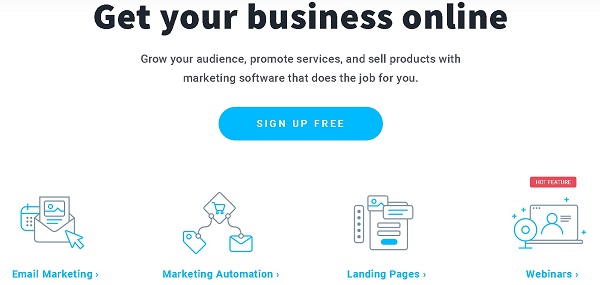 9. Systeme.io
Systeme.io gives an advanced marketing service with exemplary software that makes it easy for blog creation, building a mailing list, and more. Their pricing starts at $27 and offers a complete solution for digital entrepreneurs include great features such as pop-up creation, email marketing, unique templates, and integrations.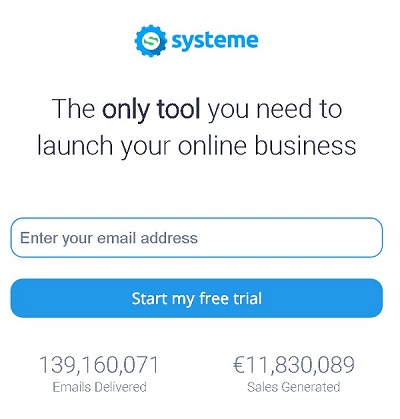 10. Wishpond
Wishpond has an appealing user interface with functional and easy-to-use drag-and-drop builders. The landing page builder features powerful analytics, attractive templates, intuitive customization tools, and integrations. The resulting landing pages are smartphone-friendly and engaging. Their pricing model starts at $49 per month, but this is limited to a maximum of 1500 website leads.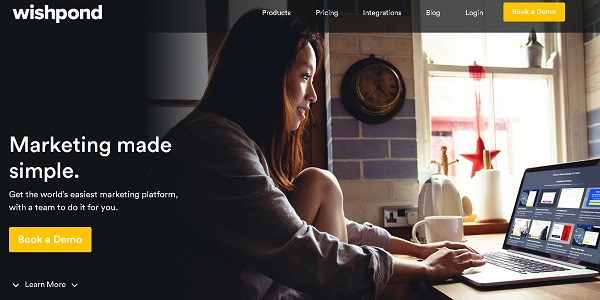 11. ClickFunnels
ClickFunnels enables you to select a marketing option perfectly designed to sell your chosen type of merchandise or service. This marketing option is the "funnel," which allows you to sell any products online. This process is merely straightforward and takes moments to set up though it has a full range of tools for website creation, payment solutions, and marketing; the attention to detail of their landing page results in efficient page design. The only drawbacks are that it costs $97 per month and limited customization.