SWF To Video Scout tutorial:
How to convert a flash (SWF) movie into AVI video with sound using SWF To Video Scout
This page contains step-by-step tutorial that will show how to convert flash into video using SWF To Video Scout
Software Developers: check tutorial about automating swf to avi conversion via command-line interface here
First download and install SWF To Video Scout
Start SWF To Video Scout. It will scan your computer for available flash movies (how ever you can simply open flash movie using Open command in File menu).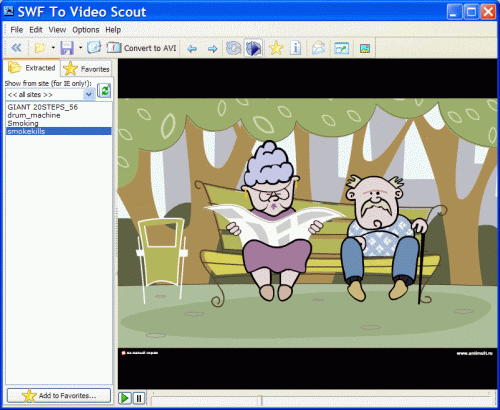 To start SWF to AVI wizard please click Convert To AVI button:
The program will start SWF to AVI conversion wizard: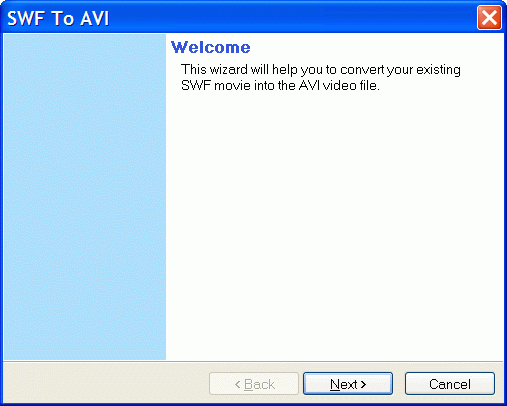 Click Next and review and confirm input flash filename and output video filename: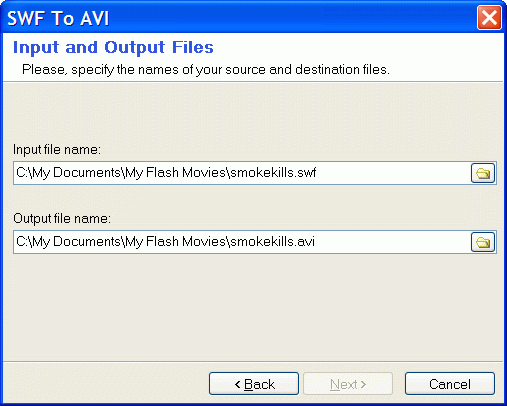 Select the conversion mode according to your computer and desired video quality: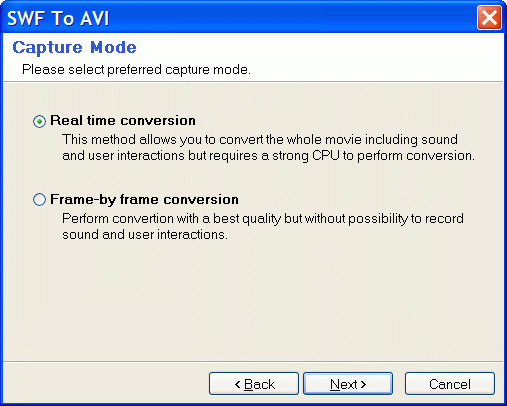 Review AVI frame rate and resolution and change them if needed: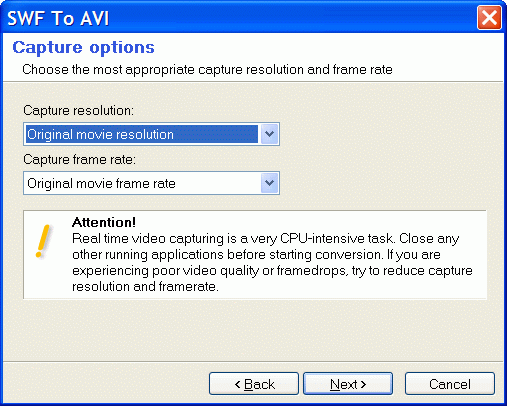 Now review and set sound capturing properties. Select Audio device you use as the main sound output device.
On the most soundcards you should select Wave or Wave Mix recording line so you can capture all sounds that are played using flash player. Please note that you should not run another sound players during conversion because their sound output can be captured as well.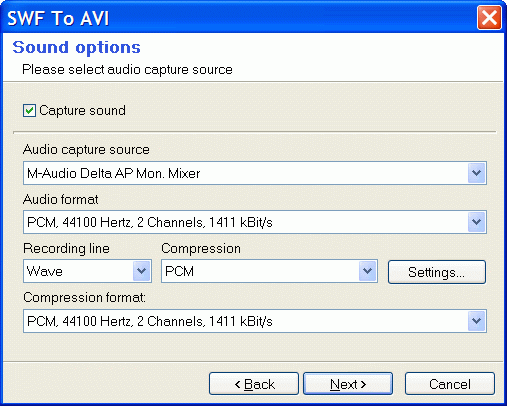 By default PCM sound compression is used. You can select another sound compression methods (such as MP3) as well to reduce file size of AVI file but please note that it will require additional processor resources as well on Pentium II CPU or below processors.
[an error occurred while processing this directive]
Click Next and select AVI video compression method. You can also select another video compression method to reduce AVI file size. You can also use DivX video compression or similar if you have them installed on your computer.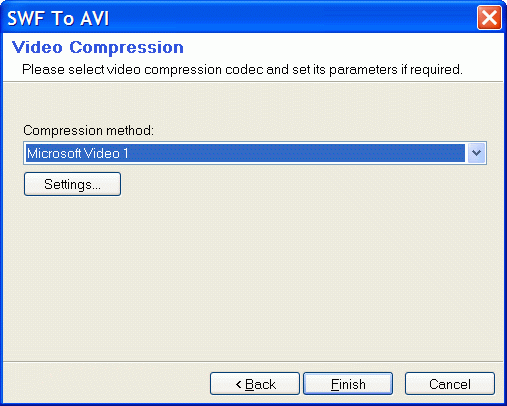 Click Finish and wizard will start Flash to AVI video conversion: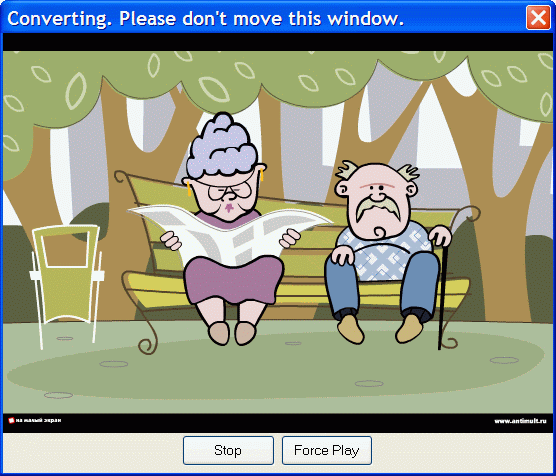 Click Stop to stop a conversion. Use Force Play command if you need to re-play movie.
You can also click on interactive elements of flash movie if needed and don't worry about mouse cursor: it won't be captured.
When the conversion is done the wizard will ask if you want to open the folder with generated AVI video file: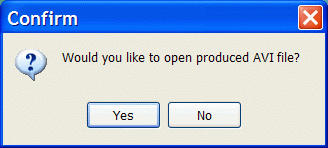 Answer Yes and the wizard will open the folder with AVI video file converted from the flash movie: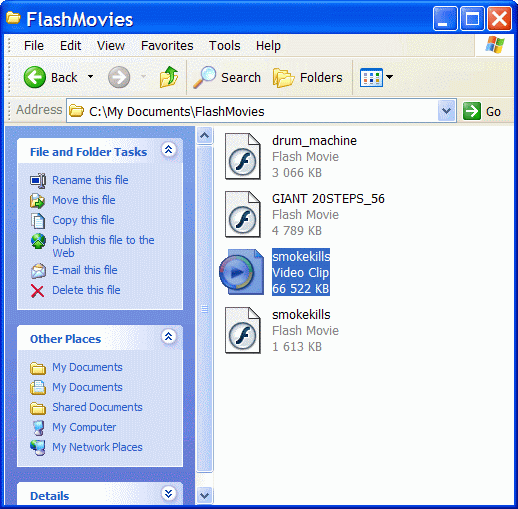 You can double-click this AVI video file to view it with default video player. For example in Windows Media Player: