Top 5 Google Docs Tricks for 2020
1. Clean up formatted text in Google Docs
When you copy and paste text into your documents it is often passed along with various formatting, font styles etc. You may quickly clean it up using a hotkey.
Select text snippet to clean up and remove formatting from
Press CTRL + \ (on Windows) or  COMMAND + \ (on Mac OSX) to clean up all the formatting from the selection.
2. Quickly create a new document from Address Bar
Instead of creating going to Google Docs you may use a special link that was made by Google to speed up new document creation
open new tab in a browser (CTRL+T on Windows or COMMAND+T on Mac OSX)
type doc.new in an address of a website and press Enter
this will create new Google Docs document and will open it immediately. You may also use sheet.new to create new spreadsheets this way.
3. Easily Navigate Between Sections in your document
When your document is long, you may quickly navigate between section using navigation automatically generated by the editor from headings in your document. It collects titles and headings and you may jump between them.
Set formatting for each section's title to Heading 2
Now enable document outline. In menu select File – View – Show Document Outline
You will see the list of titles and you may click on them to jump between sections
4. Quickly Set a link for text selection
If you are using a lot of links it is useful to use hotkey instead of right-clicking with your mouse.
Select text you want to set a link to
Press CTRL+K (Windows) or COMMAND+K (Mac OS X)
Type the link and press Enter to enable link for the selected text
5. Add To-do task and assign it to another person
You may use comments as to-do tasks and even assign to others.
 select text and create a new comment.
in the comment type the plus symbol +
it will show a list of your contacts. Now tag someone you want to assign this comment to, for example, +john@example.com
"[ ] Assign to John" checkbox will appear as well. Put the checkmark into this check box to assign this comment to this person
You may always re-assign the comment to another person by adding a new comment and tagging another person like this:  +another.john@example.com 
About the Author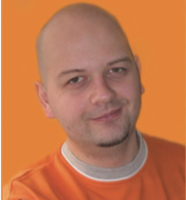 Eugene Mironichev
Eugene is our featured author. He is an expert in software products and team management. In 2017, he published a book about remote work and management of remote teams. He writes articles for Forbes and other business magazines and appears as a speaker at tech and business conferences.