As an eCommerce owner or developer, you need to make sure that you meet not only the operational functionality but also cover the security aspects as well. The eCommerce business is growing at a rapid pace and many businesses fail to provide a completely secure user experience.
That's where we come in. In this article, we will explore the steps required to do proper eCommerce website testing. It will ensure not only a secure site but also a site that offers an optimal user experience.
But, before we discuss test cases and features, let's learn about why you need eCommerce website testing.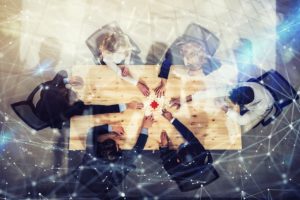 Why Do You Need eCommerce Website Testing?
The sole reason why you need to do the testing is to provide a great user experience. For instance, you do not want your user to visit your eCommerce site, only to find bugs and errors. This will alienate the users and make them not even interact with the site. Testing also improves the website's functionality and ensures that everything works as intended. Lastly, it improves the website's security and provides an optimal opportunity for businesses to grow.
Test Cases that eCommerce Website Should Cover
Let's now look at the test cases that the eCommerce site should cover.
Homepage Test Cases
The homepage is at the center of your website. That's why you need to make sure that it is perfect from the get-go. To ensure that the homepage is robust and provide an excellent user experience, you need to run test cases similar to
Ensure that all elements on the homepage including images and links work as intended
Check if scroll works seamlessly without any jitter or unusual behavior
Check if mouse hover works as intended
Ensure that the user can navigate to different sections of the site from the homage page
General Test Cases
General test cases are designed to check the general functionality of the site. Any eCommerce site, for example, has features such as filters. These features need to work as intended to ensure an optimal user experience. To do so, run the test cases based on the following:
Do proper image checks based on visibility, quality, and relevance
Check if the filters are working as intended.
Make sure that the products and pages are relevant to the settings.
Make sure that the website navigation is intuitive and frictionless.
Search Test Cases
It is critical to provide seamless search functionality to the visitors as the current eCommerce site has multiple products. Search is also the most used feature on any eCommerce site. This means you need to get it right from the get-go.
Ensure that the search option is visible. Also, make sure that users can find instructions to find search.
Make sure that all the search possibilities are working.
Make sure that the users can search using brand name, product name, category, or ratings.
Make sure search is available from the home page. If not, clearly mention from where the search is possible.
Payments
You do not want your visitors to quit during the payment page. That's why you need to make sure that payments are seamless and have the lowest failure rate possible. This will reduce abandonment during checkout and improve your sales.
Make sure that all payment methods work as intended.
Ensure that transactions are safe. Provide enough information to tell users that the transaction is safe.
Provide sign-in requirements for returning customers
Does your site offer guest check-out for ease of use?
Validate canceled or returned payments.
Ensure proper check-out page flow.
Recommended Products
Recommendations let you improve your sales further. With so many products, it is hard for users to properly explore the catalog. That's where the recommendation system comes in. To improve sales, you need to make sure the recommendation system works with perfection.
Make sure that the recommendation system recommends products related to the user's search history. Check out analytics to know if it is working or not.
Make sure that the site recommends products as soon as a customer buys a product.
Product Details Page
For product details, ensure that you validate the following:
Are the images and photos adequate and high-quality?
Is the page showing reviews properly?
Does the page offer shipping-related and delivery information?
Is the product out-of-stock and showing the right information?
Does the product page list all specifications?
Shopping Cart
It's hard for customers to find out that the product they added to the cart doesn't show? Surely, you do not want this to happen.
Make sure that the products added stay in the cart.
Can users work seamlessly with cart — like adding or removing products at ease?
Do the cart show shipping charges and tax based on location?
Is the user able to use gift coupons, vouchers, or coupon codes?
Features that Need to be Tested for an eCommerce Website
Apart from the above, there are also eCommerce website features that should be covered to ensure the best possible user experience.
Application Workflow: At the core, it is crucial to provide excellent application workflow including, but not limited to, user signup and login to search, sorting feature, recommendation, adding products, and doing the checkout.
Social media integration: People like to share products that they buy or intend to buy. That's why it is important to leverage buyer's behavior to increase your eCommerce site visibility. Try to integrate popular social media platforms without affecting the site's speed or user experience.
Different user scenarios website functionality: Any eCommerce site have different type of users including sales representatives, online shop managers and users(authorized and unauthorized). That's why it is crucial to design your site based on different types of users.
SEO-related aspects: SEO is very important for your site. As SEO is big, it is essential to implement it correctly from the onset. One big aspect of SEO is the site's speed, and that's why you need to monitor your site for webpage loading speed, website traffic load, error message, and any technical SEO aspect. If you do it right, you have a higher chance of getting your page ranked higher than your competitors.
Vulnerability and security assessments: Buyers need to feel secure before they try to make any purchase. If your site shows errors or is reported for any security flaws by media outlets, you run the risk of losing customer's trust. That's why you need to ensure that your site is protected against the latest vulnerabilities and pass all security assessments.
Web browsers compatibility: Lastly, you need to check if your site works fine with different web browsers. This will ensure optimal user experience across the board as not all users use the same web browser.
Conclusion
Running and optimizing an eCommerce site for success is a difficult task. It requires careful planning with the ability to make it right from the start. In this article, we took a look at how you can do proper eCommerce website testing to provide visitors the best possible user experience.
By properly testing your site, you also improve sales and reduce abonnement. So, what's your take on the subject? Comment below and let us know.