Where to Buy (And Sell) a Startup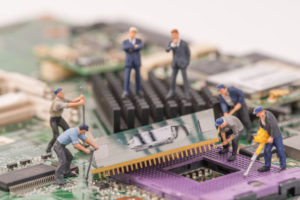 Why buy a startup
If you want to create and run a "unicorn" startup (which will be valued over $1B+) then you can gather your friends, borrow some money and create a brand new startup in your garage. But if you have no time but have some free money then you can actually try to buy and grow one.
Though the idea of buying a startup is a bit controversial, still there are a few success stories on the Internet about buying a project and successfully growing a project:
Rob Walling's experience with buying and growing HitTail online service
Nathan Latka's story about buying and monetizing the SndLatr Chrome plugin.
For big and rich guys there are also so-called "search funds". They are similar to venture funds but instead of investing in startups, these funds are focused on finding and buying companies for the purpose of growing and expanding them under new management.
Sounds exciting, isn't it? However, if you go to an online marketplace or a website where apps, websites, startups are listed for sale then you will surely see something like this: "This is a great app and you just need to put some advertising, run some marketing and it will be printing money! I'm just tired and want to switch to a new project". While this can happen but you must be prepared for understanding the technical parts of projects you are buying. What is more important, you need to understand the real reason why the owner is selling this project.
There are some established and relatively new online marketplaces where you can find and buy a project:
Marketplaces
Where startups are looking for feedback.
In addition to marketplaces, there are few online forums where startup founders and entrepreneurs are showing their startups for the purpose of getting feedback about their new ventures. These projects are also looking for new users and, sometimes, for a potential buyer. Here are a few of such websites that you may want to check:
updated on November 18, 2022