ByteScout PDF Tools for Zapier are now available!
ByteScout PDF Tools are now connected to Zapier! The functions available in our tools can be automated with other services on the Zapier platform. You are not required to be a professional or any developer in order to operate with ByteScout tools inside Zapier.
All ByteScout Tools are now available via PDF.co Web API (former ByteScout Cloud API).
Zapier is a perfect constructor that brings together widely used applications and makes them work on an automated basis. It allows integration of Gmail, Dropbox, Slack, MailChimp, and more.
Learn more about PDF.co Web API for Zapier.
PDF.co Web API for Zapier main benefits:
ability to split and merge PDF files directly;
fast conversion to PDF;
reading and viewing PDF files;
PDF to CSV, PDF to XML, PDF to JSON, PDF to HTML conversion.
For example, if you have Zapier integrations with ByteScout tools, you can convert new files to CSV or TXT automatically from your Dropbox.
Learn more about ByteScout API Integration with Zapier:
Convert PDF to CSV – Use Case
Barcode Reading Use Case
Barcode Generation Use Case
See these screenshots to learn more about ByteScout Cloud API automation with Zapier: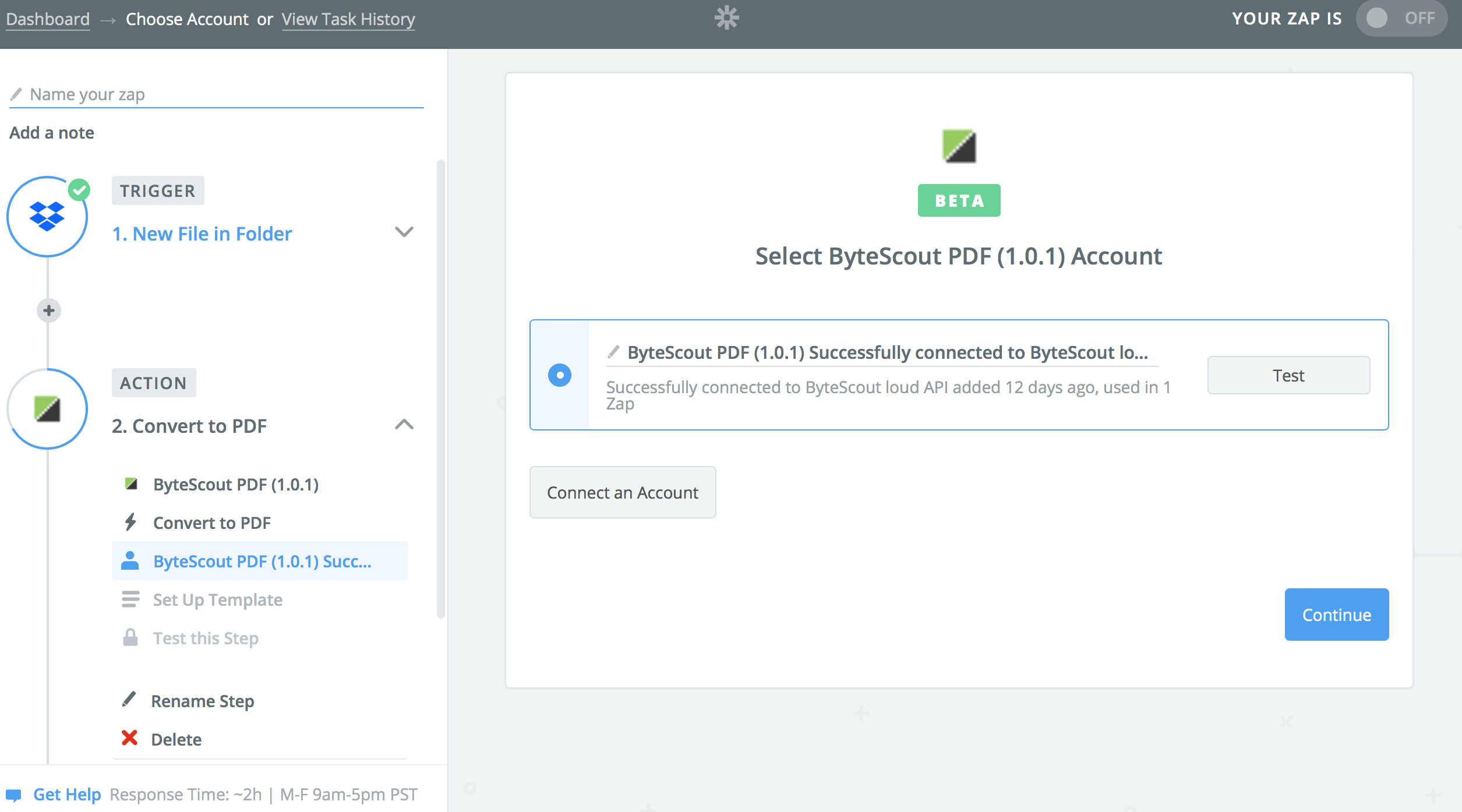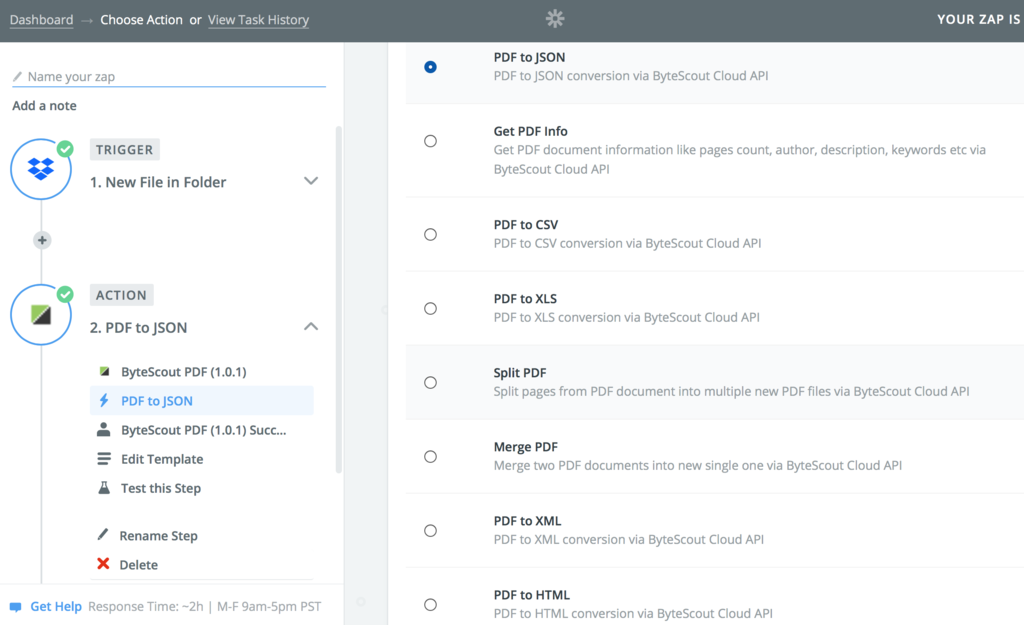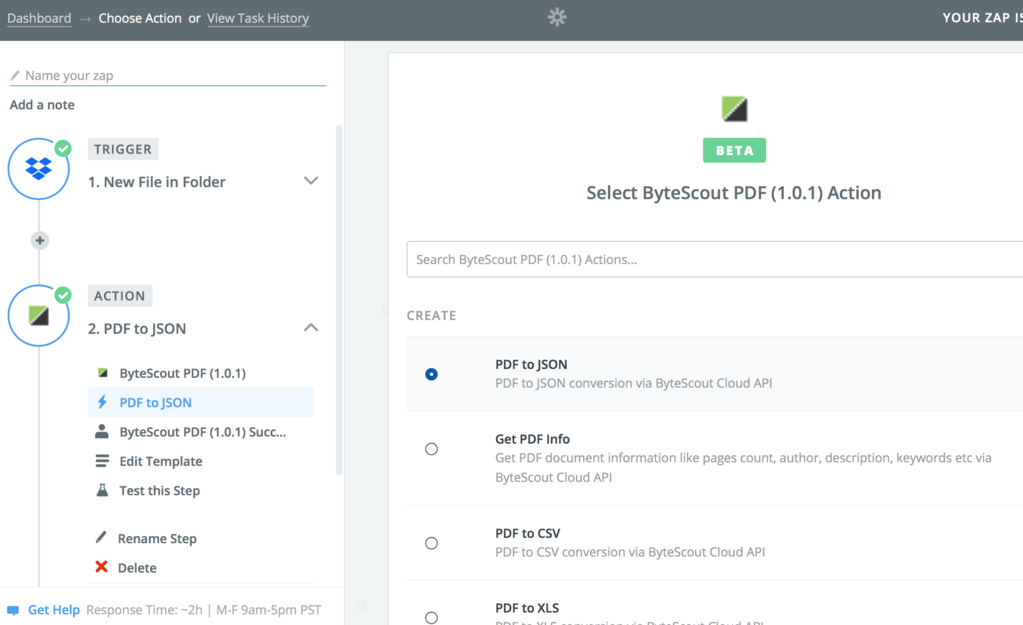 About the Author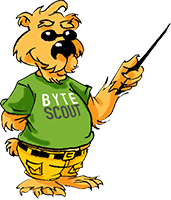 ByteScout Team of Writers
ByteScout has a team of professional writers specialized in different technical topics. We select the best writers to cover interesting and trending topics for our readers. We love developers and we hope our articles help you learn about programming and programmers.