Software developers are sorcerers. Coding is an artistic and goal-oriented venture. Most importantly, there are some crucial problems that only software programmers can solve by using their skills and knowledge. Christmas is around the corner and purchasing gifts for developers can be a strenuous job because developers are recognized for their exceptional attention to detail as well as a perfect sense of everything. Their geeky quality makes it really browbeating to pick suitable gifts for them. Here are the TOP-25 gadgets for programmers in 2021 that will be inevitable to amaze them.
Here's the list of gifts we selected:
You can check all gift options in one video:
1. MacBook Pro
Developers just enjoy coding gadgets and nothing surpasses Apple when it comes to gadgets. MacBook Pro is one of the best gadgets for programmers. Just like racers love speedy racing cars, developers love speedy laptops. MacBook Pro has seventh-generation Intel Core processors and it is an ideal gift for developers because this laptop is suitable for any daily tasks like launching apps and opening files to more advanced computing. They can even power through their day because of high-speed SSDs and turbo boost processing up to 3.6GHz.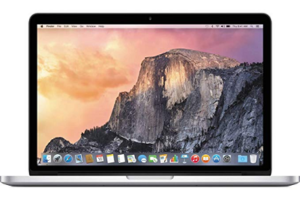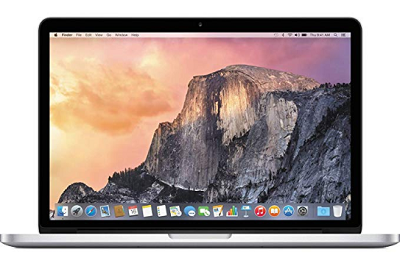 2. Binary Wrist Watch
A binary clock shows the time in the binary language. Machines are utilizing the binary method for everything they perform. It comprises only ones and zeros, but one can readily convert it into standard number mode. This is a perfect Christmas gift idea for developers because coders just love such geeky stuff. This is one perfect geek & nerd gift. It also saves energy because the LEDs only radiate if the side button is pressed. The synthetic wristband is flexible between 5.5 inches and 8.2 inches. The watch requires a CR2032 battery, which is combined and can comfortably be replaced.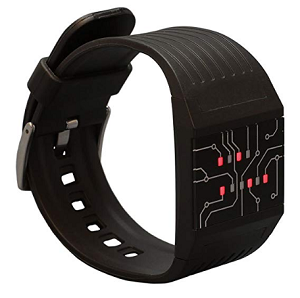 3. Jelly Comb 2.4G Slim Wireless Mouse
This is one of the coolest developer gadgets because of its plug & play property. It comprises of a miniature wireless transceiver that easily fits into any laptop/computer's USB port. It uses minimum space. Software programmers know the importance of wireless gadgets for programmers. This mouse gives a level of comfort that can't be touched with a wired mouse. This is an ideal gift for those developers who work from the bed or other unconventional spots, or remote places. The Jelly Comb 2.4G slim wireless mouse gives amazing convenience and freedom.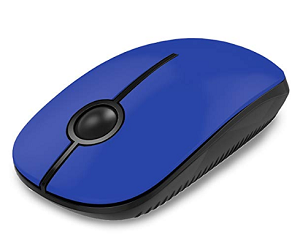 4. Raspberry Pi
The Raspberry Pi is a cheap, small card-sized computer that rams into a laptop monitor or TV, and utilizes a conventional keyboard and mouse. It is a proficient little tool that allows developers to examine computing, and to discover how to code in Python. This is a dream gift for any developer because they always want to explore such geeky devices. It comes in various operating systems such as Ubuntu Mate, Arch Linux, Windows 10 IOT, Snappy Ubuntu Core, PINET, Raspbian, Pidora, OSMC, OpenElec, RISC OS, and much more.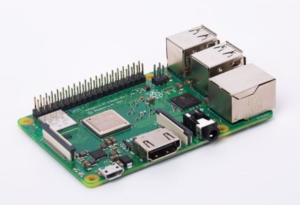 5. iRobot Roomba 960 Wi-Fi
Some developers love cleanliness to the point that people may be astonished to recognize that there is no dust in the room where they sit and write programming code for hours and their programmer gadgets like laptops, headphones are clean. Irobot is one of the coolest gifts for software developers. Roomba is a range of self-governing robotic vacuity. It emphasizes a kit of sensors that facilitate it to operate the floor area of a home and clean it. It sweeps a room because of iAdapt 2.0 Navigation. It helps in optical localization and the sensors block the device from tumbling downstairs.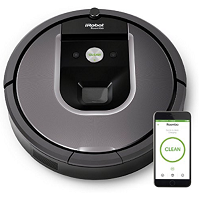 6. Wireless Headphone
The wireless headphone is one of the amazing Christmas presents for programmers. It presents many advantages such as Bluetooth. The developers can easily connect the wireless headphone to a Bluetooth device instantly and swiftly. This headphone also gives enhanced pleasure because wireless headphone doesn't have wires and for programmers, it is more convenient to carry and wear. Most wireless headphones have a noise guard which assures excellent sound quality in every situation.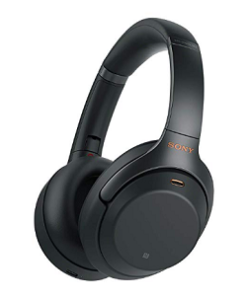 7. Arduino
The developers who love codes and electronic prototyping then Arduino is the best Christmas gift for them. It is an open-source electronic prototyping program that allows users to build robust electronic programming gadgets. The microcontroller kits of Arduino allow users to create digital devices. These devices can check and test objects in the real and digital world. By using Arduino users can also create a single-pixel camera along with an RGB sensor.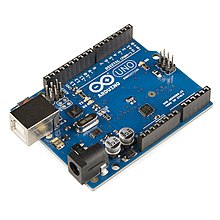 8. Silent Mechanical Keyboard
The silent mechanical keyboard is an ideal gift for those developers who are late-night workers. This keyboard comes with a noise reduction technology which reduces the noise by 35-40%. Not only this, but some silent keyboards also offer dynamic backlighting which improves the familiarity with virtually limitless brightness adjustability. This keyboard also has a good long lifespan. The switches have sampled 40 to 85 million key presses. In other words, the silent keyboard is one amazing developer gadget.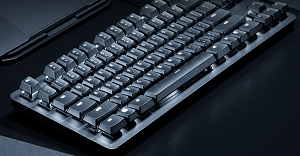 9. Power Bank
The power bank is one of the essential developer gadgets because of its faster-charging ability. The developer who works remotely or while traveling finds this gadget very useful. The great thing about this tool is that it can be restored quickly by connecting to any USB port. Most of the power banks these days come with Power and voltage boosting technology which gives the quickest feasible charge up to 3-5 amps over 2 USB ports. Power banks are neither big nor unfit to move. It possesses eminent portability because of its lightweight and different perspective. Software developers discover it extremely useful.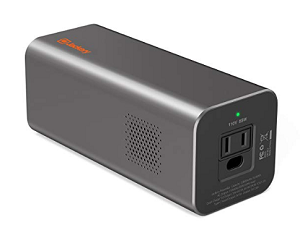 10. Amazon Echo
Amazon's Echo is a small voice assistant that can combine various apps. With the help of this one can control lights, fans, and many more such devices. This is one of the best Christmas gifts for developers. The device can also play favorite music and can answer many more such things. It utilizes voice recognition technology and with the help of this technology, it can catch voices from a different room. It is thick and meek and unites with any audio system. The echo contains a woofer that is employed to increase audio and the capability to control stereo pairing. One can now also easily send messages by using this device.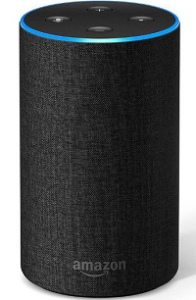 11. Stance Move Standing Chair
The stance move sit-stand chair is one of the best gifts for programmers. The lighter variant of the stance edge chair constitutes a more comfortable alternative. It gives programmers the experience to relax, bend, or employ supported positions.
The experience to take the stress off of the lower back and decrease the pressure the feet fight during a long day is incredible. The stuffed leg pads and chairs allow a luxury of convenience. The long-lasting steel frame and even form will keep you running through the eight distinct states it can employ. Due to such features, the Stance standing chair is one of the coolest gifts for software developers.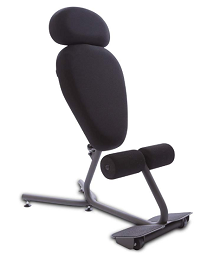 12. Code Gamer
The code gamer is one of the most awesome coding gadgets. It is one kit that offers any developer programming in an entertaining fashion. It contains an Arduino-compatible gamepad that combines wirelessly. Applying the gamepad and four interchangeable gears one can play within a video game app on the tablet.
At any level of the game, developers have to study a part of the Arduino programming language and how to apply it in order to unlock secrets and difficulties and progress ahead in the game. In this method, coders progressively master the foundations of programming. The great thing about such developer gadgets is that programmers can write their own programs and generate a new app for the sensors.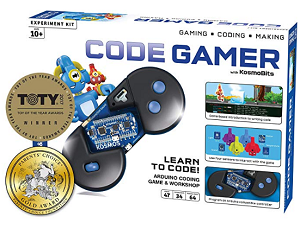 13. Google Home Hub
This gadget from Google is one of the amazing gift ideas for software developers. The newest monotony of the Google Home, this Home Hub appears with several additional features you won't encounter elsewhere on Google's smart-home list. The significant thing is the screen, which delivers valuable erudition at a look.
The hardware of this gadget is even sounder. With the help of the button, one can turn off the microphone. If you've had a coder companion that's been disturbed about the safety concerns with smart-home gadgets, this one arrives with built-in harmony.
14. UE Wonderboom
The WONDERBOOM Waterproof Bluetooth Speaker is one of the newest gifts for software developers.  Each UE WONDERBOOM is supported by Bluetooth enabling users to combine up to 100ft (30M) away without music plummeting out. One can seamlessly manage the music from across the room.
It is one super-portable Bluetooth speaker with an amazingly loud sound. Each transportable speaker is able to give a huge, sharp, brief 86 decibels of the 360-degree pitch so it's powerful enough to light any party.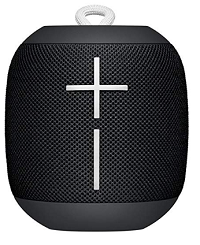 15. DeviceLab
If you are looking for amazing presents for developers then DeviceLab is one of the ideal gadgets for programmers. It is an active extension stand. It supports developers to examine active situations all at once by drawing various tools together in a secluded place. In other words, developers can adjust their devices for responsive and mobile app examination.
It has a miniature desktop track and has a simple appearance and quality. And of course, it's a convenient and swift associate in any client assemblage. This is an ideal gadget for web developers and web designers who work mostly on mobile responsive websites.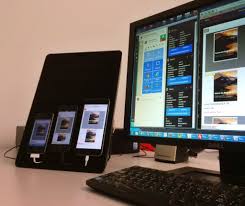 16. Fortigis VPN Router
Having a safe system while programming is a must. Giving protection and isolation, this amazing router utilizes artificial intelligence to make your connection secure. With attackers clever enough to get everything, Fortigis gives a swift level of security.
The AI determines from attack efforts on any Fortigis router. Then, all tools are refreshed so you always have the most advanced tech at your support. Once rammed in, Fortigis attaches via Wi-Fi or cable. Users can apply their app to maintain the network as well as establish and revoke access. This is an awesome smooth design that will meet in wonderfully with the décor.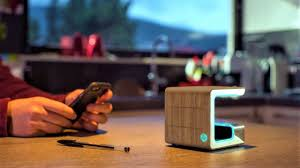 17. ProBASE HD USB-C Stand
The ProBASE adopts aluminum to give a strong floor to safely keep your monitor. Also, it can operate as a laptop station. The ProBASE is concluded with a USB Type-C port and a 4K HDMI output and it also has USB ports. This device lets you skip the disorder by holding your cables out of view.
In order with the neat layout, the rear of the ProBASE gives extra storage to put away the laptop when not in use. The ProBASE elevates your appearance to the maximum height and is ideal for applying your monitor as a second display. Ultimately, the ProBASE is completed with a hidden drawer to put the extra accessories. That would be an excellent programmer gadget for everyone.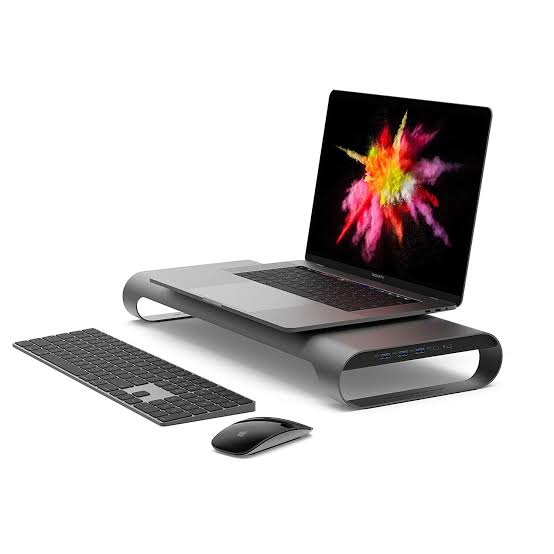 18. Apollo Cloud 2 Duo Storage Tool
This device runs with a partner app to assist you to arrange everything from reports to videos. You can also apply the app to simply drag and drop data into the external storage medium. This presents it gently to guarantee you protect everything you require.
The Apollo Cloud 2 Duo runs a step beyond the mere file system. With up to 40 individual branches given access, it has facial recognition to support tag and recognize all of your pictures. With this, it can also build smart portfolios. Also, it comes with a GPS module. With this, it can give all important files depending on GPS position.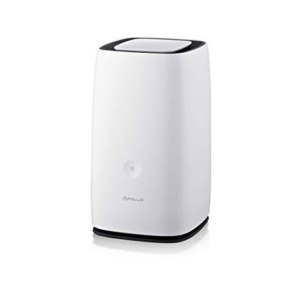 19. Melomind Relaxation Headset
Melomind acts by giving you an audio escape that reacts to the brainwaves. As you rest, the music will change in sync with the brain waves in active time. Melomind utilizes music to ease your brain which provides it time to gain and sustain.
The Melomind Headset is amazingly convenient. The soft material and lather throughout the headband will make you relax quickly. It encourages your brain to rest so you can properly cope with anxiety and decrease the uncertainties of worry, nervousness, and much more.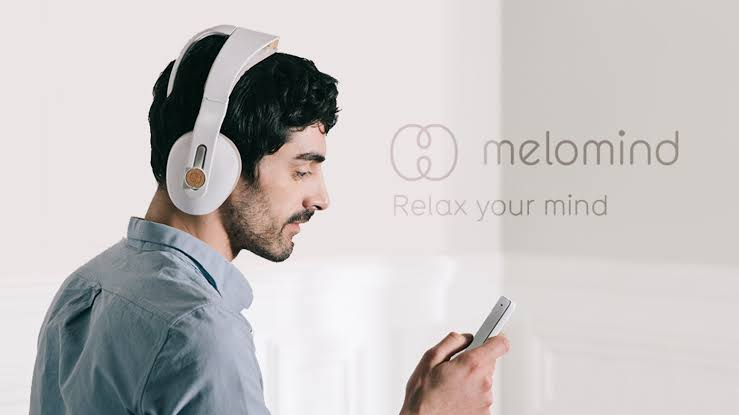 20. Inspire Relaxing Candle
The Inspire Candle arrives in a smooth white dish to immediately click into the workspace. It's smooth and fashionable, just as you'd anticipate with any Mac device. The candle blends bergamot, amber, musk, and tarragon.
These fragrance outlines all have useful impacts on the brain. Once you ignite it, you'll explore the calming results and be ready to navigate through your daily work. It is emptied into a custom-designed container with a simple white glaze. With soft hooks and a dark grey lining, this beautiful candle fits with any décor. It produces a pure fragrance that will liven up any house or room.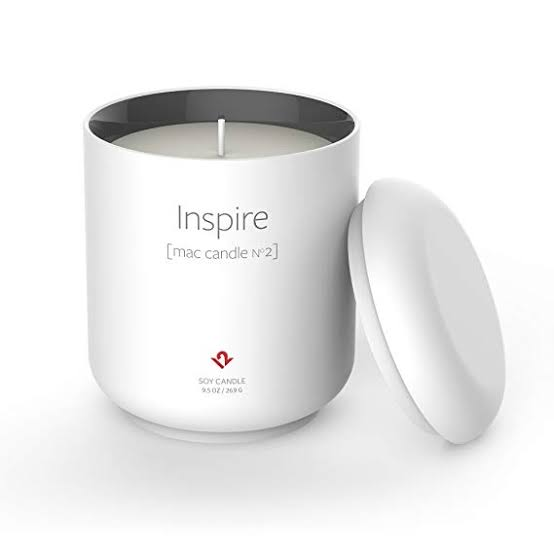 21. Cyxus Blue Light Glasses
This is one of the most essential things one can gift to programmers. Sometimes programming is all about sitting in front of the computer for hours. The Cyxus blue light glasses help the coders in preventing eye exhaustion, blurred eyesight, and hemialgia with these blue-light-stopping glasses. The crystalline lens bars ultraviolet transmission and shields the eyes. The lens is created utilizing American HEV-Adsorb technology. It can consume high-energy blue light and block UV400.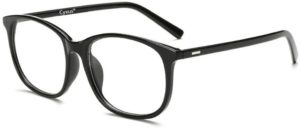 Image Source: Amazon.com
22. Monitor Message Board
We all know that programmers love to take notes. Some always like to write down the steps or important comments and shortcuts. Hence, the monitor message board can make a great gift for programmers. This manageable note pad clings to the rear of their monitor so they can build and manage their notes easily and quickly. This easy to use message board can arrange meeting notes, schedules, users just need to attach the object to the note pad and the note board will prompt you.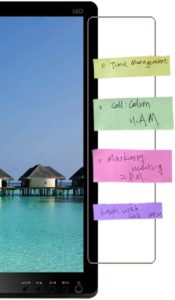 Image Source: Amazon.com
23. Anker PowerCore Charger
If your programmer friend is a traveler and whether he/she traveling, exploring in the forest, or roaming around a town then this charger is for them. The Anker 10000 PowerCore charger battery is tiny and light but can give 2-3 complete charges for the phone. This charger comes with PowerIQ and VoltageBoost technologies and gives the quickest charge for any device. It comes with a Micro USB cable and a travel pouch.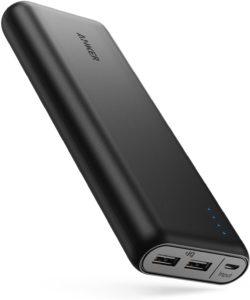 Image Source: Amazon.com
24. Google Nest Wifi Router
The internet connection is like water for programmers. If they are in annoying wifi "dead zones," then the Google nest router could be the best gift for them. The nest Wifi plugs into modems to give up to 200 sq. feet of powerful, stable internet. The nest wifi router is easy to configure and manage within the Android or IOS app. One can connect and control devices in the network allowing prioritization and can halt Wi-Fi to limit screen time.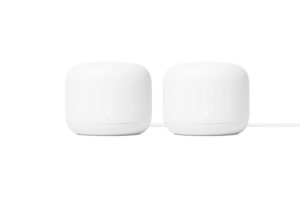 Image Source: Amazon.com
25. Razer Gaming Mouse
This mouse gives the accuracy that programmers and gamers want for huge applications and prompt decisions. It has awareness arrangements and code buttons so programmers can configure and adjust it to their requirements. The Razor gaming mouse supports advanced customization-reconfiguration and distribution of multiple macro roles through Razer Synapse. It comes with a 2-year warranty and almost 50 million clicks. If programmers love playing games then the Razor gaming mouse is one of the best gift ideas for them.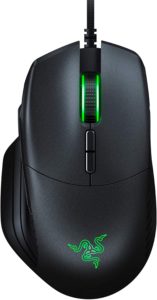 Image Source: Amazon.com
These are some of the best presents for software programmers!