The information economy is normally driven by data. Even though Google has information on several things; personal data has been considered lucrative. Google accumulates large amounts of personal data which has been used for monetary benefits in several ways.
By analyzing websites browsing history, YouTube watch history, Google Assistant, Google Maps searches, purchases made through Google or Google Assistant and finally data like purchases, flight reservations, and many other data extracted from emails you receive to your Gmail account, Google can know a lot about the people who use its products.  This applies not just to computers but to mobile phones based on Android too.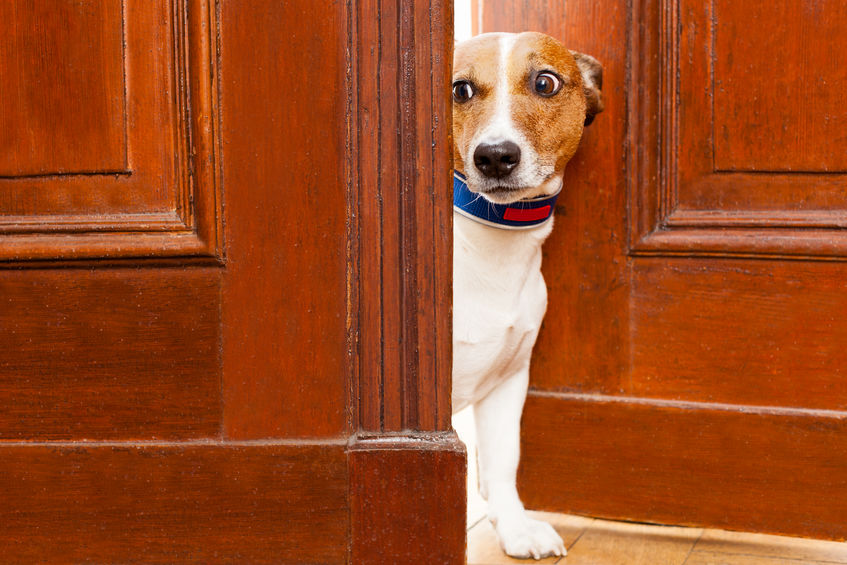 Google has a tool called Google analytics that enables publishers to see the pages that are frequented by particular people on their websites, how many times the pages have been visited by a particular individual, and for how long that person stayed on that particular page studying its contents. With this, Google is in a position to collect information about a particular individual and creates a profile about that particular person. From the profile created, they can know which types of advertisements to avail for you, once you log in.
The data that Google knows about people who use its services includes searches made by a person, location, websites, applications that one uses, videos, and advertisements that one has seen. Coupled with the information that is already availed to google through logins, for example, the age of a person and gender, this will inform the advertisements that one will see across the devices that one has that have internet connectivity.
For example, when a person visits a travel website, Google will serve you with advertisements on airfares, places to visit, dishes available in that area, and any other adverts related to travelling. This helps Google to make money from different advertisers and even shows them the traffic that accesses their advertisements without necessarily revealing any personal information of the audience to the advertisers.
Based on the information crafted through various applications and services, Google knows about one of the following.
Who You Are
Google knows as much as how I look and how I sound, this is through the information that is shared on our social media platforms. At times we share our photos at the same time record some of our conversations and some applications allow us to make video calls, for example, Skype, Google Hangouts, WhatsApp, WebEx all these normally have a record of how we look like and how we sound like.
The sound of a human being has even been developed to become a security feature with some Google accounts. Google further knows of our political as well as religious beliefs, this is through the sites that we visit and the comments that we make online. This can also be obtained from our social media handles on the sites that we have subscribed to and what we have indicated in our blogs that we believe in.
Google knows of how healthy I am and if I am unwell what I am ailing from. This is through whatever information that we seek from Google, how often and what other related information do we seek from the search giant. Google too knows about my marital status, if I have any children and any dietary habits that I may be involved with.
Where Have You Been
The search giant uses location tracking to know where I live, where I work, and everywhere where I have travelled. Through what I search, the giant also knows where one takes holidays if any, where one looks to live or stay in, as well as the social joints where one loves hanging. Further, when one is using an android device, the mobile device may be sending your location to the search giant.
Your Friends and Family and Your  Contacts
Google is too concerned with the people that one interacts with and on the subjects that they interact with. It has been argued further that the search giant even knows of the facial identities of your friends, family, and even pets. It gets all this information through the information that we feed it with through Gmail, Google calendar, Google hangouts will identify who one talks to and on what, the frequency of the talks, as well as where you might be meeting with these people.
Your  Home and Work Address and Places You Visit
This information is normally provided voluntarily through Google Maps or Waze. If this information is not provided in this way, the search giant can still access information as regards your address through google location when for example requesting a cab online and based on monitoring your location and how much time you do spend there as well as the time of the day or night. Getting information from Google maps, the search giant knows about one's holiday destinations through location tracking as well as Google photos.
The giant search engine has the capacity to predict the travel plans of a person, using Google searches and the flight confirmations that might be saved to one's Gmail.
Your  Purchases
If you use a Gmail email address as a login for online stores then you are getting receipts and invoices for your purchases. Google is automatically analyzing emails inside your Gmail inbox.  You may see all of  your purchases made using Google products on this page and you may see all purchases in your Gmail inbox using this page
Your Voice
When you use Voice search in YouTube, Google Search, or Google Assistant,  your voice is collected by Google for further analysis and AI training.
Your Interests and Preferences
The business model is hinged on data mining and predictions on user behaviour. Therefore it uses every platform that it has a reach to collect information on a person's likes as well and dislikes. When this data is analyzed, it will create an accurate user profile that Google, can monetize by serving one with advertisements in line with the profile created.
The television shows that one likes or dislikes, favourite food and drinks, favourite music, religion, and even political views can be gathered by a chrome browser, Google search engine, and YouTube. The shopping habits of a person including past and future purchases can be monitored, and guide the giant search engine on what advertisements to customize for you.
Conclusion
It is scary how much Google knows about us, our friends, families, and even plans. However, how much the giant search engine assures us that this information is for their own use, and they do not allow access to it by the third party, this is intrusive and violates the right of privacy as well as creates cybersecurity risks.
It has been found out that this information may influence elections or may land in the hands of a hacker, more especially the issue of passwords to financial accounts which may lead to fraud or leaking of important information, at times jeopardizing the security of some states.
The online privacy and security of a person are guaranteed through adjustment of privacy settings, using private browsing, using different browsers for search, always ensuring that the location settings are turned off, deletion of Google accounts as well as using VPN.    
You may customize default data sharing and collection permissions on this page. If you use a phone based on Google Android, then you should open the App Drawer and go to Settings and search for Location or Location Settings. Then you should also check privacy settings for every app on your phone.