Keeping tabs on every assignment or to-do item can be simply hectic. That's why having a To-Do app can really help. While there are numerous task organizers and management applications to choose from, some are clear favorites or rank as the best in the market.
Here we look at the top 10 task management apps to give you an easy time choosing the one that suits your schedules.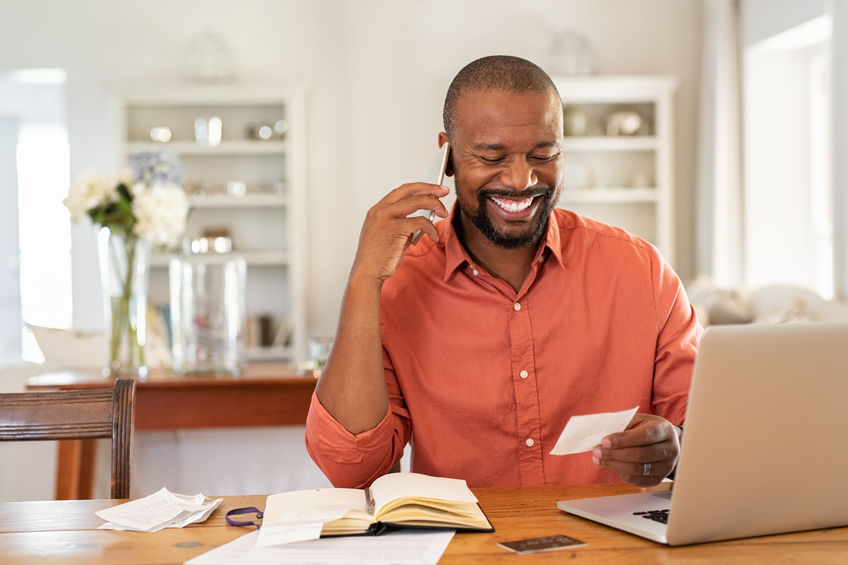 What are the TOP-10 To-Do Applications?
1. Microsoft To-Do
Microsoft To-Do is a free app that allows you access to basic to-do features.
Features
It's free to use To-do app
Calendar syncing
Allows for file attachment
Pros
No subscription fee- It has free functionalities like file attachment, calendar syncing, and adding reminders.
Compared to Todoist, its subtasks work well where each subtask has its due date and notes.
Cons
Lacks filters and cannot be tailored to suit your workflow.
Lacks natural language processing
Syncing limited to Outlook only
Verdict: Microsoft To-Do is a free app that can save you the subscription charges and offers most of the basic functions.

2. Todoist
Todoist lets you keep track of your to-do list in one package without the need to crack your head trying to recall.
Features
Task creation and sorting in the order of priority
Task labeling with due dates
SMS and Email notifications
Pros
Natural language processing- Todoist is the best app to organize your tasks assigning them due dates and color-codes.
Can be accessed from android app stores and task addition is possible on any gadget that gets you online.
Highly flexible- Todoist can be tailored to suit your work organization.
Cons
Sub-tasks cannot be indented – The todoist subtask function does not work in its inbox view.
The annual subscription of $36- To get the advanced options like filters and calendar sync its quite expensive.
Verdict: The app is compatible with Mac, Windows, iOS, Android, and Chrome. It is the best when it comes to natural language processing.

3. Google Tasks
Provided by Google, Task is a free app that helps you organize your to-dos, with additional features such as Google calendar and Gmail.
Features
Task organization in list form
Drag and drop feature for tasks
Drag emails on Gmail into Google Tasks for scheduling
Pros
Works well with other Google apps- Dragging tasks from other Google apps like Gmail is easier and quicker.
Works best with Google calendar- Updating or checking tasks on Google calendar is very fast.
Completed tasks feature- It's only Google Tasks that allows you to clear all completed task at once
Cons
This app does not allow for recurring tasks
No sorting- Tasks only store your to-dos without sorting them into the order of priority or date making it difficult to manage
Verdict: Tasks are great if you want to prepare a to-do list based on other Google apps.

4. TickTick
TickTick is a good app to help you organize your workflow, add reminders, and help you manage your time well.
Features
Instant reminders
Data backups activated
Sends location-based alerts
Pros
Relatively cheap- TickTick offers similar features as Todoist and more at $28 annually
Added features- The app has an in-built Pomodoro timer that allows you to add more tasks at the start or end of a given list
"My Day" functionality- It helps choose the tasks to work on for the day
Cons
Does not allow for calender syncing unless with the premium plan
Restricted free plan- The free plan only allows 9 lists with each containing 99 tasks and 19 subtasks on each task
Verdict: TickTick is a great app for sharing lists and assigning tasks, with other great additional features.

5. Trello
It's one of the best apps when it comes to collaboration. It helps you organize all your to-do lists with much ease.
Features
Card creation with images, checklists, and other attachments
Drag and drop option for cards activated
Cards and External calendar sync possible
Pros
Integration with other applications
Instant updates- Any change is updated automatically
Easy to add colleagues- Members not in the plan can get invited via their email address
Cons
Lacks in-built calendar
No tags for a task, with labels restricted to 12 tasks only
No large file sharing unless on the subscription plan
Verdict: Trello is an affordable easy -to -use a to-do app that allows for tasks sharing across several departments.

6. Microsoft Planner
Microsoft Planner is a project management tool that is designed to help you create boards and tasks within the organization. Information dissemination is by a click of a button.
Features
Drag and drop functionality
Checklist management and categorization
Can schedule events and send email notifications
Pros
Automatic notification of changes to all members in the plan
Planner Hub screen that allows you to add details such as tasks progress
Allows for individual task labels, descriptions, and comments
Cons
Does not allow non-members to participate. They must be part of the plan through Office 365
Limited checklist on each task with up to 20 checkboxes
Lacks @tag feature
Verdict: Planner comes with Office365 making communication with members of a given plan easy and faster.

7. Microsoft OneNote
OneNote app allows you to take notes digitally, organize, and share while keeping them safe.
Features
Add Audio notes, online videos and files
Share notes with colleagues and friends
Mark important notes with To-Do tags
Pros
Cloud syncing makes accessible on multiple devices
Simple-to-use interface
Allows for outlook integration
Cons
No Google calendar sync
No task management feature thus no notifications
Verdict: OneNote gets your notes organized, sorted, and easy to edit with to-do tags to help you locate your tasks easily.

8. Things 3
It's a simple and effective to-do list app that allows you to sort and arrange your checklist in order of priority.
Features
Tasks and checklist management
Can add tasks due dates
Drag and drop feature to organize and sort tasks
Pros
No subscription fee- Unlike other apps, you only buy Things 3 app once and you are good to go.
Well designed interface
Wonderful design
Cons
Lacks free version
Limited to Apple products only- For android users, this is not your task management tool.
Does not have collaboration functionalities
Verdict: If all your gadgets are Apple products then Things 3 is an awesome task management tool especially with its great design.

9. Apple Reminders
iPhone, Mac and iPad users enjoy the in-built to-do list app to add their tasks as well as sort them.
Features
Drag and drop feature that allows for instant changes to you to-do lists
Can share the list with colleagues and friends
Easy-to-use checklist management
Pros
Reminders are location-based
Can sync with several devices
Clean interface
 Cons
No elaborate to-do features
Lacks a time tracking feature
Verdict: The free task management app is easy to use and allows you to share tasks via iCloud.

10. Wunderlist
Microsoft's acquisition of Wunderlist came with a discontinuation notice. However, if you haven't migrated yet, be assured you can still use the app to keep track of plans and to-do items.
Features
Subtasks
Cross-platform support for Windows, macOS, Android, iOS, and Chromebook.
Duplicate and share lists
Notifications and reminders to get you better organized
Support for file attachments, including from Dropbox
Integrates with Microsoft Outlook, Zapier, Slack, and Trello
API for extensions
Pros
Easy to use interface
integrations
Fast and responsive
Unlimited storage
Cons
Needs Microsoft account
Can't upload backgrounds
Verdict: Wunderlist might have been discontinued, but remains as one of the top task management apps.

This is a great online to-do list organizer where you can set all your tasks and mark them when they are done.
The list will be saved when you come back to the page. Keep track of your daily routine – and it is free!
Verdict: Great tool if you need something really simple, effective, and web-based.