RAD (Rapid application development) also known as RAB (Rapid application building) focuses on adaptive software development. The adaptive processes are being followed to build apps driven by user interface requirements. Here's the list of rapid application development tools & platforms that can be helpful.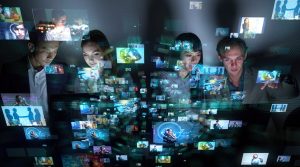 Popular Tools for RAD
1. Kissflow
Kissflow is a RAD tool that provides you with every feature needed to get your app up and running in no time. No coding knowledge is necessary to use Kissflow to develop apps. Also, it provides insights into your software's performance at every step. Kissflow is an economical and secure choice for developers.
2. Quickbase
Quickbase is a platform that allows using the Rapid Application Development framework to create the most complicated applications. Additionally, you don't need to have an understanding of coding to develop apps with Quickbase. The user interface is easy to navigate and intuitive. Quickbase is a cost-effective solution to develop applications.
3. Quixy
Quixy is a brilliant tool for RAD that has an easy-to-use user interface. With multi-channel support, Quixy is preferred by beginners and experts alike. It is customizable and supports integration among platforms.
4. Microsoft PowerApps
Microsoft PowerApps is a popular choice among RAD tools worldwide. It is highly flexible and customizable. Additionally, it allows for seamless integration with other Microsoft accounts. Also, you don't need to have an in-depth knowledge of coding to develop apps with Microsoft PowerApps
5. Alpha Anywhere
Alpha Anywhere is a trusted platform for app developers for the RAD method. Data integration is seamless and it can be used to create both desktop and mobile applications. Most importantly, it provides offline access too.
6. Nintex
Nintex offers many effective tools for Rapid Application Development. It eases the manual load on the developer and automates repetitive work. Also, Nintex offers great visualization abilities. It has the capability to visualize and analyze results in real-time.  Additionally, integration with third-party apps is easy
7. Oracle
Oracle provides you with Rapid Application Development tools to simplify the whole process of app creation. The interface is simple and easy to navigate. Also, you don't need to learn coding to create basic apps with Oracle. Moreover, testing and finalizing the result is easy with it.
8. RapidClipse
RapidClipse is a great platform to consider for Rapid Application Development. It is responsive and aids in improving the overall performance of apps. Most importantly, it allows the creation of cross-platform applications easily.
Conclusion
APIs are game changers for developers and clients alike. They are useful in increasing the functionality of apps. There are diverse APIs and many platforms that allow for Rapid Application Development.