Workers in Retail Industry spend up to 28% of their time in daily processes, and 20% in the organization, instead of actual productivity. The good news is you can RPA to automate those tedious and repetitive tasks and free your human workforce to work on high-value tasks.
Summary
Most occupations have manual tasks that offer RPA opportunities.
RPA can leverage AI to learn new skills to improve and perfect performance.
You can use RPA to lower the cost of deploying AI in the retail industry
RPA Use Cases in the Retail Industry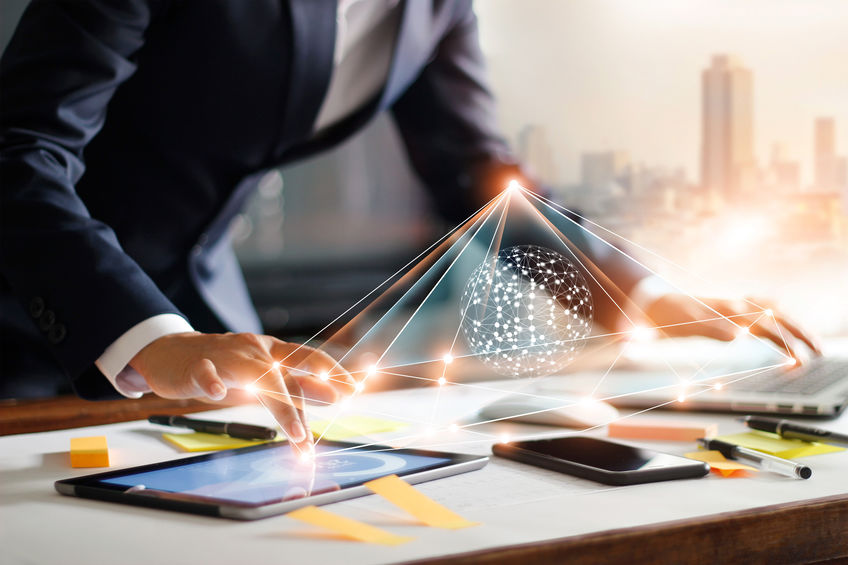 RPA is the First Step in Digitizing Retail Processes
The retail industry is continuously changing, and both online and offline stores have to meet the increased demand for better services from customers. Customers are no longer interested in traditional retail transactions only.
Instead, they want a reliable customer support service, get tracked shipping, and receive after-sales support for both low-cost and high-end products.
That puts a strain on human workers, which in turn leads to a drop in productivity and poor customer experience. For instance, customers do not want to wait for days to get answers, for a simple question regarding a product they bought today.
In such cases, RPA can help by automating customer support functions, to make customers feel they are getting the support and attention they need.
However, according to a report by the Economist, since 90% of data exchanged between customers and the retail business is unstructured, retail businesses need to use AI-powered RPA, to automate some of the mundane tasks.
Such tasks include chats, emails, and texts. The same report says that only 4% of CIOs have adopted AI. However, 85% of those that have done so, say they are willing to invest in RPA, in the next few years.
RPA Use Cases in the Retail Industry
Customer, Service, and Product Analytics
Sales analytics are crucial when making decisions during trade promotions, product introductions, and determining the churn rate. Leveraging on RPA can help businesses to access real-time data analysis reports, on users' behavior or changing customer preferences.
Such RPA generated reports can help to improve customer retention rates, by recognizing any behavioral patterns changes, as soon as they do breakout.
Addressing such changes in a timely manner can then help businesses to retain customers, make accurate forecasts, and optimize stocks in accordance with market demands.
Store Planning & Inventory Management
In retail stores where they are not using RPA automation to study buyer behavior, the sales, and marketing managers issue guidelines on how to organize their inventory.
However, such guidelines are based on the rough estimate of buyer behavior, their business's need to sell certain products, and negotiation with suppliers.
In stores that implement RPA to study buyer behavior, they are able to change their display based on actual customer data analysis and reports. Moreover, they can vary the inventory display to find out how that affects buyers' behavior.
With guessing out of the way, retail stores can optimize the way they display or recommend products to buyers, boost customer's shopping experience, and ultimately boost sales.
Determining Demand and Supply
RPA bots can read historical and real-time sales data to create analytical reports, and help retail businesses to determine demand and supply trends over a documented period. The reports can then be used to automate demand-supply planning.
Retail businesses can then use the information to make decisions related to customer support, asset and capacity management, and supplier management.
Marketing Campaigns
Planning marketing campaigns requires data gathering and analysis to determine customer needs, behavior, and responses. Through RPA, businesses can readily access such data, and generate marketing reports anytime they want.
They can then use those reports to run effective marketing campaigns, such as rebates on certain products to attract and retain more buyers.
Product Categorization
RPA can help you to categorize products based on data it gathers from buyers. By categorizing certain products together, you can help buyers shop more efficiently, thereby increasing your sales.
This strategy works for both global and local retail markets. With machine learning, RPA can provide product categorization with accuracies of up to 90%.
Enterprise Resource Planning (ERP)
Automating ERP (back office) functions such as billing, payables, receivables, price changes, among others, can help to free FTEst, and enhance inventory management. In turn, that will allow faster processing of payments, streamline debt collection, and shipping of products.
Customer Support
The goal of RPA in retail and any other business or operation is to improve customer experience. Having happy and satisfied customers means that services or products are meeting the market's needs.
RPA bots can serve the customer directly, especially in industries such as e-commerce, pharmaceutical, transport, and hospitality industries. With the help of AI, RPA bots can engage customers to provide real-time support 24/7.
They can forward exceptional issues only to human support teams. That will allow the retail organization to serve more customers, without a need to invest more in FETs. Moreover, RPA bots can capture and analyze customer feedback.
They can then forward the reports to the sales or marketing teams for appropriate action. According to Forrester, currently, about 13% of organizations have reported experiencing an impact of RPA in their customer service department.
Benefits of RPA in Retail Industry
There are many benefits to automating services and product delivery processes, as well as back-office functions. For instance, RPA can help to streamline tasks such as audit regulation, compliance, communication, information sharing, and data storage and management.
After automating such tasks, the employees will be free to handle more complex and strategic roles. Other benefits include:
Justifiable operational costs
Lower operation risks
Increased transparency
High levels of compliance
Highly productive staff
Improved inventory management
Better integration of applications
Quality use support
Conclusion – RPA in Retail Industry
Robotic Process Automation (RPA) can create cost savings of between 25-50%, as well as improving the accuracy and efficiency of low-level processes. It can also help retail organizations to meet complex businesses and organization needs when combined with machine learning.
In that regard, this is the best time for the retail industry to consider implementing RPA in their daily operations.
Have you started your RPA implementation journey? Contact us now, and let us help you to explore the limitless opportunities of RPA in the retail industry.