How RPA & AI Will Revolutionize The BPO Industry
There is a very interesting similarity between Robotic Process Automation and the BPO sector. Both of them are strictly interested in outsourcing the job. In the case of RPA, it's from the human workforce to their robotic counterpart. But again, that is one of the key reasons why it is becoming more and more popular in the BPO industry. Studies suggest that employing offshore resources can be a 3x costlier compared to automating the process.
Make Your Robots – Try RPA Tools
RPA Benefits
The use of Robotic Process Automation and Artificial Intelligence is gaining traction in the BPO sector day by day. Many corporate giants in this sector have successfully implemented and harnessed the power of AI in order to improve their business metrics.
Now that RPA is being used in conjunction with AI quite commonly, they are witnessing new innovations and progress. The following are some of the benefits that the BPOs might enjoy by incorporating RPA and AI into their workflow.
Cost reduction: The overall cost of an organization depends on many factors such as the operational cost, hiring cost, attrition, and so on. By harnessing the power of RPA and AI, and streamlining their workflow, organizations are reducing their cost and saving millions (if not billions).
Lower turnaround time: Lowering the turnaround time can be another effective way of reducing the effective cost of running an organization and increase productivity. Robotic Process Automation powered by AI and ML can be utilized to shorten the timeframe from the development phase to the production phase. Furthermore, evidence shows that they can also be used for driving the sales up and eliminating delays.
Higher accuracy: Accuracy is of utmost importance for any project. Even more so, if it is somehow related to the BPO industry. Discovering and sorting out incorrect data can be a time-consuming and costly affair. The robotic workforce obeys strict rules defined beforehand. So Robotic Process Automation can help lower the operational risk. The performance relies strictly on the predefined business rules. So the output is consistent and does not deviate from the rules. Hence, it can be an effective way of reducing unwanted errors.
Better customer service: If you had to choose only a single aspect on which the success depends on any customer-centric business like the BPO, it would undoubtedly be the customer experience. Providing the highest level of customer service is of utmost importance for any BPO. Lower turnaround time, minimal delay, and a negligible amount of error – all account for better customer experience. Indeed, customer experience is bound to improve thanks to accurate and timely process delivery by the automated bots.
Higher scalability: RPA powered by AI can be integrated into the existing framework without needing to completely reinvent everything and starting from scratch. As Robotic Process Automation is mostly a software-based approach, it can be scaled up (or down) quite efficiently as needed. Robotic workforce can easily handle an increase in the scale and usually needs no additional ramp-up time or involves imposing additional constraints.
A higher level of security: RPA also influences the security aspect of the business processes. Robotic Process Automation reduces cost by eliminating the need for segregation of infrastructure and multiple layers of security access. Hence, the organization enjoys a higher level of security.
Extra revenue stream: Not every process adds the same value to the business. Quite obviously, some process adds more value and therefore should be handled with more care. RPA and AI free the human workforce from those low-value, laborious tasks that can be handled by the automated bots. The human resources can instead engage in administrative, higher valued core business activities and hence increase profits.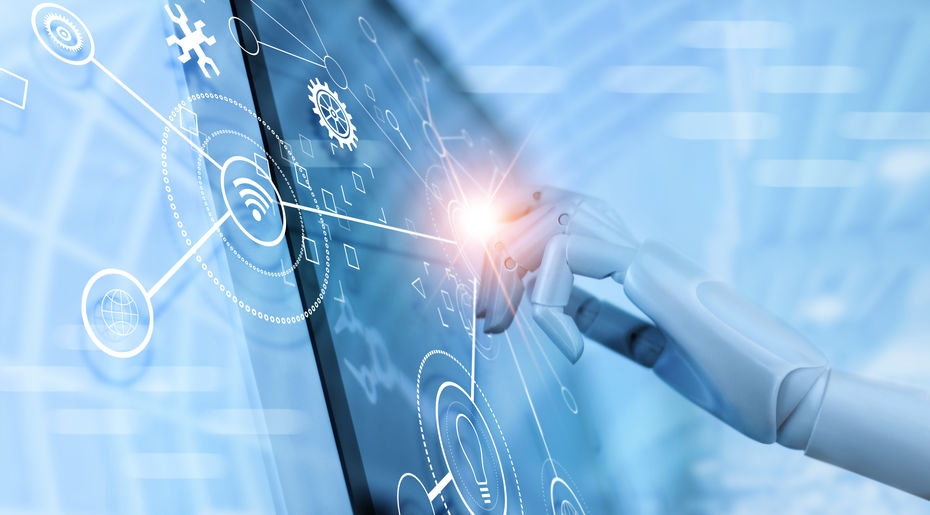 RPA Usage
RPA has helped many BPO giants speed up the service and improve the quality of their service. But most importantly, they have been able to achieve all that while staying economic. The incorporation of AI into the RPA has led to seeing incremental improvements.
To provide novel solutions: In client-oriented businesses like BPOs, the clients' need is of utmost importance. The clients are always on the search for service providers that deliver the service in a novel, flexible and innovative way. And this is exactly where RPA is going to come into the scene. Clients always prefer providers that are well-aware of the current trend and new technologies. Indeed, if you are to hold on to the existing clients and capture new ones, you need to show that your organization is flexible enough to embrace changes.
To control costs: As Business Process Outsourcing is a data-oriented business, there is a lot of scope for employing automation. RPA and AI are a great fit for rule-based tasks like data mining and extraction. It not only helps streamline the whole process, but it also makes them much more cost-effective. Studies and surveys suggest that up to 30-50% cost saving is possible by optimal use of automation.
Smaller workforce: Most of the industry is familiar with the labor arbitrage model. But thanks to Robotic Process Automation, an alternative to the previous labor arbitrage model has surfaced. More valuable tasks that need cognitive abilities like thinking or bargaining would be left for the human while the mundane, repetitive jobs are taken care of by the automated bots like data extraction. Minimal human intervention implies fewer errors and less turnaround time. Indeed, a smaller workforce implies more control and less management headache.
To exchange information: This is the data-driven era, an era that is ruled by those who own the data. And data integrity is one of the top priorities of these companies dealing with those data. In order to extract the necessary 'information' from the data, the organization needs to establish a connection between the systems. Now, that can be troublesome both in terms of the required time and the associated effort. Also, it tends to be error-prone. AI, more specifically RPA, can come in handy in these situations. Business Process Outsourcers can utilize automated bots to create the links as they take less time and are less error-prone.