Bytescout Released Product Updates in June 2017!
Bytescout products acquired new incredible functions for smooth and productive work. As we usually post updates on the Blog, you can check previous versions here. In June, there was a new update release. Check the list of product news:
The decoding has multiple threads now;
Performance has subsequent improvements;
Linear barcodes can be worked in two directions initially: from left to right and vice-versa;
PDF417 decoding has got small fixes;
Old ClientProfile assemblies have been removed;
SearchNegative and OptimizedProcessingOfLargeImages were replaced by ImagePreprocessingFilters;
Median filter outplaced with a more efficient implementation;
Gamma filter inserted;
OMR multi-threading routine has got improvements;
The rare crash is now improved on MICR barcodes;
Image preprocessing can be previewed now;
Other minor improvements and bug fixes.
Major improvements in MaxiCode symbology value validation;
Minor bug fixes.
Improved extraction of multimedia files;
Japanese text extraction is upgraded;
Old ClientProfile builds are removed from now;
Find more small updates in the program.
ByteScout PDF SDK 1.5.0.186
Image object creation from URL is now available;
COM helpers to process System.Drawing types PointF and SizeF were inserted;
Find Document.GetDocumentBytes() method to make saved document available as array of bytes;
Canvas.MeasureString() command override allows calculating text height fitted into a particular width;
Small bug fixes and improvements.
Proper video size when recording on Windows 8 is now upgraded;
Higher quality recording is now available from the application without manifest flags;
Find small bug removals and upgrades.
ByteScout XLS Viewer 2.8.5.1638
Date datatype reading can be properly performed from ODS files;
Other minor bug fixes and improvements.
Charts designing is generally upgraded;
ODS files date datatype recognition improved;
Outdated ClientProfile builds have been removed;
Visual Studio 2017 alliance;
Crash on saving worksheets has been upgraded with a space char in the name.
Visual Studio 2017 assimilation;
Updated Japanese text rendering;
New small updates and fixes.
The program now keeps input text fields empty;
Replaced old ClientProfile commands;
Improved Japanese text modification;
Minor performance upgrades.
Japanese text recognition has become better;
Outdated ClientProfile builds do not exist anymore.
Extraction of multimedia files is upgraded;
HTML Converter can leave empty input fields from now;
Improved Japanese text recognition and extraction.
WPF BarcodeControl properties binding is upgraded;
Works smoothly with Visual Studio 2017 now;
Data validation for MaxiCode is improved;
Removed obsolete ClientProfile builds and other fixes.
Gamma correction filter upgraded;
The decoding has now acquired multiple threads performance;
Linear barcodes can be read in two directions by default;
Median filter has been upgraded and includes a better recognition now;
MICR barcodes rare crash has been renewed;
Follow progressive updates on image adjustments tab to Options dialog and Results wizard;
VideoCameraModule updates include Camera Properties option inclusion.
Added support for Visual Studio 2017.
About the Author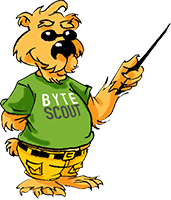 ByteScout Team of Writers
ByteScout has a team of professional writers specialized in different technical topics. We select the best writers to cover interesting and trending topics for our readers. We love developers and we hope our articles help you learn about programming and programmers.