When it comes to the banking industry's job prospects, many people, including newcomers and seasoned workers worldwide, choose to become a banker. Getting work in the banking sector isn't that straightforward. It needs the right academic credentials, competence, honesty, responsibility, determination, and expertise. Suppose you are interviewing for an entry-level job or a high-ranking position. In that case, the interviewer poses a lot of technical questions. So, here are some of the best banking interview questions and answers that will enable you to clear your banking interview swiftly.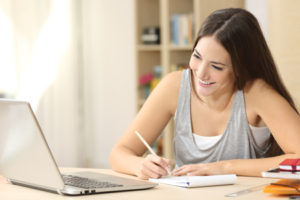 Introduce yourself or tell me about yourself?
This question serves as a conversation starter and allows the interviewee to ease into the situation. Most interviewers ask this question to get to know the candidate. So, present yourself optimistically, beginning with your name, qualification, and other relevant stuff to the interviewer. Remember to share just the details in a question, attempt to be concise and to the point.
Why do you want a career in banking?
This question is somewhat tricky. Never begin by saying that you want to have a stable profession nor share any personal perspective. Instead, be logical and answer it by stating facts and figures Such as banking is the fastest-growing sector and how the baking industry influences people's lives.
What is a bank? What are the types of banks?
A bank is an entity authorized to accept cash deposits. There are two kinds of banks, commercial banks, and investment banks. In most countries, either the national government or the central bank govern banks.
What is a commercial bank?
Usually, a consortium of entities that are part of a Federal Reserve System operates a commercial bank. Commercial banks provide services to customers. They are mostly associated with collecting deposits and lending to companies. Such a bank makes money by imposing interest on the borrower's debt. The bank would use the customer's assets to provide corporate loans, car loans, deposits, and home improvement loans.
Are there any sub-categories of commercial banks?
Yes, a commercial bank may be sub-categorized into the following:
Business or Corporate Banks: They handle cash management, underwriting, financing, and issuing stocks and bonds.
Retail Banks: They deal with consumer transactions directly instead of corporate or other banks.
Modern Options: – Many modern entities offer financial services similar to a bank, including credit card companies, credit card issuers, credit card report agencies.
What is an investment bank?
Investment banks handle financial reserves and assets, commodities, currencies, fixed income, consumer investment, corporate advisory services for mergers and acquisitions, debt, and equity.
What are the types of bank accounts?
This question is subjective because different banks offer a variety of accounts. To be able to answer this question, you must study the specific bank. However, the two typical bank account types are:
Savings Account:  You may save your money in a savings account and earn interest.  The number of withdrawals is restricted. You must maintain a minimum balance in the account to keep it operational.
Checking or Current Account:  This type of account has all the savings account features, except you cannot earn interest. An advantage of a checking account is that it does not limit the number of withdrawals.
What documents are required by an individual to open an account in a bank?
US Federal laws require valid identification to establish a bank account. You may need a Social Security number and proof of address along with a valid photo ID, such as a driver's license or a passport.
How banks earn a profit?
The bank earns a profit by accepting deposits, interest, lending to borrowers on markup, banking value chain, and charges on services like current account maintenance, ATM fees, online bill payment, etc.
 What is the line of credit?
It is an agreement between the bank and the applicant to grant a certain sum of loans at the applicant's request. The applicant can withdraw the sum at any time and pay interest only on the withdrawn amount.
What is APR?
The APR is an abbreviation of the annual percentage rate. It is a yearly charge that the bank levies on their customers for using their services like loans, credit cards, ATMs, etc.
What is overdraft protection?
A bank provides overdraft protection if you have more than one account. Suppose one of your accounts does not have enough cash to process the transaction or cover the purchases. In that case, the bank would transfer money from one account to another to prevent transaction failure.
What are Amortization and negative amortization?
Amortization is the loan repayment in installments to cover the principal amount with interest. Negative amortization is when the loan's compensation is less than its accumulated interest.
What is loan grading?
Loan grading is the loan classification concerning specific risks and parameters like repayment risk, borrower's credit history, etc.  The system categorizes a loan in one to six categories based on the associated stability and risk.
What is the debt to income ratio?
The banks obtain an applicant's debt to income ratio by dividing their total debt payment by their gross income.
What is a payroll card?
The Banks provide payroll cards to facilitate salary. The employer can load salary payments through a payroll card. Employees can withdraw the salary without having to open an account in the bank.
What is a card-based payment?
There are two types of card payments, including Credit Card Payment and Debit Card Payment
What is a charge-off?
Charge off is a lender's declaration to a borrower for non-payment of the remaining amount when the borrower comes under massive debt. The bank terms this unpaid amount as a bad debt.
What is a Payday loan?
A Payday loan is a small amount and a short-term loan available at a high-interest rate.
What is the difference between the Cheque and Demand draft?
Both allow the transfer of the amount between two accounts of the same or different banks. Generally, an individual issues a cheque who holds the bank account, while a bank issues a demand draft on request and will charge for the service. Once issued, one cannot cancel a demand draft, while cheques can be canceled.
Apart from these twenty questions, some of the additional questions may include:
What is a balloon payment?
What are the different types of loans that commercial banks offer?
What are the different kinds of fixed deposits?
What is a home equity loan?
What is the interbank deposit?