Many people use Twitter to catch up with the daily news. More importantly, Twitter is now seen as the go-to source of the latest information for professionals and experts in the field of science and technology. Here is the list of the top twenty influencers in artificial intelligence (AI) and machine learning (ML) that you can follow to keep up with the latest development in AI and ML.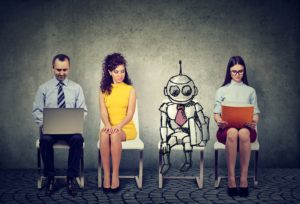 Kirk Borne, @KirkDBorne
Followers: +274K
He is a top worldwide influencer since 2013. His interests include Data Science, Astrophysics, Machine Learning, Data Mining, and Space Science. He is a globally renowned speaker, Consultant, Big Data & Data Science advisor, researcher, and blogger.
Ronald van Loon, @Ronald_vanLoon
Followers: +240K
He is an advocate of advanced education and thought leadership in big data, IoT, AI, machine learning, 5G, deep learning, predictive analytics, cloud, edge, and data science. He is recognized among the Top 10 Global Influencer and Thought Leader by renowned institutions.
Erik Brynjolfsson, @erikbryn
Followers: +189K
He is the Stanford Digital Economic Lab director, which researches enhancing the economy with digital technologies. He is a professor at Stanford and an author of machine learning books.
Antonio Grasso, @antgrasso
Followers: +184K
He is a digital entrepreneur and startup mentor. He writes about the latest tech and innovation in AI, ML, deep learning, IoT, computer science, and blockchain. He is also an author and speaker.
Dr. Sally Eaves, @sallyeaves
Followers: +116K
She is a professor and focuses on innovation, tech, and education. She runs businesses related to AI, Cloud, IoT, and industrial IoT. She is an advocate of sustainable education systems.
Nicolas Babin, @Nicochan33
Followers: +86K
He is among the top social media influencers and a Key Opinion Leader. He provides technology consultation and speaks on a variety of technologies. He mainly tweets about AI, 5G, digital transformation, e-health, and sustainability.
Harold Sinnott, @HaroldSinnott
Followers: +77K
He is a Social Media and Digital Marketing consultant and a top-ranking influencer in digital transformation, emerging technologies, and business intelligence. He trains business leaders to enable them to deliver value transformation. He tweets about AI, 5G, IoT, and automation.
Dr. Marcell Vollmer, @mvollmer1
Followers: +70K
He is Director at BCG and a digital transformation expert. He writes about innovation, new business models, restructuring and reorganization businesses, and the global supply chain. He led many successful businesses throughout his career.
Marcus Borba, @marcusborba
Followers: +40K
He is among the top global thought Leaders and Influencer in AI, Machine Learning, Data Science, Bigdata Analytics, and IoT. He is an expert in modern Digital Transformation. He tweets about machine learning books, deep learning news, and other ideas in tackling contemporary challenges in the way of machine learning.
Catherine Adenle, @CatherineAdenle
Followers: +38K
She is a technology enthusiast. Her tweets cover AI, ML, Data, and Cybersecurity. She is a Certified Change Management Professional and often tweets about Career advice and provides motivational content. She is also a strong advocate of diversity in the workplace.
Vinod Sharma, @vinod1975
Followers: +36K
He is FinTech CTO, Digital Transformation Leader, and a Speaker. He is a Researcher and an expert on applying Machine Learning, Data Science, Bigdata Analytics to SMEs.
Helen Yu, @YuHelenYu
Followers: +32K
She is a Chief experience officer and focuses on improving user experience in digital transformation campaigns. She researches creating human-centric technology. She tweets about AI, Blockchain, Marketing, IoT, and Cyber Security.
Giuliano Liguori, @ingliguori
Followers: +28K
He is a famous Digital Transformation Leader and Innovation Manager. He tweets about Thought Leadership, Fractional Executive Services, deep learning, and the latest AI advancements.
Amitav Bhattacharjee, @bamitav
Followers: +28K
He is a CEO at Tech Asia Lab, and his tweets are related to STEM fields. He is among the top Community & Tech Leaders and writes about Global Tech Trends & Technological Advances.
Lucian Fogoros, @fogoros
Followers: +26K
He is an expert in Industrial IoT, ICS, Cybersecurity. He tweets about AR, AI, IoT, and education. He is an advocate of digitalization and ML. He co-founded IIoT World, a platform that focuses on industrial IoT applications.
Ed Kwedar, @EdKwedar
Followers: +24K
He is an Experienced Information Technology Consultant And has Skills related to SaaS, Security, Storage Area Network (SAN), Server Architecture, and Database. He tweets about Technology, Cloud, IoT, Bigdata, ML, Cybersecurity, AI, and Blockchain.
Terence Leung, @TerenceLeungSF
Followers: +22K
He is an expert in Product Marketing and frequently writes about Autonomous Supply chains. He is among the Top 100 Global Thought-Leaders and an advocate of digital transformation, AI, and value engineering.
Sourabh Singh Katoch, @SourabhSKatoch
Followers: +13K
He is a data scientist, a machine learning engineer, educator, Open Source advocate. He mainly writes about AI Research, Data Science, Python Programming, and Development. His tweets comprise AR, machine learning news, new AI tools, etc.
Wilhelm Bielert, @wil_bielert
Followers: +12K
He has helped create media channels for large mobile network operators like Deutsche Telekom and E-Plus. He led important initiatives for different brands and leading retailers to deploy digital communications and transformation in recent years. He tweets about industrial IoT, AI, and all things Digital.
YueLi-HSR, @HsrYueli
Followers: +7K
He is a professor and the director of the graduate and postgraduate programs. He works as a health services research at the University of Rochester. His research concerns Medicare reforms in long-term care. E-Health, AI, ML, natural language processing, and Data Science.
Fausto Pedro Garcia Marquez, @faustospain
Followers: +5K
He is a Professor at UCLM in Spain and a crucial part of the Ingenium Research Group. His research includes Artificial Intelligence, Machine Learning, Data Science, analytics, Renewable Energy, IoT, and predictive maintenance.
Louis Bouchard, @Whats_AI
Followers: +1K
This Twitter account breaks down complex artificial intelligence advances into simple terms. From new AI tools to recent research articles, everything is covered. Also, the account provides various resources on all major platforms to learn AI.