Many people use Twitter to catch up with the daily news. More importantly, Twitter is now seen as the go-to source of the latest information for professionals and experts in the field of science and technology. Here is the list of the top twenty influencers in artificial intelligence (AI) and machine learning (ML) (along with their AI Twitter accounts) that you can follow to keep up with the latest development in AI and ML.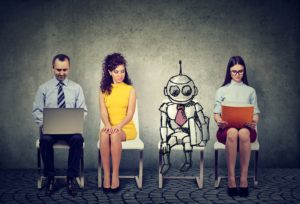 Followers: +274K
He is a top worldwide influencer since 2013, one of the TOP people to follow on Twitter. His interests include Data Science, Astrophysics, Machine Learning, Data Mining, and Space Science. He is a globally renowned speaker, Consultant, Big Data & Data Science advisor, researcher, and blogger.
Followers: +240K
He is an advocate of advanced education and thought leadership in big data, IoT, AI, machine learning, 5G, deep learning, predictive analytics, cloud, edge, and data science. He is recognized among the Top 10 Global Influencer and Thought Leader by renowned institutions.
Erik Brynjolfsson, @erikbryn
Followers: +189K
He is the Stanford Digital Economic Lab director, which researches enhancing the economy with digital technologies. He is a professor at Stanford and an author of machine learning books.
Followers: +184K
He is a digital entrepreneur and startup mentor. He writes about the latest tech and innovation in AI, ML, deep learning, IoT, computer science, and blockchain. He is also an author and speaker.
Followers: +116K
She is a professor and focuses on innovation, tech, and education. She runs businesses related to AI, Cloud, IoT, and industrial IoT. She is an advocate of sustainable education systems.
Followers: +86K
He is among the top social media influencers and a Key Opinion Leader. He provides technology consultation and speaks on a variety of technologies. He mainly tweets about AI, 5G, digital transformation, e-health, and sustainability.
Followers: +77K
He is a Social Media and Digital Marketing consultant and a top-ranking influencer in digital transformation, emerging technologies, and business intelligence. He trains business leaders to enable them to deliver value transformation. He tweets about AI, 5G, IoT, and automation.
Dr. Marcell Vollmer, @mvollmer1
Followers: +70K
He is Director at BCG and a digital transformation expert. He writes about innovation, new business models, restructuring and reorganization of businesses, and the global supply chain. He led many successful businesses throughout his career.
Followers: +40K
He is among the top global thought Leaders and Influencer in AI, Machine Learning, Data Science, Bigdata Analytics, and IoT. He is an expert in modern Digital Transformation. He tweets about machine learning books, deep learning news, and other ideas in tackling contemporary challenges in the way of machine learning.
Followers: +38K
She is a technology enthusiast. Her tweets cover AI, ML, Data, and Cybersecurity. She is a Certified Change Management Professional and often tweets about Career advice and provides motivational content. She is also a strong advocate of diversity in the workplace.
Followers: +36K
He is FinTech CTO, Digital Transformation Leader, and a Speaker. He is a Researcher and an expert on applying Machine Learning, Data Science, Bigdata Analytics to SMEs.
Followers: +32K
She is a Chief experience officer and focuses on improving user experience in digital transformation campaigns. She researches creating human-centric technology. She tweets about AI, Blockchain, Marketing, IoT, and Cyber Security.
Followers: +28K
He is a famous Digital Transformation Leader and Innovation Manager. He tweets about Thought Leadership, Fractional Executive Services, deep learning, and the latest AI advancements.
Amitav Bhattacharjee, @bamitav
Followers: +28K
He is a CEO at Tech Asia Lab, and his tweets are related to STEM fields. He is among the top Community & Tech Leaders and writes about Global Tech Trends & Technological Advances.
Followers: +26K
He is an expert in Industrial IoT, ICS, Cybersecurity. He tweets about AR, AI, IoT, and education. He is an advocate of digitalization and ML. He co-founded IIoT World, a platform that focuses on industrial IoT applications.
Followers: +369.2K
Yann LeCun, Facebook's Chief AI Scientist and a professor at New York University, expresses his rational scientific opinions on AI and retweets reports that will keep you informed to date with the latest breakthroughs.
Followers: +22K
He is an expert in Product Marketing and frequently writes about Autonomous Supply chains. He is among the Top 100 Global Thought-Leaders and an advocate of digital transformation, AI, and value engineering.
Followers: +13K
He is a data scientist, a machine learning engineer, educator, Open Source advocate. He mainly writes about AI Research, Data Science, Python Programming, and Development. His tweets comprise AR, machine learning news, new AI tools, etc.
Followers: +12K
He has helped create media channels for large mobile network operators like Deutsche Telekom and E-Plus. He led important initiatives for different brands and leading retailers to deploy digital communications and transformation in recent years. He tweets about industrial IoT, AI, and all things Digital.
Followers: +7K
He is a professor and the director of the graduate and postgraduate programs. He works as a health services research at the University of Rochester. His research concerns Medicare reforms in long-term care. E-Health, AI, ML, natural language processing, and Data Science.
Fausto Pedro Garcia Marquez, @faustospain
Followers: +5K
He is a Professor at UCLM in Spain and a crucial part of the Ingenium Research Group. His research includes Artificial Intelligence, Machine Learning, Data Science, analytics, Renewable Energy, IoT, and predictive maintenance.
Followers: +4K
This Twitter account breaks down complex artificial intelligence advances into simple terms. From new AI tools to recent research articles, everything is covered. Also, the account provides various resources on all major platforms to learn AI.
Followers: +1.5M
Former CEO of Google China, Kai-Fu Lee, is a prominent figure in the AI world who posts on social media about the latest developments in technology. Being a venture capitalist firm creator also showcases the most exciting AI entrepreneurial ventures. His account also covers significant AI updates. The pioneering AI expert and a leading writer of speculative fiction join forces in AI 2041 pioneering a mixture of creative narration and scientific prediction to actually respond to an important question: How will artificial intelligence transform our world in the next two decades?
Followers: +274.8K
This account is a decent choice if you want to pursue both a firm and its chief. Demis Hassabis, CEO of Deepmind, commonly posts what really is happening over there and experimental studies with more advanced Artificial intelligence problems. He believes that AI allows us to discover, assume, work collaboratively, generate, interact, and do a wide range of other stuff. By greater understanding of varied types of cognition, we can use this awareness to motivate the advancement of novel computers capable of learning to identify and solve problems on their own.
Followers: +8K
Marek Rosa, CEO of GoodAI.com and KeenSWH.com, is very much in the sector. His Twitter account will keep up to date on his projects and will communicate visitors with some other AI-leading startup companies. He is presently focusing on tools that will unlock your creative thinking such as never before. He believes this is one of the most substantial things.
Followers: +702.7K
He tweets about the up-to-date workshops and meetings and keeps dropping the best fresh ML and AI-related initiatives launched on Coursera. He is a Coursera Founder, former chairman of Baidu AI Group, and a regular fellow of business group meetings. Dr. Ng is a trendsetter in machine education and online training, and his research in AI has transformed the lives of numerous individuals. He has published or co-authored over 200 scientific articles in machine learning, robotics, and related disciplines. He was given the name to the Time 100 list of the world's most significant people in 2013.
Followers: +135.9K
Bernard Marr is a major figure in the sector, has written numerous best-selling books, made a contribution to Forbes, and served as a technology consultant to the world's most profitable companies. His Twitter account is well highly valuable because it does provide an industry overall picture from one of the most influential industry-leading thinkers. He has published 21 best-selling books, publishes a weekly column for Forbes, and recommends and mentors many of the world's best-known institutions.
Followers: +59.9K
Nige Willson worked as an executive manager at Microsoft for over twenty years before establishing We and AI, a charitable organization institution that teaches kids about AI, and awaken AI, a firm that offers management consultancy services to organizations looking to incorporate AI tools into their cloud platform. On his Twitter feed, he gathers the best AI stories based on his deep knowledge of innovation. Nigel is a worldwide speaker, endorser, and consultant on AI, entrepreneurship, and future technologies (ranked amongst the top AI influencers in the world)
Followers: 999.3K
John Carmack is an individual AI research scientist who analyses innovative brands and advancements as well as demonstrates the AI business in particular.
Followers: +2.2M
Lex Fridman is an AI research scientist who, in particular concerning his industry accomplishments, shares a podcast in which he welcomes important and powerful patrons to talk about a wide range of AI-related subject matters. On Twitter, he ponders on ML and AI and frequently posts new podcast events.