In banking and other commercial and service industries, decision-makers are using digital transformation to lower operation costs and to free employees from repetitive manual tasks.
Although each bank chooses its own digital banking transformation strategy, some of the common automated tasks include data entry, online retail transactions, sorting and forwarding mails, and acknowledging receipt of transaction requests.
Moreover, while there are many underlying technologies that have made digital transformation in the banking industry possible, the greatest impact has come from implementing Robotic Process Automation.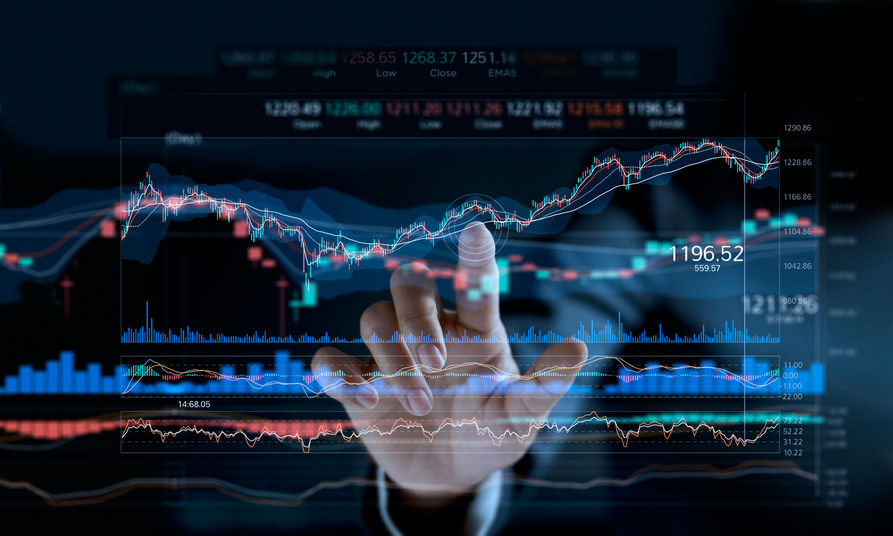 What Is Robotic Process Automation (RPA) In Banking?
RPA technology is a combination of robotic automation and Artificial Intelligence (AI) to learn and automate simple human activities.
The simple human activities, which you can automate through RPA are those that are repetitive in nature, and follow a set of rules and steps to accomplish.
By using RPA to automate back-end tasks, the banking industry has managed to revolutionize the way it does its business.
Moreover, through RPA, the banking industry has managed to carry out digital transformation without having to overhaul their existing IT infrastructure completely.
Moreover, digital transformation in the banking industry through RPA has improved the worker's workplace experience. Employees can now move away from working on monotonous tasks and concentrate on complex and engaging tasks.
Digital Transformation Examples in Banking
Institutions in the banking and financial industry that have used RPA to implement digital transformation can attest to its ability to lower operation and labor costs.
Let us look at the experiences, use cases, and successes of digital transformation that some banks have reported.
OCBC Bank in Singapore
OCBC CEO Samuel Tsien reported that its customers have started to enjoy the benefits of digital transformation. On the other hand, Tsien said the banking is also benefiting from lower costs of operation, thanks to the ongoing digital transformation.
While the bank is implementing digital transformation to streamline operations, it does not plan to create a digital banking strategy outside of conventional banking.
That approach shows how RPA can help banks to enjoy the benefits of digital technologies, without having to do away with the conventional banking model.
RPA Use Case at OCBC
For instance, OCBC can now adjust and process home loans within a minute, down from 45 minutes.
Their RPA bots check a customer's eligibility for a home loan repricing, and then it recommends the best re-priced options. It then drafts a recommendation email stating as much to the customer.
Their strategy is to use digital transformation to increase accessibility to its financial services, thereby, eliminating the need to apply for a digital banking license.
So far, Tsien has said they have been spending around 12% of their budget on digital transformation, which excludes wages for its IT staff.
Onboarding Employees
Moreover, OCBC reported it had set aside a budget of $15 million for use in educating its employees on the importance of embracing digital technology.
He further said employees need to upgrade their skills because digital transformation is the future; not just at work, but also at a social and personal level.
At OCBC, digital transformation has seen the number of branches drop by 14% in many of its markets across Asia, except for Malaysia, and the headcount of tellers drop by 15%.
However, he says they have not laid-off any staff. That is because they always redeploy their staff for other operations.
Automation Benefits at OCBC
Moreover, in Singapore where the OCBC sales team that numbers 2,700 is digitally equipped, the sales revenue has increased three-fold.
Moreover, 87% of the bank's financial transactions and 70% of international remittances are digitally processed. Those figures exclude ATM transactions.
Overall, Tsien's said they expect the bank's cost-to-income ratio to drop from their average of 42.7% to 40% by 2023, as more customers opt for digital transactions.
Sumitomo Mitsui Banking Corporation
In Japan, banks such as Sumitomo Mitsui are leveraging on RPA to lower their operation costs, in the face of low-interest rates.
In 2017, Sumitomo Mitsui reported that through RPA, it had reduced the time it took to execute manual tasks by 400,000 hours, which is equal to 200 Full-Time Equivalents (FTEs) for a full year.
Cost Savings and Efficiency
In other words, through automation, it had eliminated manual tasks, which required 200 workers working full time, to accomplish within a year.
In that regard, the firm hopes to scale RPA implementation in order to save up to 3 million human work hours by March 2020. In terms of a human workforce, the RPA bots are doing what 1,500 employees can do annually.
Benefits Transferred to Customers
For its customers they will get to more benefits of retail banking transformation brought by RPA, starting from April 2018. To make that possible, the bank collects the investment and asset data of each customer and sends it as a package to the customer's banker.
All that happens on the morning of the day the customer has an appointment at the bank. To cement the digital transformation process, Sumitomo Mitsui offers its employees RPA courses to promote its use and enhance their skills.
DBS Bank
DBA Bank is also one of the best digital transformation examples in banking; on November 30, 2017, DBS in partnership with IBM launched an RPA Centre of Excellence (CoE) in Singapore.
The center is the first of its kind in the region, and it has proven to be quite a success in helping DBA implement digital transformation.
DBS Bank's Success in Digital Transformation
The decision to launch the CoE was in response to the technological gap experienced by banks that had seen the benefits of RPA automation and wanted to scale it beyond back-end processes.
Within five months of launch, DBS had succeeded in automating over 50 complex business processes in the banking sector.
Digital Transformation in the Banking Sector
It is now evident that digital transformation through technologies such as RPA is the future of the banking and financial industry. RPA has proven itself as an effective tool in cutting costs of operation, increasing efficiencies, and shortening execution times of manual tasks.
Have you started your digital transformation in the banking industry? Contact us to start your digital transformation today.