IFTTT is the acronym for the programming conditional declaration "if this, then that." It is a company-provided software program platform that connects apps, devices, and services from distinct developers intending to cause one or more automation involving those apps, devices, and services.
Zapier is packing onboard more integration and workflow automation platform that supports thousands of the most popular apps. Both easy automation is without problems executed in each app. However, a few personalization settings in IFTTT are better designed and extensively improve user satisfaction when you set automation for personal use.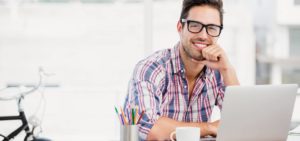 Below are some well-suited alternatives to integrate various third-party services:
Hubspot Operations Hub
HubSpot Operations Hub (previously PieSync) is another example of an integration platform for marketers. Powered by HubSpot's CRM, it can help you with data quality control, programmable automation gear, and information sync.
Even though UI isn't always quite intuitive as it may be, the HubSpot academy's elaborate tutorial base can help in sorting it out. There is no better place to examine all approximately the apps and capabilities HubSpot has to provide.
LeadsBridge
It is a splendid platform for lead management that permits medium-to-platform integration, target market tracking, online-to-offline monitoring, etc.
It has specialized tools that are designed especially for commercial enterprise teams. These consist of its iPaaS answer, which lets you manage your whole IT infrastructure from one vicinity, and the capacity to sync your CRM, touch lists, and emails with social media platforms and Google commercials.
LeadsBridge has a well-apt track record regarding maintaining user data secure and complying with legal privacy guidelines consisting of GDPR.
Make
It has many integrations and a neat drag and drops user interface. With Make (previously Intergromat), you may create custom integrations as complex or as easy.
Make gives a free plan, which is notable for freelancers with budget constraints and folks who want to take the app for a trying-out experience.
The visual editor and coding alternatives (HTTP and JSON) also offer great creative freedom for humans acquainted with coding.
Huginn
Huginn is a free and open-source app for automating tasks for commercial enterprise groups, allowing plenty of creative freedom for developers. It is free is just incredible for everyday users.
App developers have embedded its lifecycle-based records tracking to ensure maximum data security for its users.
Microsoft Power Automate
Microsoft energy Automate brings on some excellent capabilities like automated workflows, robotic process automation (RPA), and several templates to apply as an advantage. Indeed, it's a perfect choice for human beings acquainted with or already familiar with Microsoft products.
It'd be perfect for folks who already use different Microsoft products and aren't afraid to spend a while mastering the platform.
Outfunnel
Our funnel is the high-quality integration platform for sales and advertising specialists through all methods. It unites loads of apps that target pursuing both advertising and income desires.
Our funnel is a clean-to-use tool that facilitates small and medium-sized companies to create their advertising campaigns with the help of terrific integrations they offer.
Their listing of integrations consists of fundamental CRMs platforms like Airtable, Pipedrive, HubSpot CRM, Copper, and a few advertising automation applications like ActiveCampaign, and Mailchimp.