Edge computing has been derived from the increased convergence and integration of a number of traditional distinct disciplines which include cloud computing, on one hand, mobile computing as well as the Internet of Things (IoT).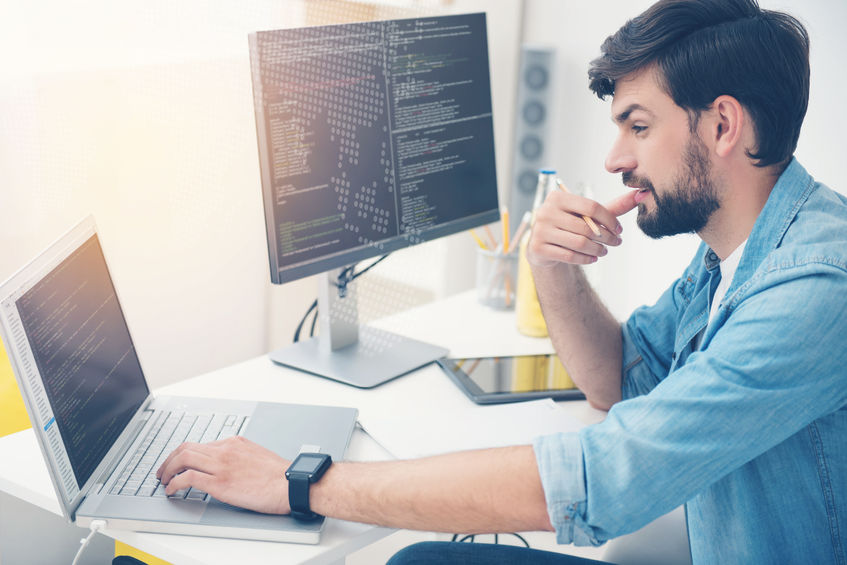 All this has been brought together by the advanced nature of the technologies used in networking. The main reason behind this is to provide users with a product that assures the security of the data of the client, an assurance of efficiency, low latencies and ensure there is cost-effectiveness. Basically edge computing is an evolution of cloud computing to be able to serve clients in an efficient and better way.
With developments in technology which have prompted the proliferation of IoT devices, edge computing has been seen as the most preferred technology for a number of applications in various sectors. This has been attributed to its low latency data processing feature.
The exploration into edge computing comes with the following advantages.

Latency
Edge computing works at a speed of light and this is one of the reasons why it is being embraced at a very fast rate. The cloud technology has to process a command, send a compressed representation of it to the cloud; the cloud has to un-compress the command before processing it and send an echo back. Therefore there is a delay in the execution of a command.
Edge computing will be preferred because of speed, as once one sends a command from one computer to a different computer, the communication is instant.

The security features of an iPhone, are internationally acceptable. This can be characterized by doing encryption and storing biometric information on a device, Apples offloads a ton of security concerns from the centralized cloud to its diasporic user's devices. Poorly managed internet services have cost a lot to the consumers in terms of loss of data, as well as access to the data by unauthorized persons.
Edge computing is personal and assures privacy as well as security for the data that it manages. To explain the issue of privacy and security, Giants like Google, Microsoft, and Mozilla have migrated their browsers to edge computing for reasons of security and privacy.

Bandwidth
Edge computing allows for bandwidth saving by being smart enough to allow for saving of only important information and discarding whatever that is not considered important. Big multinational companies have embraced on edge computing due to the savings being made on costs of the bandwidth. Edge computing has the ability to process and store data faster, enabling more efficient real-time applications that are critical to companies.

Applications of Edge Computing
Edge computing has been embraced to a number of applications across different industries. Some of the examples that may depend on edge computing for improved performance, productivity and security include the following.
Fleet Management
Providers of logistics services normally rely on IoT telematics data to manage their operations effectively. The decisions of drivers are dependent on vehicle-to-vehicle communication and information from backend control towers in making decisions.
There are geographical locations that have either low connectivity or signal strength that might be limited and this is a setback to the speed and volume of data transmitted between vehicles and backend cloud networks. With the advent of edge computing, fleet vendors will seek efficient means of network transmission to maximize the value potential of fleet telematics data for vehicles traveling to distant locations that may be having low connectivity.
The computation capabilities will reduce the bandwidth in close proximity of fleet vehicles, as there will be no need to send information to a centralized cloud and wait for feedback hence a reduction in running costs.
There will be effective vehicle-to-vehicle communication as there will be coordinated traffic flows between fleet platoons, as Al-enabled sensor systems deployed at network edges will communicate insightful analytics information instead of raw data as needed.
Predictive Maintenance   
It has been argued that the manufacturing industry heavily relies on the performance as well as the uptime of automated machines. When the automated machines break down the minus warning, they create a lot of losses to the companies in terms of times that are spent to repair them or have an overhaul of the same machine as well as the inconveniences caused. The unexpected service interruptions normally come with lots of losses.
If processing industries are well equipped with edge computing, the IoT sensors will be able to monitor the working state of the machines and be able to warn in good time when there are signs that call for the maintenance of the machines.
When such anomalies are recognized in good time, it will allow for the workforce to perform corrective measures or predictive maintenance early enough, to stop the issue from escalating and putting all operations at a halt. This will result in a lower cost of maintenance, improved operational effectiveness of machines and high returns for manufacturing industries.
Voice Assistance
Voice assistance technologies, for example, Amazon Echo, Google Home, and Apple Siri have been known to be pushing boundaries of Al.  The fast-growing consumer technology segment requires advanced Al processing and low-latency response time to deliver effective interactions with end-users.
The involvement of Al voice assistance capabilities needs technology that goes beyond computational power and data transmission speed. The success of the technology is further dependent on the privacy and data security capabilities of the technology and this is assured by edge computing.
The prevalence of edge computing in the voice assistance segment will hold equal importance for enterprise users as employees working in the field or in the manufacturing line can be able to analyze useful information without interrupting manual work operations.

Conclusion
With edge computing, massive data which is generated by a number of IoT devices can be processed at the network edge instead of transmitting the data to a centralized cloud infrastructure due to bandwidth and energy consumption issues. Edge computing can provide services with faster response and better quality as compared to cloud computing. It is important that edge computing is integrated with IoT to offer services that are efficient and secure.