For years, filmmakers have immersed themselves in Stephen King's never-ending treasure of fantasy in the horror genre and beyond. Some of them were greater than most, but eventually, they all are fantastic. This article compiles the list of most acclaimed movies of Stephen King.
Table of Contents: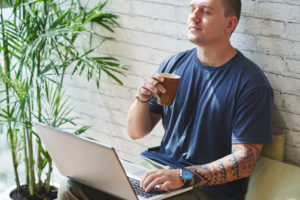 Dreamcatcher (2003)
Dreamcatcher is the tale of four teenage friends who execute a courageous act and are transformed by the uncanny forces they get in exchange. Years later, while on a hunting trip in the Maine forests, they are engulfed by a blizzard, a violent storm in which something much more mysterious passes. When faced with the task of stopping an alien army, the friends must first avoid a military vigilante from slaughtering innocent people, then tackle a challenge to their friendship. Finally, they are confronted with unimaginable terror, with the world's destiny hanging in the balance.
The Running Man (1987)
In the year 2019, America is an authoritarian state where "The Running Man," a game show in which inmates must escape to safety to prevent a gruesome death, is the most famous television show. After being branded a scapegoat by the authorities, an incarcerated Ben Richards has the chance to return to the outside world by competing on the dangerous game show. Still, the insane host, Damon Killian, has no intention of allowing him to go.
IT (2019)
Derry is a small town in Maine. A tiny town is plagued with a horrific curse. Every 27 years, an ancient creature emerges from the sewers to prey on children's terror. Pennywise has grown hungry after its loss in 1989 and is now back with a vengeance. If the losers club does not beat him this time, their greatest nightmare will come true because there will be little that will save them.
Cujo (1981)
Donna Trenton is a disgruntled suburban housewife whose world is turned upside down after her husband discovers she is having an affair. Brett Camber is a little boy whose only friend is "Cujo," a Saint-Bernard who a rabid bat attacks. Donna, worried about his marital problems, takes her 5-year-old son to Brett Cambers' father's car shop while Vic, Donna's husband, is away for work. The car breaks down, and "Cujo" becomes ill.
Pet Sematary (1989)
The Creed family's cat is killed after walking into the highway after moving into their new house. Jud, an elderly friend, instructs Louis to bury the dead feline in a pet graveyard behind an isolated hill. The cat resurfaces at the Creed home not long after, but he is not the same. The once-docile feline has become violent and aggressive. When a loved one is killed in an accident, Louis buries him in the same spot in the hopes of reviving him. Regrettably, he unleashes even worse than he expected.
The Mist (2007)
A violent storm strikes a Maine area, followed by an advancing cloud of mist the next morning. Many people, including artist David Drayton and his five-year-old son, become stuck in a local grocery store as the mist rapidly engulfs the town. The inhabitants soon learn that the mist is home to a variety of terrifying, unearthly beings that have invaded into an inter-dimensional rift, presumably created by a nearby military base project. The terrified citizens feel compelled to survive this cataclysmic disaster as the world around them turns into a literal Hell-on-Earth.
The Dead Zone (1983)
Johnny Smith, a teacher, is involved in a terrible crash that puts him in a coma for five years. As Johnny regains consciousness, he learns that he has the power to decipher a person's life just by having direct communication with them. As the local cops learn about Johnny's "abilities," they assign him to a murder investigation. Johnny's skills quickly bring him into more difficulties than he can manage.
The Shawshank Redemption (1994)
Andy Dufresne is sentenced to Shawshank Prison for killing his wife and her secret boyfriend. At first, he feels isolated and alone, but he soon learns that there is something deep inside the body that no one can penetrate or reach ' HOPE.' Andy befriends jail 'fixer' Red, and Andy exemplifies the importance of having hopes. His bravery and desire bring us into a future full of creativity, courage, and passion, thanks to his spirit and dedication. Will Andy be able to realize his ambitions?
Misery (1990)
Annie Wilkes, a retired nurse, saves novelist Paul Sheldon. She appears to be his greatest fan after a severe car accident. Annie takes him to her isolated cabin to heal. Still, her fascination takes a grim turn as she learns that Sheldon is murdering one of her favorite characters from his books. Annie becomes more controlling, sometimes brutal. She pressures the author to change his writing to fit her perverse fantasies as Sheldon devises escape strategies.
Stand By Me (1986)
Gordie Lachance, now in his late thirties, is shocked to learn about the death of a dear friend while reading the local newspaper. He recalls how, back in Oregon, in the hot summer of 1959, he and three good mates, Chris, Teddy, and Vern, embarked on a life-changing adventure. The reports of the death of a missing twelve-year-old boy piqued their curiosity. They decided to trace the train tracks and become heroes by first discovering his corpse. Unfortunately, Ace Merrill and his band of bullies, the local tough, did as well. Growing up may be challenging at times; however, making genuine mates can be much more difficult. Will it be easier to live if you stand with me?
The Shining (1980)
Jack Torrance, a writer, is interviewed for the winter caretaker's role at the remote, ancient, massive, and stunning Overlook Hotel. Jack is accompanied by his wife Wendy and his son Danny. Danny, it so happens, has a mystical ability known as "The Shining." On their first day at the Overlook, Danny encounters Halloran, the hotel chef, who tells him about the hotel and the mysterious Room 237. Danny begins to have nightmares as the days pass. Jack starts to spiral into paranoia, becoming more violent, to the extent that Danny and Wendy believe Jack is planning something evil.
Carrie (1976)
It is Carrie White's tale, a young girl, raised by her overbearing, devout mother Margaret in a near-seclusion. Miss Collins harshly chastises Carrie's classmates when an awkward experience in the showers encourages them to tease her mercilessly. However, one of the students regrets her behavior and begs her boyfriend to accompany Carrie to the senior prom. The other students hatch a scheme against Carrie to exact vengeance. Still, things go wrong when Carrie's strange psychic abilities are released at the school prom.