Here's a recent update from PDFlite: every tool can now be used as a desktop app!
PDFlite is sponsored by PDF.co and ByteScout providing a range of useful PDF data extraction tools that can be used for multiple purposes. Should you require form filling or signing, PDF conversion to text, image, or JSON formats, PDF splitting, and merging – PDFlite can do it all! Moreover, there's a new PDFlite app recently released that allows splitting PDF into single pages.
PDFlite is NOT suitable for programmers or those who need to automate, check PDF.co Web API instead.
From now, you can use every PDFlite app on your desktop for your convenience.
How to Install PDFlite in Google Chrome
Check out this simple animated walkthrough showing how to install a PDFlite on your computer if you browse in Google Chrome.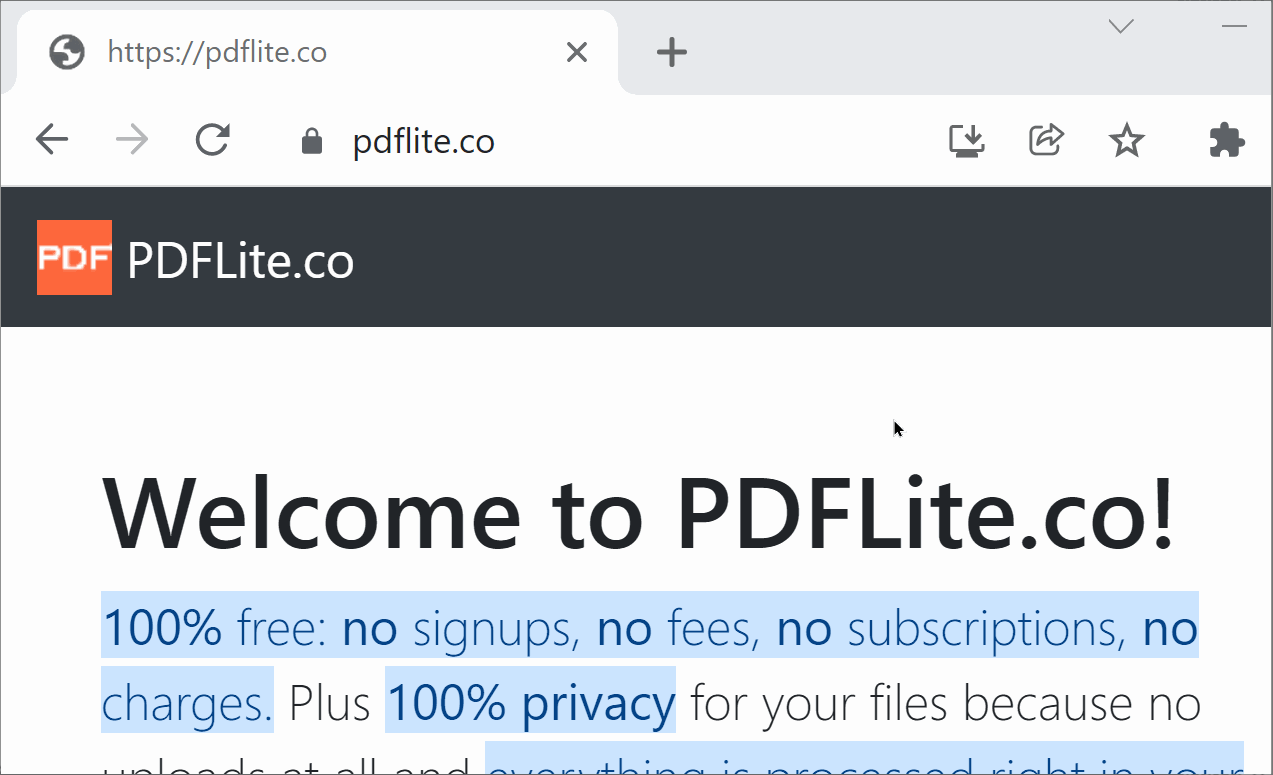 How to Install PDFlite in Microsoft Edge
This video guide will illustrate how to install PDFlite as a desktop app if you use Microsoft Edge.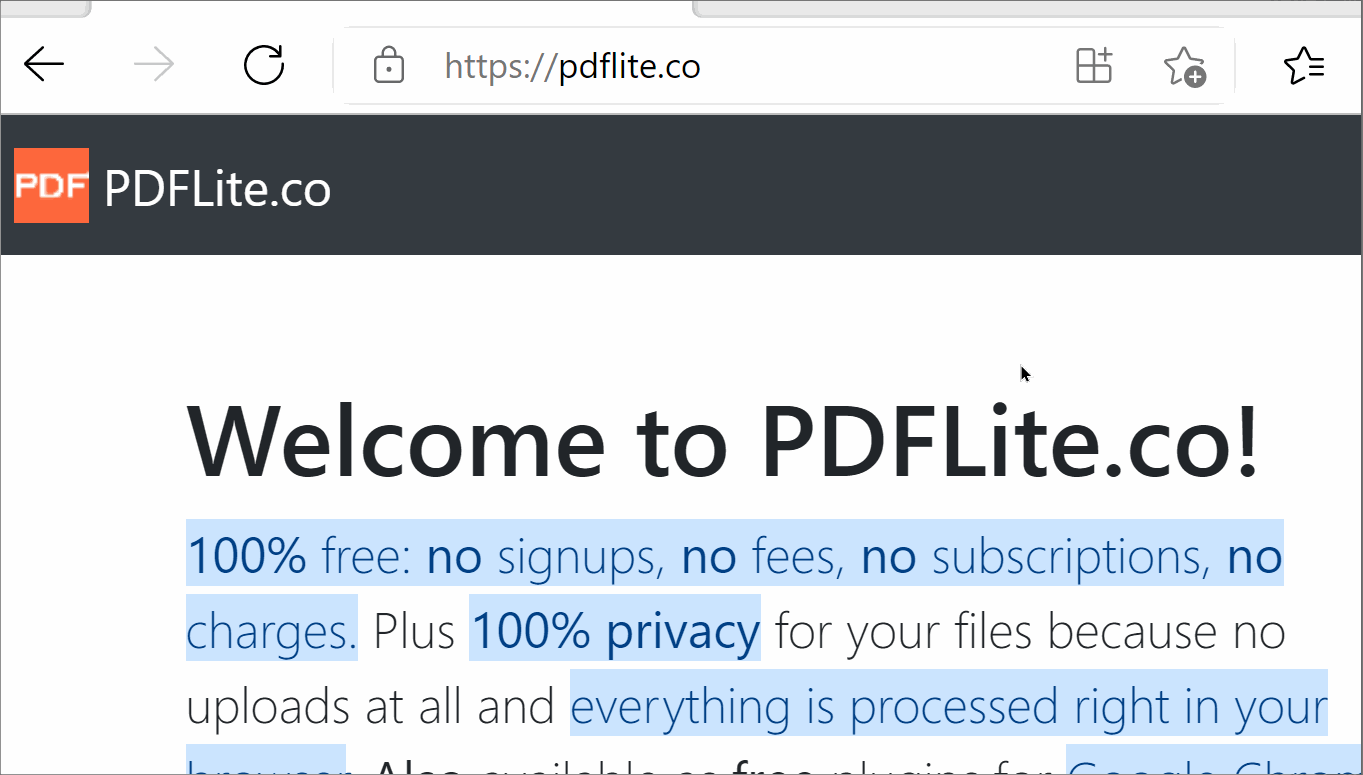 List of PDFlite Apps Available
Here's the complete list of all PDFlite available for everyday use to perform different PDF activities.
So, what exactly can you do with the help of PDFlite apps?
You and fill and sign PDF forms by uploading and processing the document straight in your browser. The tool allows adding checkboxes, digital signatures, text, and more.
If you need to save a page in JPEG format, this app will come in handy. All you need to do is upload a PDF and convert it. You can select multiple pages and convert them as separate images handed to you in a ZIP file.
This app extracts unstructured and unformatted text from PDF or scanned PDF using advanced OCR.
Extract JSON representing raw text from PDF files. You can easily extract all PDF pages or select only the pages needed.
This handy app allows protecting your PDF file by turning it into an image and adding a watermark to it.
This highly accurate app with advanced OCR allows extracting text from JPG and PNG images.
You can generate your own PDFs from JPG and PNG images with a prior page adding and re-arrangement.
These 2 apps can offer fast PDF splitting and merging multiple PDF documents unlimitedly.
This new app perfectly splits your PDF into single PDF pages.
This handy tool is helpful when you need to see your PDF for further use with PDF.co Web API.
Other Great Features of PDFlite
This article was originally published at PDFlite Blog.