AI delivers an analytical advancement for robotic process automation (RPA), so it's only appropriate that the robots return the endorsement. RPA can assist users to solve the difficult challenge of AI implementation, so users bring AI into production quickly. This post is all about the important question: Can AI and RPA work together? Let's take a look at it in more detail.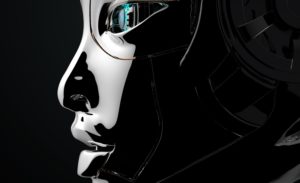 AI + RPA = Intelligent Process Automation
When RPA and AI merge, they create Intelligent Process Automation (IPA). IPA contains 4 basic technologies. These are Robotic Process Automation, Artificial Intelligence (AI), Machine Learning, and Natural Language Processing (NLP). These four technologies make smart business strategies that assume, understand, and adjust on their own. At its heart, it is a cluster of business-process advancements and next-generation instruments that exclude redundant, replicable, and regular assignments, all while enhancing client processes by facilitating exchanges and running up procedures.
By employing Intelligent Process Automation in business functions, firms can boost efficiencies and achieve new powers beyond mortal capabilities—such as processing huge records and applications daily, finding and fixing problems within each, and making advancement suggestions. In addition, IPA can produce distinctive, personalized client relations, directing to exceptional client experience and fulfillment.
The usefulness of both organized and unorganized data and the mechanization of redundant processes guarantee more profitable decision-making and fewer intervention effects in more accurate outcomes. If RPA is used to make bots allotted to automate the production of monthly administration information. This automation can eradicate mistakes shown in the procedure via manual data entry, enhancing the precision of these statements and many others. Also, the benefit of OCR can assist in speeding up data management and automating data extraction from many references.
So, How Does an Intelligent Process Automation Work?
IPA maintains the analytical power to operate with methods that include undeveloped data, making it a valuable technology to handle different use cases. By utilizing transfer knowledge, IPA uses the understanding attained from modeled assignments to crack other corresponding tasks. There are five use cases where intelligent process automation can be executed:
Payroll – Processing payroll redundantly every month is a long-winded and everyday duty for a company's HR team since it needs a considerable amount of measure devoted to data entry. The manual data entry usually results in errors that can drive to pauses in payment and disgruntled workers. IPA can decrease pauses by reviewing the consistency of worker information or details across numerous systems and verifying timesheets and deductions. IPA can also automate pay crafting methods, oversee advantages and expenses, and automate end-to-end payroll dealings to bypass errors and uncertainties.
Chatbots – One of the biggest users of chatbots is online shopping websites. Clients have various choices, special orders, product questions, etc., and executing a chatbot helps to improve their clients' shopping venture and take care of everyday, redundant duties. While chatbots can supply appropriate data, they may not be capable to achieve specific tasks independently. When combined perfectly, chatbots can provide data to an RPA bot to finish jobs like withdrawing an order or modifying amounts or delivery dates established on specific standards. This results in the enhancement of clients' shopping experience, and a decrease of the load on the overloaded client service managers.
Automation of the Corporate Inbox – In this, the IPA tool processes incoming emails, interprets the subject, and then directs them to a relevant subject specialist. For fairly straightforward cases, such as a modification of an address appeal, the IPA tool can pull the relevant data and put it into an applicable downstream procedure. An IPA tool can also pull and automate the management of any files from emails, such as PDFs, or Word files. The IPA tool is intelligent enough to handle the files and pull appropriate data and then insert it into another downstream procedure, such as a Customer Relationship Management method (CRM), for operations or warehouse for future concerns.
Invoice Processing – Automating the functioning of invoices is an activity that shows challenges to almost all big businesses. They generally accept invoices from different retailers, which indicates that most of these invoices virtually invariably include undeveloped data and are of different structures. Unfortunately, some tools that depend entirely on templates are not suitable to manage raw data. Intelligent process automation (IPA) tools, can manage this kind of data and more. IPA utilizes Optical Character Recognition (OCR), Machine Learning (ML), and Natural Language Processing (NLP) to comprehend the background of a file, allowing it to recognize and pull the data appropriate to the function without having to build a template for every interpretation.
Client – IPA can be employed to organize and pull suitable raw data from client records into a firm's digital administration technique. This results in enhanced precision and efficiency for onboarding new clients, pushing enhanced client satisfaction, and growing income for the business.
The Future of Intelligent Automation (IA)
The future of IA is unlimited. An illustration of the latest technology being devised that utilizes IA to deliver tremendous significance to the day-to-day dealings with technology is analytical automation. Analytical automation is an advancement of IA that utilizes big data, corresponding tools, diagnostics, and predictive analytics to build applications that imitate human manners. Utilizing natural language processing (NLP), image distinction, and other tools, cognitive mechanization tries to simulate more human manners, including passionate responses and other natural human exchanges.
For example, in a production setting, RPA simplifies business functions and decreases the chance of mistakes by automating redundant tasks and procedures RPA can also be utilized to predict inventory by utilizing data analytics to assess current inventory usage prices and gather that data to develop guidance.
Conclusion
RPA integrated with AI technologies presents a wide range of use-cases and can give substantial savings in terms of expense and period when applied correctly. A thriving RPA execution relies on selecting the proper tools and techniques for automation. In addition, a serious emphasis on the procedure itself will usher in the most significant developments. As organizations' RPA techniques continue to evolve, the execution of RPA combined with AI powers will persist to expand and quickly become the enterprise benchmark.