Great open courses were started online: School Of Data Courses
Anyone who is interested in the introduction and tutorials on working with data. School Of Data in their own words: "Whether you are a journalist, a data-nerd or working in human-rights abuses – we'll show you how to utilize data to deliver your message."
School of Data's Global Fellowship, Network Lab, and Curriculum Development are three programs that give participants and learners the best of data literacy.
The flagship Fellowship is a 9-month program for data-literacy practitioners, while the Network Lab provides a platform for members to run pilot projects exploring data literacy. The Curriculum provides numerous online modules, tutorials, and guides on the use of data.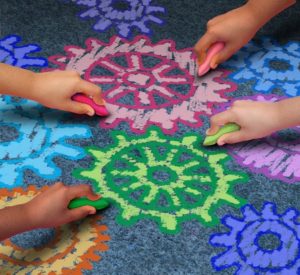 Great stand-alone online modules in the School of Data curriculum
The School of Data provides stand-alone modules, which means you can go through courses tailored to equip you with skills about data, data cleaning, extracting data, and mapping among other curated course modules.
The current version of these School Of Data provides the following modules:
Starting out on data fundamentals? School of Data's course on this topic covers all the basic concepts, including easing you into finding data through portals, sorting and filtering, and generally working with machine-readable data.
If you are working with data, be it a journalist or human rights crusader, integrating AI tools helps introduce predictive data models or other interactive tools. It means better monitoring and analysis of datasets, which is a mixed School of Data recently introduced.
If you work with spreadsheets, you might know about potential errors that can result from data visualizations. Using the Tactical Technology Collective's approach, you can analyze and work out data structures to reduce errors.
Learn about SQL Databases by mastering how to use the SQL language to work with datasets.
If you want to extract data from the Web onto your computer, this course gives you all the skills to do that.
'Data Pipeline' and Open Kit Data (ODK)
School of Data emphasizes using real data, a key component in going on what they call a data expedition. As the School of Data puts it, data expedition is a learning model that could first see you "go in circles, get lost, make mistakes," and likely not get what you want.
But to help the learner, the School of Data's expeditions follows something called a 'data pipeline.' Here you learn how to work with data all through as you hone your skills.
The data pipeline basically allows you to learn how to work with data through seven stages of defining problems, finding data relevant to the problem, including data extraction from PDFs, cleaning the data, analyzing it, and finally presenting the data as findings.
This great course also teaches the basics of mapping, making it easy to use online geocoding to create maps anyone can read- offline or online.
Quantum Geographical Information System (QGIS) is an open-source GIS tool you get to learn about from this course, allowing you to visualize data in a way that stands out in mapping. And to surmount challenges with mobile data collection, the School of Data provides for a tailored understanding and working with both the Open Kit Data (ODK) and Kobo Toolbox.
School of Data offline training
The School of Data offers so many online courses as described above. However, there is also offline training that seeks to train and empower locals with skills relevant to using data. The network, therefore, has a calendar of offline events coordinated by the team and local chapters of the organization.
The course mentions difficulties of scrapping data from PDF documents and if you are on Windows, ByteScout can help you with it! We have solutions for regular users and for software developers:
The first tool is the PDF Viewer desktop utility for Windows that is able to detect and extract tables from PDF as text, as XML, as CSV, as XLS spreadsheets (with adjustable options).
If you are a software developer and looking for an API (programming interface) then please check PDF Extractor SDK, read more information
about it here
PDF Extractor SDK is a commercial library but if you are working on a non-for-profit or for-charity project, please
contact us
and we will provide you with a free license.