Why technical support for developers over the phone is not working?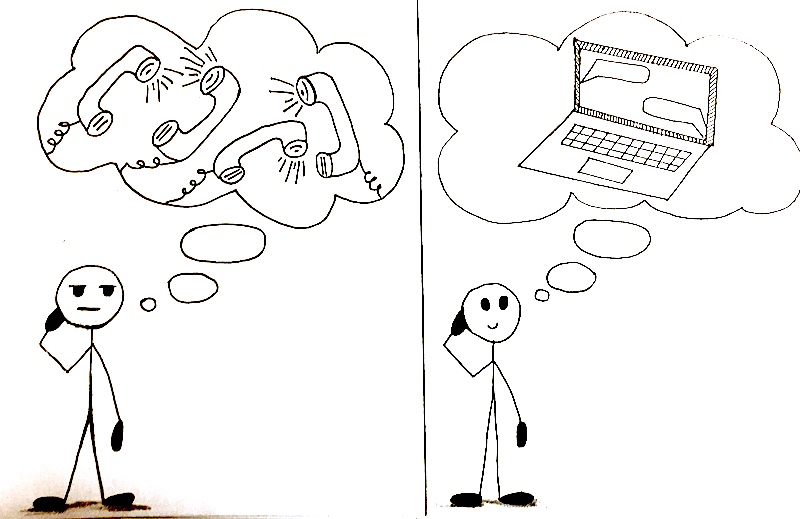 At ByteScout, we deliberately asking our customers to use our secure online customer support desk for technical support. And sometimes customers ask us: why you don't provide technical support over the phone?
Actually, in the past, we were providing technical support for our SDK products (which are used by programmers, software developers) and here are the advantages and disadvantages we saw:
Advantages of technical support over the phone:
Fun. Talking to a fellow developer is always fun: sharing what is the weather like, making a joke about the newest new .NET  version.
Emotional connection. Almost immediately hearing a voice instead of exchanging messages helps to establish an emotional connection.
Less stress for a customer. Making a call helps to reduce the stress especially if something is not working on the production
Major disadvantages
More time and more stress are required to resolve a complex technical issue. While talking over the phone reduces the stress and feels great but it actually slows down the resolution of the technical issue reported because it takes x5-x10 more time to provide a resolution for a complex technical issue over the phone especially when it comes to exchanging sample files, documents, links to documentation, code snippets.
Time zones: our SDK products are used by developers in the United States, Europe, India, and many other countries. It means that if we have customers in almost every possible time zone so we should be ready to answer over the phone at literally any time of the day or night. Yes, we can do this if you bought an enterprise license with a special support contract but it is not viable with standard fixed price licenses. A lot of Fortune-500 corporations are not able to provide 24/7 hours of technical support for developers over the phone (until you are a large enterprise customer paying a lot of money for this).
At the end of the day, we have to direct customers to our support desk anyway: Even with first contact over the phone in 99.99% of calls we had to create a support ticket anyway(!) and ask for an email address to be able to follow up, send a fix, update or a code snippet.
That is why we have decided that we better focus on providing a high quality "developers-to-developers" technical support for our SDK products.