Generally speaking, programmers tend to be introverts. Not many people choose to study for a job that will have them living inside four walls, albeit distinct walls at times, for the rest of their life.
If you add in the extra hours and the irregular scheduling, then you will find a very socially-limited programmer. In this technological era though, being alone is basically a choice considering the infinite possibilities of finding a date, partner or hookup.
There are many mixed stories about online dating; some are a complete success while others will leave you frightened for a week.
There are important factors to consider before signing up with an online dating service. The main thing to look at is its privacy features and statements.
How much information are they asking for? What kind of information is it? How does the site protect that information? Those are three simple questions to ask before deciding on where to start looking for love. Another factor that plays a huge role in the price.
Not all websites that require monthly or yearly payments are better than the free ones. It all depends on how you want to go about it. Anyway, we have done the hard part for you and have compiled good dating sites that can meet any need.
If you get queasy at the idea of going out to meet strangers, fear no more. Start by getting to know someone online before making it an official visit to a public place. Texting has made communication more efficient, but nothing beats face-to-face interaction somewhere fun and at ease. The most amazing things happen when you conquer your fear.
Here you will find a list of the best 10 online dating sites that will find you, someone, to warm up those cold nights with. Read the website description to determine which site suits your needs accordingly and sign up to see what happens! Start scrolling and gaining a bigger social circle all in the comfort of your home (at the beginning at least anyway).
20 online dating sites you shouldn't miss!
This is a great site for those looking to remain anonymous as long as possible and not destroy their chances at love by doing so. This online dating site protects your privacy, allowing you to get to know someone before revealing your identity. It is a slow process but one that is worth it at the end if you are considering a steady relationship.
An internationally known website thanks to their outstanding success rate in pairing up couples, this can be another option for serious dating. They offer a free version for those unwilling to pay. Their compatibility focused dating site gives you a better chance of connecting with someone faster than other sites.
If you have had enough of handling computers and programs, you can check this one out. Zoosk is the simplest and easiest online dating site out there. Sign up flawlessly and start dating at your convenience, with no endless questions to answer. It is straight to the point for those introverts looking for the same thing.
If you are a programmer that is over 30 and single, then this might be the place for you. It is also for serious relationships with more mature singles to pick from. Free and paid versions are available.
It has its headquarters in Dallas, Texas, USA, and supports 8 languages and 25 countries. That guarantees that you are bound to find a soul mate or a match.
This might sound snotty but do you feel like you have been successful in life? Do you want another person that has achieved similar success as you? Then welcome to Elite Singles, a place where you can meet fellow successful singles, who are ready to mingle.
The site has an app for those who prefer downloading one, which makes getting a date on it easy and fun.
As the name of the website implies, this is only for hookups and casual dating. If you are currently avoiding steady relationships, then the Adult Friend Finder is for you.
This site brings together singles that are not ready to settle down, but still want to enjoy a romantic relationship, even if it means a one-night stand. Who knows, this could turn out to be a long-term relationship for you!
We have a site especially for the women programmers where it empowers females to take the initial step towards online dating. As an added bonus, it keeps away those toxic and unsolicited messages from your inbox.
It is a win-win for men and women. Moreover, it is location-based, so no distant relationships that may end up wasting your time!
Forget about Tinder and consider this new application. You get to create a quality match, with no useless swiping. Only two versions are available. Welcome to cell phone dating.
If you want to skip the small talk and dive right into serious romantic action, then Coffee Meets Bagel is the dating site for you.
If there ever was a website for introverts, this is probably the cream of the crop. Filled with nifty tips to put all that shyness away, you are sure to meet another single introvert soon enough. It is one of the decently priced dating applications out there, though a free option also exists.
This is another online dating app with an extensive database of singles, plus cool perks, even in the free version. With various payments available as well, OkCupid is a popular dating site to date singles looking for casual or serious dating choices.
Just register yourself and answer a few questions about yourself. OkCupid will then shortlist the best matches for you, based on your answers.
Search for secret admirers on Tinder to get your perfect match. You can also like or dislike someone by swiping over their image. If you like them, and they like you, then you can start chatting.
That gives you a "better than real life" dating experience; no more guessing games when choosing a date! Just remember to post images with your best smile.
Do you need a dating app that helps you find a date from people you already know? Hinge helps you to do exactly that It matches you with friends on FaceBook, who are also looking for dates on Hinge!
Moreover, you can delete your profile when you find your match, which is what you want to do, once you find "The one."
Did you meet someone you felt attracted to, but you failed to get their contacts or wished they initiated contact? Well, Happn can help you meet single people, whom you have crossed paths before.
What is more is that they are all local, so you can meet them for coffee, if you are a match. While some may see this app as a "stalker's app," the fact is, it does a perfect job of connecting and matching local single programmers.
We know how easy it is to get along with people you share work or academic interests. The League is a dating app and site that helps you connect with other like-minded singles.
It connects you with those you share the same interests, based on their Facebook or LinkedIn profiles. Join them to connect with someone whom you share ambitions and relationship ideals.
Dating can be a daunting task if you seem to meet people who are anything but a perfect match for you. Chemistry is one site that is here to change all that by matching you with the right person.
They do it using what they call "chemistry" or "compatibility" methods. As a programmer, you will appreciate their couple-matching methods.
Clover can help you meet other singles that own an iPhone, Ipad, or Apple Watch, and are looking for dates. If you believe singles who own these high-end devices have something in common with you, then Clover believes it too.
The app is free-to-use, which makes it ideal for anyone looking for a potential partner.
If you believe that when it comes to dating there are plenty of fish in the sea, then Plenty of Fish is the perfect dating app for you. It boasts of users exchanging over a billion messages per month.
That is an obvious indication of an active community of singles. It serves singles from Canada, the US, UK, Ireland, Australia, among other countries.
FirstMet used to be AreYouInterested.com (AYI), and it helps you to find a date from your existing circle of friends and acquaintances. You can use it as a dating web service or download its app to your Android or iPhone device.
Its aim is to make sure your dating experience is as close to offline dating as possible. This dating site is more suited to mature individuals. If you are over 40, a divorcee, or a single parent, then this is a perfect dating site for you.
Badoo assures you of a hassle-free dating experience that will not flood your inbox with spam messages. You only need to complete your profile and upload your photo to get started.
Moreover, you can only send two messages to singles you have not matched with yet. That limitation helps to keep the site spam-free for all users. Overall, it is a great place to find local dates.
If you are a programmer living in the US or Canada, and you want to find a date, then Lavalife can help you out. It offers a 7-day trial, which helps to weed out jokers, but still gives serious singles ample time to find a perfect match.
They have been around since 2001, so they are definitely doing something right.
Conclusion – 20 Dating Sites for Programmers
That wraps up our list of 20 dating sites for programmers. If you have any experience with any of them, please share your experience in the comments section below. We wish you a happy dating.
About the Author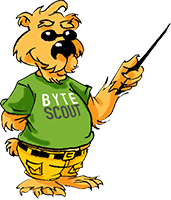 ByteScout Team of Writers
ByteScout has a team of professional writers specialized in different technical topics. We select the best writers to cover interesting and trending topics for our readers. We love developers and we hope our articles help you learn about programming and programmers.