If you see a spike in popularity from particular countries to your firm's WordPress site, along with a significant rise in spamming in remarks or through web forms, you may ban all access from those nations.
It's also possible that if your site isn't useful to individuals in particular nations, you'll get minimal or zero visitors from them. Then there's a sharp spike, your server's capabilities are depleted, and your website suffers.
Malware and bots, it turns out, are to blame for the load.
Several site managers then use WordPress to ban regions by IP address in order to protect their business and its users. We'll walk you over a couple of ways you may use geo-blocking on your WordPress website in this post.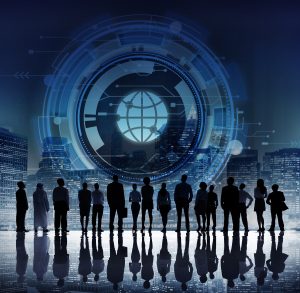 What Exactly Does WordPress Geo-Blocking Imply?
So before we can get started, let us just clarify what geo-blocking in WordPress entails. If you're unfamiliar with the word, it basically implies that you can prevent viewers' traffic—from visiting your company's site from other nations. IP addresses and unique identities for gadgets are used to block countries. Countries frequently have IP address groups, so if you want to restrict Russia, for instance, you'll need that IP address spectrum.
When faced with a bot infestation, website proprietors and admins sometimes turn to geo-blocking as a remedy. Nevertheless, based on their individual sites, every administrator determines the origin of bot activity. Although views differ, certain repeating ones, such as Russia and China, appear on almost everybody's ranking.
How Can You Prevent IP Addresses from Gaining Admission to Your WordPress Webpage?
You may use either a plugin or a direct method to establish geo-blocking on your WordPress site. Well, straight-up, we'll state that the manual technique is laborious and time-consuming. To ban country IP addresses in WordPress, we highly urge you to utilize the plugin technique.
Employing WordPress Extension to Restrict Access to a Specific Country
By using the addon, you may effectively prevent nations you don't wish to see. The hand approach necessitates altering core WordPress documents, inserting hundreds of pieces of repetitious script, and regularly upgrading the script. It's a substantial time commitment that may be better spent on anything more worthwhile. For your reference, we've included a couple of plugin alternatives below.
IQ Block Country Plugin
IQ Block Country is a component that only does one function: geo-blocking. We downloaded and examined it for the sake of this piece of writing.
Step 1. Go to your WordPress account and sign in. Then, under "Plugins," select "Add One."
Step 2. In the search window, put "iQ Block Country" and select the "Add New" option beside the headline. Select "Plugins" from the drop-down menu. In the section where the plugin is listed, select the "Download Now" button. =You will see a small pop-up that confirms whether or not you really want to take action. You may go ahead and click Yes.
Step 3. Go to the Homepage panel and choose "Settings," then "iQ Block Country." Select "Download New GeoIP Database" from the drop-down menu. This replaces the plugin with the most recent IP addresses allocated to machines linked to the Web in different regions.
Step 4. In the Nations to Block section, choose the territories you would like to restrict from the selection. Select "Save Changes" from the drop-down menu.
Wordfence
Wordfence is a famous WordPress safety plugin that includes geo-blocking functionality. Rather than utilizing a separate geo-blocking plugin, we propose implementing a WordPress security plugin.
Step 1. Go to the WordPress admin panel and download and enable the plugin, then try setting up geo-blocking.
Step 2. Choose Wordfence from the menu and go to Firewall.
Step 3. You will be able to view 2 distinct sections at the top of the screen. Select the Blocking tab from the drop-down menu.
Step 4. To move ahead, select the country tab in the following section.
Step 5. When it comes to nation banning in WordPress, Wordfence offers two alternatives. Choose both if you really want to restrict access to your whole site. Customers of Google Ads should simply prevent access to their login screen, according to Wordfence.
Step 6. Use the input field to type in the locations you would like to ban or choose from a menu. To finish the procedure, select Block chosen nations.
Employing the .htaccess file to block foreign IPs [Manual Method]
We strongly advise you to purchase one of the plugins listed above. Filtering country IP addresses manually in WordPress is a hectic approach.
To ban particular suspect IP addresses and ranges, you'd have to enter your WordPress settings and write hundreds of source codes.
Plus, tampering with the underlying components of a WordPress website, such as the .htaccess file, puts your webpage in danger of malfunctioning. This is due to the fact that even the tiniest code mistake might cause the entire system to fail.
If you insist on directly implementing country blocking, kindly make a new version of your site beforehand. If something goes awry, this procedure may spare you a lot of misery.
Step 1. Build an access control list containing the IP ranges of the locations you wish to restrict. There are various services out there that you can make use of to make this.
Step 2: From the list view, select the nation you wish to ban and produce an IP roster.
Step 3: For the export type, pick the .htaccess choice. The IP addresses will be saved in a text document generated by the program.
Step 4: After that, open the .htaccess document from the public HTML directory, perhaps by cPanel or FTP, to input the list.
Step 5: Save the .htaccess file after copying and pasting the information of the text document.
Ensure to refresh this database every another week or so to ensure that the data is accurate, as IP addresses fluctuate.
Conclusion
Blocking nations by IP address—or any other method for that matter—is not, according to us, a sensible answer. As we've seen, there are a number of drawbacks and ways to get around the barrier, so the advantages are greatly diminished.
A firewall is the greatest solution for protecting your website from harmful bots and hackers, which is why website administrators choose geo-blocking in the first place.