The real estate industry involves the inspection, marketing, and sale of physical properties. It includes residential, commercial and industrial buildings, as well as land. Real estate is a source of both wealth and jobs. Thus, it is a major economic driver.
 Real estate requires significant marketing and documentation. Technologies make it much easier to complete real estate tasks.
Use our tools to generate and fill PDF brochures or forms, such as disclosure.

Use our products to convert PDFs to images for digital sharing.
Use PDF.co to complete electronic digital signing of time-sensitive real estate forms.
Use our utilities to create spreadsheets of property and buyer/seller information.

Use our programs to create buyer/seller informational pages for a real estate website.

Use our Watermarking PRO to protect online or printed property images.
Use our barcoding tools to sort or auto-process documents. These tools also can track tools agents use on the go, such as tablets.
You can place barcodes on agent business cards, brochures, emails or yard signs. Sellers and buyers can scan the barcodes for property information. This includes map directions or even video tours.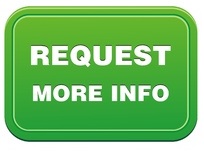 —————————————
POS systems

Invoicing

Customer displays

Order management
Patient identification

Medication management

Document classification

Sample labeling

Equipment identification
Package management

Item check in / check out

Order management

Vehicle identification

Equipment identification
Customer identification

Claim identification

Archive documents
Generate productivity reports
Label deliverable items
Track your equipment
Digital signature
Invoicing
Working with archived docs
Label your docs
Create supplier reports
Track hardware parts
Access to locked data
Process better structures for your learning algorithms
Choose cost-effective solutions
Working with malformed docs
Process mobile payments
Recognize any barcodes
Monitor IDs
Create databases
Share informational docs
Fill in brochures and forms
Protect and share digital images
Create buyer/seller documents
Create and sign legal forms
Generate sophisticated reports
Organize, track and analyze information