POS devices are largely used in the retail industry when the transaction is completed. It is a growing industry that gradually acquires more automation during the process of sale. POS is also often referred to as the point of service.
Moreover, current POS terminal software has additional features and functionalities that may be used for different purposes. New businesses regularly acquire POS systems in order to easily label products, scan, and changes prices if needed. You can use our tools in order to complete all these and more actions in POS industry.
Bundle our ByteScout BarCode Reader app with your hardware product. For example, BarCode Reader is pre-installed into POS-ready Elo Tablet by Elo Touch. Elo Tablet users have a decent way to decode linear, QR Code and other barcodes right from a live built-in camera;
Use our products to interpret barcodes. Keep in mind that it supports almost all barcode types and can read from live streams as well as from images;
Insert barcodes on your invoices easily using our PDF tools combined with barcode generation;
Embed our barcode reading SDK to reveal product information on customer displays;
Use our Spreadsheet SDK to generate consumption reports which can be easily shared with others – without any other spreadsheet software installed.
If you need to find a solution for your industry –>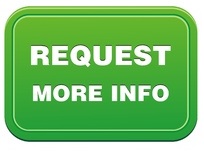 —————————————
POS systems

Invoicing

Customer displays

Order management
Patient identification

Medication management

Document classification

Sample labeling

Equipment identification
Package management

Item check in / check out

Order management

Vehicle identification

Equipment identification
Customer identification

Claim identification

Archive documents
Generate productivity reports
Label deliverable items
Track your equipment
Digital signature
Invoicing
Working with archived docs
Label your docs
Create supplier reports
Track hardware parts
Access to locked data
Process better structures for your learning algorithms
Choose cost-effective solutions
Working with malformed docs
Process mobile payments
Recognize any barcodes
Monitor IDs
Create databases
Share informational docs
Fill in brochures and forms
Protect and share digital images
Create buyer/seller documents
Create and sign legal forms
Generate sophisticated reports
Organize, track and analyze information