The legal industry provides information about and enforces laws. Attorneys, judges, police officers and courtroom staff all work in this industry. The legal industry has a drastic influence on personal wealth and safety.
 The legal industry is experiencing growing globalization, eco-consciousness, and other changes. Here are some of the ways Bytescout tools can support workers in the field.
Use our tools to create legal forms;
Use PDF.co to convert or sign legal documents, such as contracts;
Use our tools to create sophisticated reports for clients or court officers;
Use our tools to create informational webpages about legal processes or statuses. For example, clients can learn about how to file a motion or complaint. They also could read the results of legal surveys or get statistics;
Use our barcode generators and readers for ID security in court, a law office, etc;
Use our barcode tools to track case-specific documents;
Use our Spreadsheet SDK and/or PDF Extractor SDK to organize, track and analyze client information. These tools are also handy for assigning legal tasks to staff. Tracking case statuses, too;
Use our Screen Capturing SDK to record activities related to sensitive databases or documents.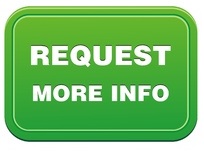 —————————————
POS systems

Invoicing

Customer displays

Order management
Patient identification

Medication management

Document classification

Sample labeling

Equipment identification
Package management

Item check in / check out

Order management

Vehicle identification

Equipment identification
Customer identification

Claim identification

Archive documents
Generate productivity reports
Label deliverable items
Track your equipment
Digital signature
Invoicing
Working with archived docs
Label your docs
Create supplier reports
Track hardware parts
Access to locked data
Process better structures for your learning algorithms
Choose cost-effective solutions
Working with malformed docs
Process mobile payments
Recognize any barcodes
Monitor IDs
Create databases
Share informational docs
Fill in brochures and forms
Protect and share digital images
Create buyer/seller documents
Create and sign legal forms
Generate sophisticated reports
Organize, track and analyze information