Hardware industry also refers to electronic equipment and computer industry that includes a variety of businesses involved in computer hardware design and components manufacture. The industry provides a wide field of automation and systems that are used for a better hardware understanding, reporting, and tracking.
Hardware sector is quite tough and cyclical grown between years 1975 and 2000.  It has a high level of the competition seeking to present more features at lower prices. With the help of online tools, you can make the processes within your business faster and more efficient.
Use our products to label deliverable items, making it easier to track them, and to significantly reduce the check in / check out process;
Use our tools to classify your documents (invoices, reports, blueprints, etc.) with a barcode classifier containing all the necessary tags and categories. With our Barcode Reader SDK this information can be easily gathered back even for a large number of documents, making the sorting and searching processes much quicker;

Generate order receipts on the fly with our easy-to-use tools;

Automate invoice generation with our PDF Generation SDK;
Label your equipment using our SDKs, making inventory management more efficient;

Generate productivity, financial or other reports automatically using our Spreadsheet SDK. You don't need any other spreadsheet software installed;

Track your equipment in real time using our Barcode Reader SDK. Note that it is capable of reading barcodes from camera streams, making it ideal to use its capabilities in a tablet or other portable device.
If you need to find a solution for your industry –>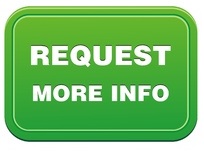 —————————————
POS systems

Invoicing

Customer displays

Order management
Patient identification

Medication management

Document classification

Sample labeling

Equipment identification
Package management

Item check in / check out

Order management

Vehicle identification

Equipment identification
Customer identification

Claim identification

Archive documents
Generate productivity reports
Label deliverable items
Track your equipment
Digital signature
Invoicing
Working with archived docs
Label your docs
Create supplier reports
Track hardware parts
Access to locked data
Process better structures for your learning algorithms
Choose cost-effective solutions
Working with malformed docs
Process mobile payments
Recognize any barcodes
Monitor IDs
Create databases
Share informational docs
Fill in brochures and forms
Protect and share digital images
Create buyer/seller documents
Create and sign legal forms
Generate sophisticated reports
Organize, track and analyze information