Logistics is a knowledge about how to organize and to implement a complex orientation. The elements known in logistics are physical (equipment, materials, and animals) and abstract (time and information).
As a part of supply chain management, logistics can be useful as it plans, implements and controls these elements as well as connects the point of origin and the point of consumption.
You can use Bytescout tools entirely in order to solve main tasks and problems in logistics:
Use our tools to label deliverable items, making it easier to track them, and to significantly reduce the check in / check out process;
Generate order receipts on the fly with our tools, which also work very well with the Barcode generation – eg. you can put some useful information, like tracking links, encoded in a QR code;
Use our PDF tools to generate invoices;
Label your vehicles using our SDKs, making their movement tracking and inventory management more efficient;
Use our PDF tools to gather information from archived documents, you can search for specific texts, even with a conversion of 3rd party scanned documents into searchable ones.
If you need to find a solution for your industry –>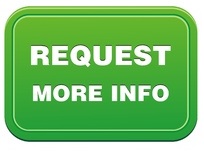 —————————————
POS systems

Invoicing

Customer displays

Order management
Patient identification

Medication management

Document classification

Sample labeling

Equipment identification
Package management

Item check in / check out

Order management

Vehicle identification

Equipment identification
Customer identification

Claim identification

Archive documents
Generate productivity reports
Label deliverable items
Track your equipment
Digital signature
Invoicing
Working with archived docs
Label your docs
Create supplier reports
Track hardware parts
Access to locked data
Process better structures for your learning algorithms
Choose cost-effective solutions
Working with malformed docs
Process mobile payments
Recognize any barcodes
Monitor IDs
Create databases
Share informational docs
Fill in brochures and forms
Protect and share digital images
Create buyer/seller documents
Create and sign legal forms
Generate sophisticated reports
Organize, track and analyze information