Insurance industry covers all means and actions aiming at protection against financial losses. It is a potentially growing industry which currently uses different forms of automation within its interior systems.
There are several subdivisions of the insurance industry, in particular, auto, health and life insurance, income protection, credit, and liability insurance and so on. No matter where your business is placed in this classification, you can definitely try new ways of automation, reporting, and bug fixing to make it even more performing.
Look at how Bytescout proposes to solve current tasks and issues with automation inside the insurance industry.
Use our

PDF tools to generate contracts, invoices, and other customer-related documents on-the-fly, without the need of any other PDF software;
Use our barcode products along with PDF generation to quickly create classified reports from claims. With barcode identification, it's much easier to handle the different documents of a claim;
Process online forms or gather information from 3rd party documents, even from the blurry scanned ones as the SDK has built-in filters to efficiently deal with them;
Use our products to gather information from archived documents, you can search for specific texts or collect all attached images from claim document;
Use our products to create reports and share them easily with others – you do not need to download and install any other software.
If you need to find a solution for your industry –>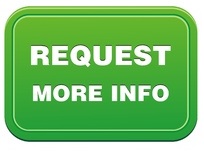 —————————————
POS systems

Invoicing

Customer displays

Order management
Patient identification

Medication management

Document classification

Sample labeling

Equipment identification
Package management

Item check in / check out

Order management

Vehicle identification

Equipment identification
Customer identification

Claim identification

Archive documents
Generate productivity reports
Label deliverable items
Track your equipment
Digital signature
Invoicing
Working with archived docs
Label your docs
Create supplier reports
Track hardware parts
Access to locked data
Process better structures for your learning algorithms
Choose cost-effective solutions
Working with malformed docs
Process mobile payments
Recognize any barcodes
Monitor IDs
Create databases
Share informational docs
Fill in brochures and forms
Protect and share digital images
Create buyer/seller documents
Create and sign legal forms
Generate sophisticated reports
Organize, track and analyze information