Healthcare industry is aimed at global health improvement and maintenance among the population. Access to healthcare is different depending on each country, region, age group, social and economic conditions and health policies etc.
Healthcare systems are created to meet health needs of specific groups of people. These are well-organized institutions with its proper jurisdiction and regulations. They take a large usage of healthcare systems and automation that facilitate the performance of the industry as a whole and help to contribute and to improve country's health situation. Take a look at what can be done in your business, in particular, with the help of Bytescout tools.
Use our barcode SDKs to create identification bracelets. Note that with some barcodes you can code more than 4000 character information, enough to store the most important personal and medication information offline;
Label the medication with the necessary information (like patient location or when should they receive them);
Use our barcode products to label laboratory samples, to make the processing workflow much more effective and to greatly reduce the chance of mismatching;
Inventory management can be very time-consuming without the right tools. Use our barcode SDKs to label all equipment with the necessary tracking information from a unique ID to the next revision date;
Use our PDF tools to quickly generate a patient report. You can easily put any barcode on them as well;
Use our products to gather information from archived documents (medical reports, patient documents), you can search for specific texts and convert scanned documents into searchable ones;
Use our Spreadsheet SDK and make reports that are quickly shared with other people – no other spreadsheet software is required.
If you need to find a solution for your industry –>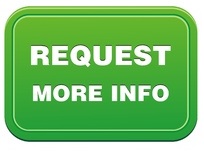 —————————————
POS systems

Invoicing

Customer displays

Order management
Patient identification

Medication management

Document classification

Sample labeling

Equipment identification
Package management

Item check in / check out

Order management

Vehicle identification

Equipment identification
Customer identification

Claim identification

Archive documents
Generate productivity reports
Label deliverable items
Track your equipment
Digital signature
Invoicing
Working with archived docs
Label your docs
Create supplier reports
Track hardware parts
Access to locked data
Process better structures for your learning algorithms
Choose cost-effective solutions
Working with malformed docs
Process mobile payments
Recognize any barcodes
Monitor IDs
Create databases
Share informational docs
Fill in brochures and forms
Protect and share digital images
Create buyer/seller documents
Create and sign legal forms
Generate sophisticated reports
Organize, track and analyze information